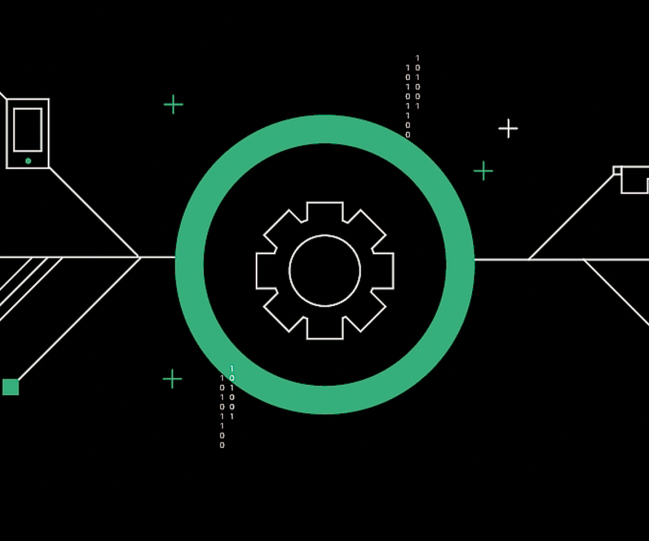 Providing Direction to a Company. Why Not?
Our IT&D Governance & Strategy Department
We see ourselves as business enablers at Covestro – as navigators. From balancing the scorecard to developing process frameworks for IT that take effect throughout the organization, our job is to turn buzzwords into strategic action and help primary stakeholders run their processes more smoothly.
IT governance is still a relatively new department at Covestro. Therefore, we bring a fresh perspective to issues at the intersection of IT management, compliance, and governance. We strive to retain this pioneering spirit. And we do so with help from employees who, as #1ofUs, act as analysts, finding innovative, digital solutions to the governance challenges of today and tomorrow.
Our status quo is change
In a nutshell, IT governance provides a framework for successfully managing change implementation. Processes moving to the Cloud? We ensure the right indicators and metrics are adjusted. Advancing the corporate digitization strategy? Our governance analysts are on it!
We are eager to not only support change across the Covestro enterprise, but also to help shape it. We focus on achieving project excellence as well as creating and implementing frameworks that guide stakeholder strategies and organizational development. We balance performance and risk, optimize vendor and license management, and ensure that relevant information reaches the right people. This is how we support IT solutions and enable our company to advance efficiently. Digitization is big for us – and it's difficult because it involves many strategic changes. For it to be successful, we need the courage to not be deterred as well as a collective openness to recognize the vast opportunities this transformation holds.
Seeing change as an opportunity
People who can easily adapt to new circumstances. People who understand the dynamic nature of information technology. People who bring flexibility and a calm, cool disposition. These are the people who will feel right at home in our IT governance department.
And if you can keep a lot of balls in the air – all the better! With the multitude of requirements, departments, and employees our governance department supports, self-management and resisting stress are key. In IT governance, we strive to think and work in an agile way. This of course affects how we approach projects, such as working more and more with SCRUM methodology. Analyzing these tactics, shaping them, and getting them off the ground – that's what makes our job fun.
Shaping personal career paths
We offer our employees one thing above all else: the opportunity to shape their own careers. From innovative trainee programs to personal further training (e.g. in the SCRUM area), we're here to embrace your ideas and abilities as well as help grow your knowledge.
We are part of a global corporate network that manages to still feel like a family. Openness and trust are core elements in all of our employee relationships. Because we know working together is the only way to push boundaries in the chemical industry. What I like most about my job is the creative freedom it gives me. I have the feeling that I can really make a difference in advancing IT transformation.
Explore our current open positions. Why not?
Want to contribute your own ideas and develop our IT governance department? Then become #1ofUs! You'll be involved in establishing global governance frameworks and projects as well as advancing research, production, and sales systems.
To find out who we're currently looking for at our company, visit the Covestro job portal:
See available positions