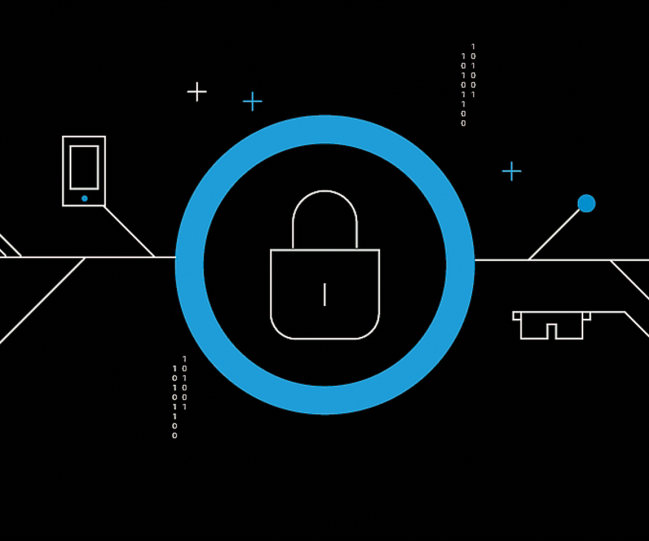 Taking cyber security personally. Why not?
Our Information & Operations Technology Security Department
Bringing together IT skills and information security knowledge, we provide digital security and protection for our values and thousands of employees worldwide – and that means more than just solving technical issues.
In order to ensure our colleagues remain safe from hackers, malware, and other attacks, we are committed to continuous cyber security learning. We not only aspire to be on the cutting edge of security services with technologies like Cloud, SIEM and EndPointProtection, but we also constantly look to grow our expertise.
Sure, some people might call us nerds. But to us, this just means we know exactly what we're doing – and who we're looking for to become #1ofUs. Together, we will continue to advance our business's cyber security solutions.
Acting analytically, communicating competently

Risk and vulnerability management, incident response, threat intelligence, Cloud security – our main activity areas might sound top secret, and they do a good job of representing all the effort that goes into cyber security at Covestro.
But for us, there is so much more between the lines: information technology and operational technology come together in our specialist department. This means we are not only responsible for digital data streams at Covestro, but also for electronically controlled operating and production facilities all around the world.
Communicating transparently with other business units is at the core of what we do. Whether it's providing these departments with the knowledge they need to improve their information security or communicating difficult technical issues in a simple way, effective collaboration is crucial. IT security is particularly important in the chemical industry because it enables digital, efficient, and effective business processes by securing data, protecting production facilities, and guaranteeing cyber security.
Openness means more security
IT security might conjure up images of socially reserved, slightly withdrawn technicians. But the opposite is true. Excessive secrecy isn't our thing. Instead, we promote openness and genuine collaboration in our day-to-day work.
Our international IT team combines technical know-how with fair communication skills. Our department is the go-to place for the digital security issues of all business units.
In a profession like ours, it goes without saying that we often have to act efficiently and effectively under pressure, and our colleagues are able to manage a certain amount of stress. As a result, we expect and encourage a constant willingness to learn from everyone who works with us. We welcome colleagues in IT who share our mindset: those who are willing to go the extra mile – beyond the job description – and those who are willing to learn. IT security is changing quickly, so a culture of continuous learning is simply part of the game.
Shaping personal career paths
We offer our business partners one thing above all else: the opportunity to shape their own careers. Whether you want to expand your knowledge of the Cloud or develop your requirement engineering skills, we're here to listen to you and embrace your ideas, strategies and existing knowledge.
We are part of an exciting, global working environment that manages to still feel like a family. Openness and trust are core elements in all of our employee relationships. Because we know working together is the only way to push boundaries in the chemical industry. A great deal of digitalization has taken place here over the last two or three years – and will this will continue to take place. I believe the digitization of production processes through IoT devices and our migration to the AWS Cloud will be massive drivers.
Explore our current open positions. Why not?
Want to contribute your own ideas and develop our IT infrastructure? Then become #1ofUs! You'll be involved in realizing global IT projects and advancing research, production, and sales systems.
To find out who we're currently looking for, visit the Covestro job portal:
See available positions