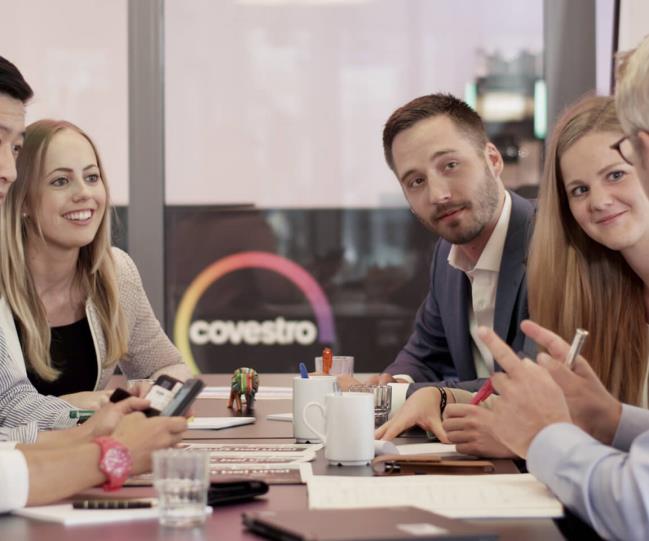 Looking for more than just a job? – Become #1ofUs

A company that recognizes the whole you

There's life at work and outside of work. At Covestro, we see the whole picture. Here, there are many ways for you to experience personal well-being, success and satisfaction. Some small, some large, all necessary. Our perks, benefits and everything else are designed so you can do your best work.
We're passionate about our work, but we're firm believers in taking time away to recharge and take care of ourselves and others. At Covestro, you'll have the flexibility to create your own perfect balance, and your decisions will be supported by various local programs and measures. It's an approach that seems to be working. In internal satisfaction surveys and workshops, our employees tell us they see Covestro as a brighter place to work.
Grow your career & yourself
People are the heart of Covestro, and we want you to thrive. From day one, you'll have the opportunity to make meaningful contributions. You can set yourself up for success with our career development framework, sharpen your skills with on-the-job training or pick up new knowledge with a wide range of learning opportunities. You'll have access to our blended learning and development program, designed to advance your personal and professional development and to create leaders of the future. Whatever you decide, you'll play the lead role, and we'll be behind you the whole way. 
With our health and wellness benefits, you and your family can achieve your best physical and emotional health and well-being. Our health and wellness plans are tailored to your location to ensure you receive the individual care you need. In addition to comprehensive health programs, we offer all kinds of support to new parents or parents to be with flexible work opportunities.
At many of our sites, we offer benefits that put the future in your hands. Our competitive compensation packages are designed to offer a range of short-term and long-term incentives. Every employee here has the opportunity to achieve their financial goals through a diverse range of location-based programs.
There are many ways to thrive here
We design our benefits to complement your location and your role. Discover what's available in your field and your area. 
Explore open positions