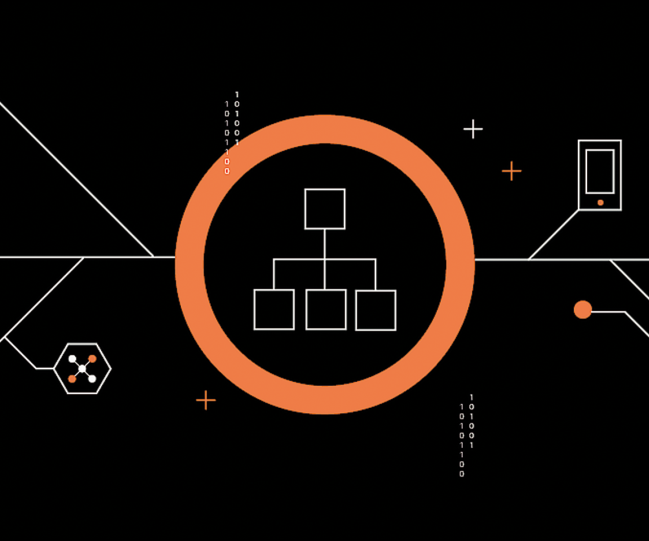 Creating smart chemistry fit for the future. Why not?
Our Infrastructure Services Department
It's impossible to overemphasize the importance of IT infrastructure in our everyday lives. These digital structures and systems are an essential part of the way we work. And this is becoming increasingly true for traditional industries and manufacturing businesses as well.
Expert implementation and maintenance of high-performance infrastructure systems are key elements of our company's success. Moving into the future, we see vast opportunities for Covestro to digitize further and harness the potential of new technologies and infrastructures. And we're looking for people eager to take on this challenge as #1ofUs.
A better tomorrow, starting today
At Covestro, our infrastructure services have various important functions: finding innovative solutions. Establishing a modern IT infrastructure. And continuously advancing the hardware, software, and network components. Our IT department strives to be part of the latest information technology trends, drive digitalization, and improve the company's overall operations through modern infrastructure.
Our company's operations are in the midst of a digital transformation. We're implementing more and more Cloud computing software and optimizing Cloud network operations. Building and utilizing future-proof infrastructure is one of Covestro's top priorities. But our IT department is taking this goal even further. For example, we're also exploring the potential of AI technologies in chemical development and production.
Imagine: intelligent infrastructures that reduce the number of experiments, speed up processes, and improve energy efficiency. That's one our information technology team's many goals. Although IT is not Covestro's core business, it is a crucial part of day-to-day operations. It is important for us to continually find new ways to get more out of digital technology and support the core business with our infrastructure services.
Keeping our heads in the clouds
It isn't necessary to have years of experience to get a foot in our door. But you do need a passion for digital trends and technologies as well as an interest in exploring IT infrastructure systems that will be important for the future. Applied imagination, so to speak – that's what we're looking for in our employees.
Add in a dose of openness and curiosity, and you'll quickly become an essential part of our diverse, close-knit team. If you're willing to continuously expand your existing knowledge and to deepen your skills in a practical way, then you'll be right at home in our IT department. It's hard for me to express just how different Covestro is from other employers. It all goes back to the perfect combination of diverse colleagues, a strong company philosophy, and forward-looking corporate goals.
Shaping personal career paths
We offer our employees one thing above all else: the opportunity to shape their own careers. From innovative trainee programs to personal further training (e.g. in the SCRUM area), we're here to embrace your ideas and abilities as well as help grow your knowledge.
We are part of a global corporate network that manages to still feel like a family. Openness and trust are core elements in all of our employee relationships. Because we know working together is the only way to push boundaries in the chemical industry. The best thing about my job is how easy it is for me to help steer things. My own thoughts and ideas are considered in our daily work. I am able to contribute to the latest IT infrastructure services while getting the opportunity to develop professionally, too.
Explore our current open positions. Why not?
Want to contribute your own ideas and develop our IT infrastructure? Then become #1ofUs! You'll be involved in realizing global IT projects and advancing research, production, and sales systems.
To find out who we're currently looking for at our company, visit the Covestro job portal:
See available positions