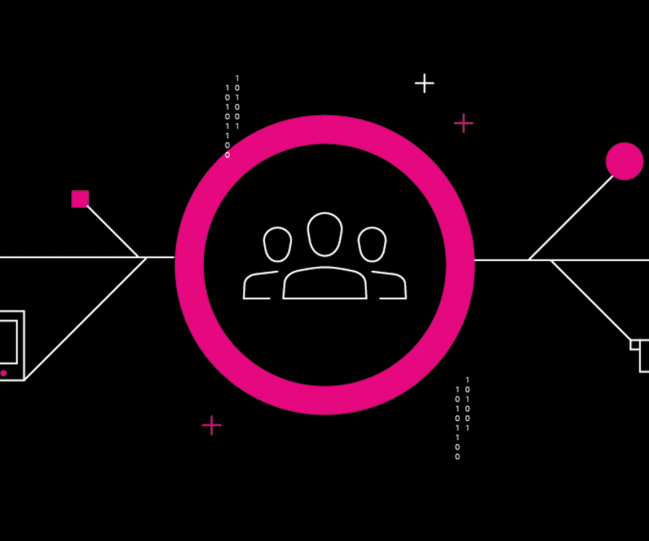 Enabling digital chemistry. Why not?
Our IT&D Business Partner Department
At Covestro, business partners in IT play an integral role in shaping our company's identity. We're business enablers – pinpointing the needs of various departments across the company and working with our colleagues to develop the right IT solutions and strategies.
As drivers of digital transformation, we're searching for forward-thinking people eager to become #1ofUs and tackle the future of IT development together.
Creating the future now
Our department provides technological interface solutions to the various business units of Covestro. We act as equal partners, working together to provide strategic answers to today's IT challenges. This enables other colleagues and business partners to utilize the latest technologies and trends, such as big data and cloud computing. The goal? Optimizing research and development, production, and controlling.
As IT business partners, we gather and assess new business requirements, evaluate possible solutions, and manage their implementation. And let's not forget another key function: reporting and risk management. IT is a business enabler. Every day, we work to ensure that our department is viewed as a strategic partner in the company.
Fresh thinking, every day
At Covestro, business partners in IT interact with almost every department of the company. If you enjoy communicating and building new relationships across business units, this is the place for you. As a part of our team, you'll use your expertise to support colleagues searching for new IT solutions and strategies.
In our department, no two days are the same. So, if you're keen to adapt to new situations and are confident making quick, pragmatic decisions, you'll be right at home here. Add in a dose of openness and curiosity, and you'll quickly become an essential part of our diverse, close-knit team. In the IT department, the diversity of topics and teams helps us thrive. We draw on differences to gain fresh perspectives and find new ideas.
Shaping personal career paths

We offer our business partners one thing above all else: the opportunity to shape their own careers. Whether you want to expand your knowledge of the cloud or develop your requirement engineering skills, we're here to listen to you and embrace your ideas, strategies and existing knowledge.
We are part of an exciting, global working environment that manages to still feel like a family. Openness and trust are core elements in all of our employee relationships. Because we know working together is the only way to push boundaries in the chemical industry. We regularly collaborate with leading international technology businesses. I love that because it means I continue to grow both professionally and as a person.
Explore our current open positions. Why not?
Want to contribute your own ideas and support us as a business partner in IT field? Then become #1ofUs! You'll actively help to shape digital transformation across all Covestro departments by initiating, planning, and managing IT projects.
To find out who we're currently looking for at our company, visit the Covestro job portal:
See available positions