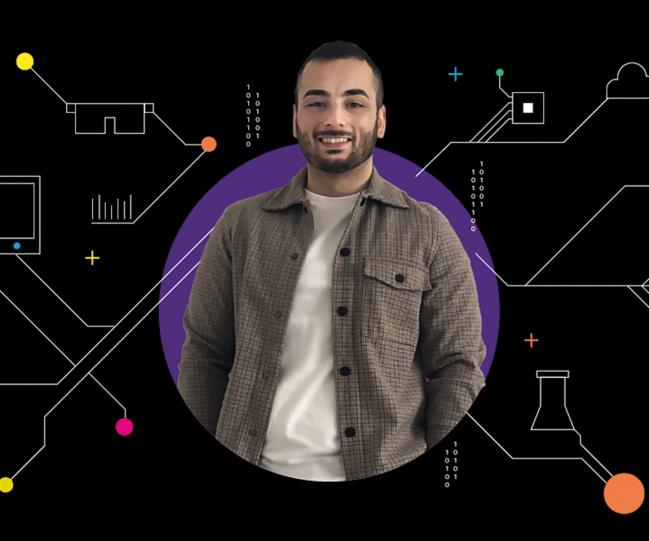 Leading Covestro into the future. Why not?
Working in IT & Digitization
Working across many different departments, our IT colleagues do more than develop technological solutions, optimize processes, and migrate data and structures to the Cloud. They ensure efficiency across entire business units as well as guarantee smooth operation in Covestro production facilities.
As a chemical company, we recognize how deeply information technology permeates our workplace. We encounter it everywhere – in places far beyond our own specialist IT departments. This makes it crucial to bring together employees who are committed to driving our digital transformation – employees who face this challenge together as #1ofUs. We're currently experiencing an IT transformation – a shift towards a more agile way of thinking and working. Our answer has to be an equally agile, diverse Team.
Driving change together
Whether through research, production, finance, or sales, our IT department is changing the way Covestro collaborates. And the department's way of working is changing too: new agile approaches and flexible frameworks are being implemented and applied to everything from project management to IT security. Agile working methods enable our entire company to operate more effectively and efficiently in the marketplace.
At Covestro, our IT departments manage a variety of topics: infrastructure networks, technology applications, research and production systems, and ERP applications.
The IT department's projects are as many and varied as the products and materials Covestro produces. And agile working methods enable our departments to tackle every task efficiently. We are eager to work with new employees who are curious about modern, agile approaches and want to work in an exciting, innovation-driven environment. What does embracing a more agile way of working mean to us in IT? It means we have more flexibility to organize ourselves, and we have more collective responsibility as a team. Or to put it another way: more diversity in our work!

Explore our current open positions. Why not?
Want to contribute your own ideas and support us in advancing our IT solutions? Then become #1ofUs! Here, you'll not only actively shape digitization across our various departments, but you'll also change an entire industry.
To find out who we're currently looking for at our company, visit the Covestro job portal:
See available positions