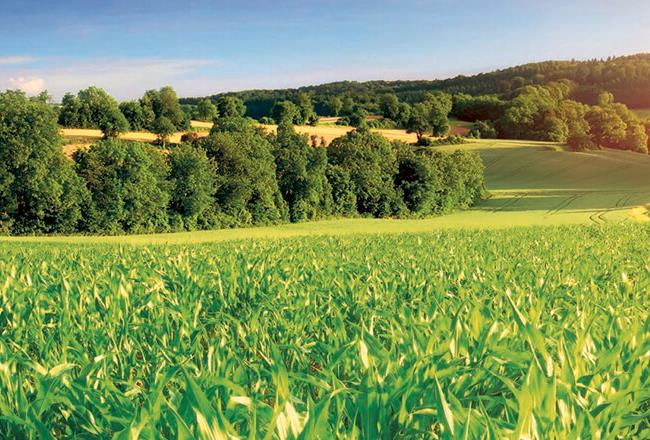 Alternative Raw Materials – Resources of the Future
Carbon – the foundation of all life – is the basis for manufacturing the plastics used everywhere in modern living. Going forward, Covestro aims to make plastics out of alternative raw materials, bringing more sustainability into production. With forward-looking solutions like this, we're playing a major part in the Circular Economy.
Biomass, recycled used materials, green hydrogen: To Covestro, these aren't waste. They're the raw materials of the future. These renewable resources provide carbon, which, ideally, should move in a cycle, not be emitted as a waste gas into the earth's atmosphere.
Covestro wants to use these alternative resources to replace the fossil materials the chemical and plastic industries rely on, such as oil. This step forward will further reduce the burning of harmful greenhouse gases like CO₂. Today, our company is supplying a growing number of products manufactured from alternative materials for different applications and industries.
Moving into the future, we strive to us alternative raw materials and sustainable production methods to advance the Circular Economy, a large-scale project that belongs to society as a whole. Accompanied by using clean energy sources, such as wind power for our plants and manufacturing processes. Relying on renewable energy for production ensures that the use of new resources is genuinely sustainable and helps make production climate neutral. It's just another way we aim to eliminate fossil fuels and make our production processes fit for the future.
There are two ways to use alternative raw materials. Either these resources and conventional raw materials are processed separately. Or they are processed together and the alternative raw material used is assigned to a specific product by means of mass balancing.
Covestro already uses this method and certifies mass-balanced raw materials according to the ISCC PLUS approach. Step by step, all production sites are to be converted to this internationally recognized standard. The three German sites in Leverkusen, Dormagen and Krefeld-Uerdingen, as well as our plants in Antwerp, Belgium, and in Shanghai, China, are already certified.