A strong network
Covestro: from Germany to the world
Covestro has its roots in Germany. This is where the company's headquarters are located and where the
success story
of one of the world's leading polymer manufacturers began more than 80 years ago. Since then, Covestro has been providing sustainable answers to the global challenges of our time. No matter whether it's climate change, Circular Economy, mobility or a growing world population.
Germany as a business location plays a vital role for Covestro. Around 7,600 employees work for the company at a total of six sites in Germany, which represents a mere 43 percent of its global workforce. A large number of these employees work in production, but also in research, logistics, and administration.
1
employees
1
young professionals
billion euros in investments since 2015
As an innovative company and global player, Covestro offers its employees outstanding long-term prospects. In doing so, it places particular emphasis on providing young people with sound professional formation. In 2020 alone, 483 young professionals were employed by Covestro in Germany.
"Starthilfe" makes young people fit to start their career
At its sites in North Rhine-Westphalia and in Brunsbüttel, Covestro is also making a very special commitment with "Starthilfe" program, a program designed to help young professionals get a good start in their careers. The program provides one year of support for young people who do not yet have an apprenticeship, giving them a genuine chance of receiving a qualified professional formation – regardless of their school-leaving qualifications or grades. In 2020, 32 young people at Covestro's German sites took part in the "Starthilfe" program dedicated to providing career orientation and preparation.
Its highly qualified and committed employees from all over the world are one reason for Covestro's success story in Germany. They are the ones who make sure that the production plants are always setting new standards – in terms of quality, efficiency and safety. In keeping with the company's values curious, courageous, and colorful, the Covestro team is also breaking new ground and pushing boundaries that were previously considered insurmountable. A strong network of state-of-the-art production plants and research centers is always on hand. Not only are ideas created here, this is where they are implemented.
A broad portfolio of high-performance raw materials
In North Rhine-Westphalia, the company operates sites in Leverkusen, Dormagen and Krefeld-Uerdingen. The three sites have been part of a successful site network since 2010. In Brunsbüttel, Covestro plays a dual role – as manager of its own production plants and as operator of the Covestro Industrial Park Brunsbüttel. Two wholly-owned Covestro subsidiaries operate at the two sites in Markt Bibart and Bomlitz.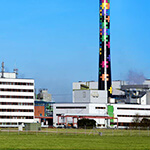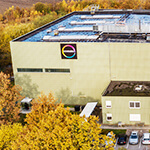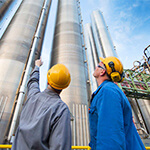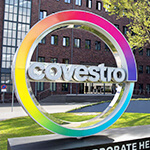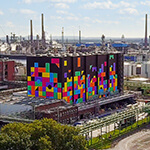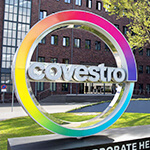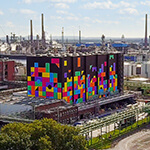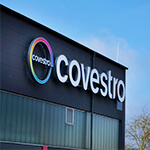 In Germany, Managing Director of Covestro's facilities in North Rhine-Westphalia, Dr. Daniel Koch and Managing Director in Brunsbüttel, Dr. Uwe Arndt play a prominent role in managing the operations. They are supported by the managing directors and site managers of the other German sites. An overview of Covestro's management team in Germany:
Covestro Management in Germany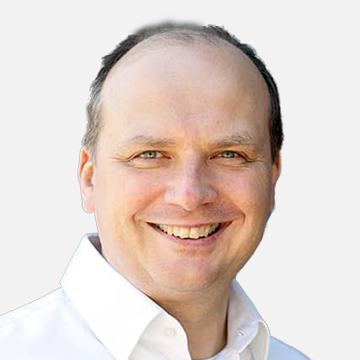 Dr. Daniel Koch
Managing Director of Covestro's facilities in North Rhine-Westphalia
Daniel Koch was born in Duisburg in 1969 where he also pursued a degree in chemistry at the University of Duisburg. In 1998, he received his doctorate from the Max Planck Institute for Coal Research in Mülheim an der Ruhr. Koch began his professional career in 1999 at Bayer in Dormagen. There he held various positions, including Laboratory Manager and Executive Assistant. In 2006, he became a head of a polycarbonate pilot plant in Antwerp, Belgium, followed by a two-year stint as operations manager of a world-scale production facility in Caojing, China. In his capacity as project manager, he was responsible for the company's strategic expansion in Shanghai/China from 2010.
In 2013, Koch returned to Leverkusen, where he was in charge of the roll-out of an initiative to improve global maintenance at Covestro. Most recently, Koch has served as Managing Director of the Map Ta Phut plant in Thailand since November 2015 and also became Managing Director of Covestro (Thailand) Company Ltd. Koch has been the Managing Director of Covestro's facilities in North Rhine-Westphalia since July 2018.
Victor Ortega
Managing Director Brunsbüttel
Victor Ortega was born in Spain in 1976 and studied chemistry at the University of Granada. In 1999, he joined Bayer as process engineer in Tarragona and has worked in the MDI area since then. From 2008 to 2014, Ortega was responsible for the Technical Site Management in Tarragona, before taking over the same position in Baytown in 2014.
Since July 2021, Ortega has been in charge of the Brunsbüttel site. Covestro manufactures products and also operates the Covestro Industrial Park in Brunsbüttel.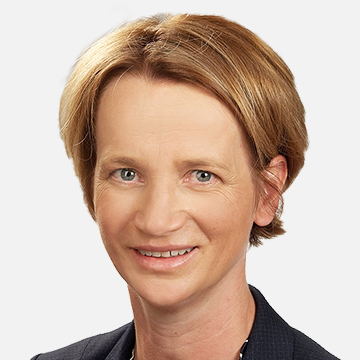 Dr. Susanne Buchholz
Site Manager Leverkusen
A native of Cologne, she earned her degree in chemistry in 1997 in the city on the Rhine – after receiving her preliminary diploma in Freiburg and a year abroad in Edinburgh, Scotland. In 2001, the DFG fellow then completed her doctorate at the University of Bochum. Buchholz began her professional career shortly thereafter in Central Research at Bayer in Krefeld-Uerdingen.
From 2003, she held various positions at Covestro predecessor Bayer MaterialScience for around twelve years. There, for example, she was in charge of global product safety as Head of Department until 2015. In 2015, Buchholz then moved to Bayer Crop Science, where she headed a global public affairs task force. In July 2018, she returned to Covestro and headed the Global Product Safety and Chemical Regulatory Compliance department based in Leverkusen for one year. Buchholz has been serving as Site Manager in Leverkusen since August 2019 and is responsible for the entire production chain at the site.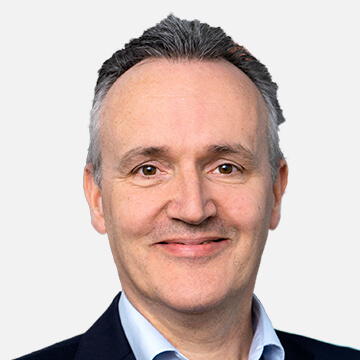 Dr. Rob Eek
Site Manager Dormagen
Rob Eek was born in 1965 in Eemnes, Netherlands. He obtained his doctorate in process engineering from Delft University of Technology in 1995 and started his career as a Project Manager at Bayer AG in Leverkusen that very same year. In his capacity there, he was responsible for various process optimization and process development projects in the Central Engineering department. In 2006, he then went to Hong Kong to serve as Marketing Manager for the "Polycarbonate Films" segment.
Eek came to Krefeld-Uerdingen in 2010 and celebrated one of his personal career highlights in 2011: the commissioning of a demo plant based on the highly efficient oxygen depolarized cathode technology for the production of chlorine. In 2014, Eek returned to China. In Shanghai, he initially headed the Basic Chemicals business unit, where he was then responsible for the Isocyanates Production TDI/MDI (toluene diisocyanate/methylenediphenyl isocyanate) business unit. Eek has been Site Manager at the Dormagen site since February 2019.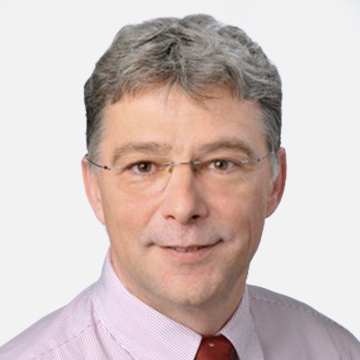 Dr. Volker Weintritt
Site Manager Krefeld-Uerdingen
Volker Weintritt studied chemistry at the Technical University of Dortmund. In 1989, he joined Bayer AG, serving in various functions for the Group. During this time, Weintritt worked in various functions at the Baytown, Brunsbüttel and Krefeld-Uerdingen sites, among others. In 2007, he moved to China for a period of one and a half years.
After his return, Weintritt worked for Bayer Material Science, among others, as Site Manager in Brunsbüttel between 2010 and 2012. Then it was off to Antwerp for Weintritt. Until the end of 2019, he served as Managing Director of the Covestro site in Belgium. Subsequently, he was responsible for the Perspective program in the CTO area as Project Manager. Weintritt has been heading the Covestro production site in Krefeld-Uerdingen since February 2021.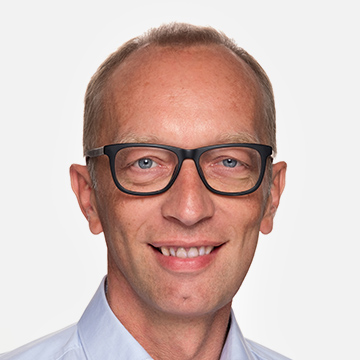 Klaus Bammann
Site Manager Bomlitz
Klaus Bammann was born in Rotenburg/Wümme in 1967 and studied electrical engineering at the University of Applied Sciences in Hamburg. In 1996, he began his career at former Hoechst AG in Frankfurt am Main as a project engineer in Central Engineering. There he was responsible for the technical supervision of the pilot plant "Basic Process Engineering Operations". While working, he also pursued a degree in industrial engineering, majoring in production logistics at the HFH University of Applied Sciences.
Bammann joined Beiersdorf AG in the tesa adhesive tape division in Hamburg at the end of 2000. As Unit Engineer, he was responsible for polymerization, coating and cutting systems. In 2009, he became in charge of EMR's operations engineering. From then on, the safety, availability and project planning of existing and new production plants were one of his many responsibilities. Other focal points were the implementation of a safety management system in accordance with the German Hazardous Incident Ordinance (StöV) and the development of an MES information platform for production KPIs. Bammann has been serving as Site Manager at the Covestro site in Bomlitz since April 2018.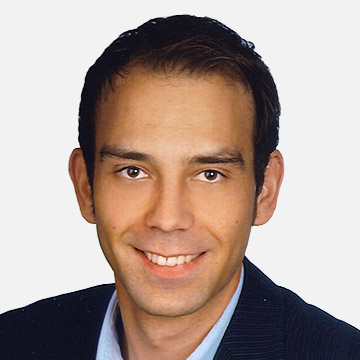 John Bauer
Managing Director Markt Bibart
John Bauer was born in Darmstadt in 1984. He studied mechanical engineering at the University of Applied Sciences in Darmstadt. In 2011, Bauer joined Bayer MaterialScience AG. At the Weiterstadt site, he initially worked as a unit engineer and production assistant. Two years later, he rose to the position of Site Manager there. In 2015, Bauer was appointed Plant Manager at Covestro Thermoplast Composite GmbH in Markt Bibart. He has been Managing Director at the Franconian site since 2018.
Covestro's management is backed by highly motivated employees. And they are the ones who ensure that production runs smoothly. Covestro has a broad product portfolio of polyurethane and polycarbonate materials as well as raw materials for coatings and adhesives in Germany. In developing sustainable material solutions, the company also cooperates with many universities and scientific institutions – including RWTH Aachen University and TU Berlin.
An important supplier for many industries
This benefits the many processing companies in particular. For example, those companies from the automotive and textile industry, but also from medical technology, construction, as well as the electrical and electronics industries. They harness Covestro's innovative products and technologies to continuously improve the lives of people around the globe. Be it car headlights, insulation for refrigerators or coatings for furniture – you can be rest assured you are rarely more than a meter away from Covestro products in your daily life.
To remain competitive in the future, Covestro is expanding its capacities in line with market demand. From 2015 to 2020, the company invested more than 2,33 billion euros in Germany – in maintenance measures, but also in new projects.