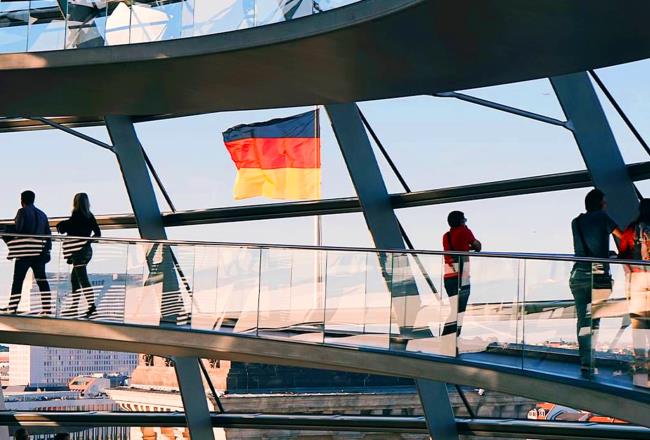 Covestro's Public Affairs work
Actively shaping Germany's future
Germany wants to be climate-neutral by 2045. Industry will play an important role along the way. Its climate-friendly and resource-saving technologies are decisive drivers of green transformation domestically. Companies like Covestro are thus making an important contribution to achieving the goals set out in the 2015 Paris Climate Agreement.
In order to tackle the challenges ahead, Covestro engages in a constructive dialog with all relevant stakeholder groups. As a globally active group, the company is aware of its responsibility to incorporate ideas for sustainable coexistence into the social discourse. Covestro sees itself as part of public life.
Covestro's political advocacy activities
Information
Dialog
Transparency
Principles guiding political advocacy
Continuous communication with political stakeholders puts the company in the best position to react to changes in framework conditions, identify current trends, and constructively accompany legislative decision-making processes. Covestro's advocacy practices reflect its support and promotion of responsible, traceable, transparent, and democratic processes since its founding.
The company respects the responsibilities and tasks of political institutions and organizations. Communication with policy makers is carried out in accordance with local and national laws. This also includes compliance with the Group's directives "Responsible Lobbying" and "Corporate Compliance".
Communication at the federal and state levels
Covestro engages in dialog with policy makers on multiple levels. In Germany, the company is engaged in the political process at both the federal and the state levels. Learn more about Covestro's activities here: