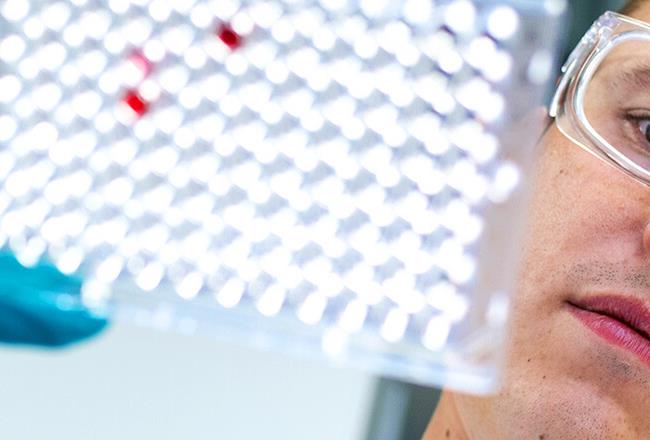 The Chemistry of Tomorrow
Research & Development 4.0
Covestro is a shaping force in the chemical industry. Innovative technologies and processes repeatedly set new sustainability standards in production. Extensive research and development (R&D) activities make it possible to reach new milestones. The company is fully exploiting the potential of digitalization – also in Germany.
More cost-efficient work, careful use of valuable resources, environmentally friendly processes, and new, groundbreaking materials – this is the future potential of the novel Quantum Computing technology. It is expected to revolutionize research and development in the chemical industry. Covestro is committed to expand its innovation leadership with quantum computing. That is why the company is building up resources and cooperations.
Covestro pushes Quantum Computing technology in Leverkusen
Covestro entered into a partnership with Google in 2020. Its research will focus on the development of fundamental algorithms. They are the basis for carrying out complex simulations at much higher speeds than with conventional computers. Quantum computing is an important milestone for Covestro. This trend-setting technology can further accelerate the transformation in production. A team from Leverkusen is currently in the process of researching how quantum computing can help drive the Circular Economy forward.
Covestro has been investing heavily in digital research and development since 2016, and most recently in the expansion of its computing capacity. The high-performance computing heart for digital research is located in Leverkusen.
Research activities in Germany
Covestro is cooperating with established IT companies in this project. This will significantly accelerate complex research and development processes in the future. Another advantage is that test series can be simulated on the computer on a much larger scale. This will noticeably shorten the time it takes to launch groundbreaking innovations on the market. In addition, the overall process becomes more sustainable because energy and material consumption in experimental work is reduced.
The simulations for industrial catalysts show just how far advanced "digital chemistry" already is today. For such simulations, efficiency and sustainability are of particular importance. Thanks to the use of digital technologies, catalysts can now be selected more quickly, reaction mechanisms are better understood, and new reaction pathways discovered.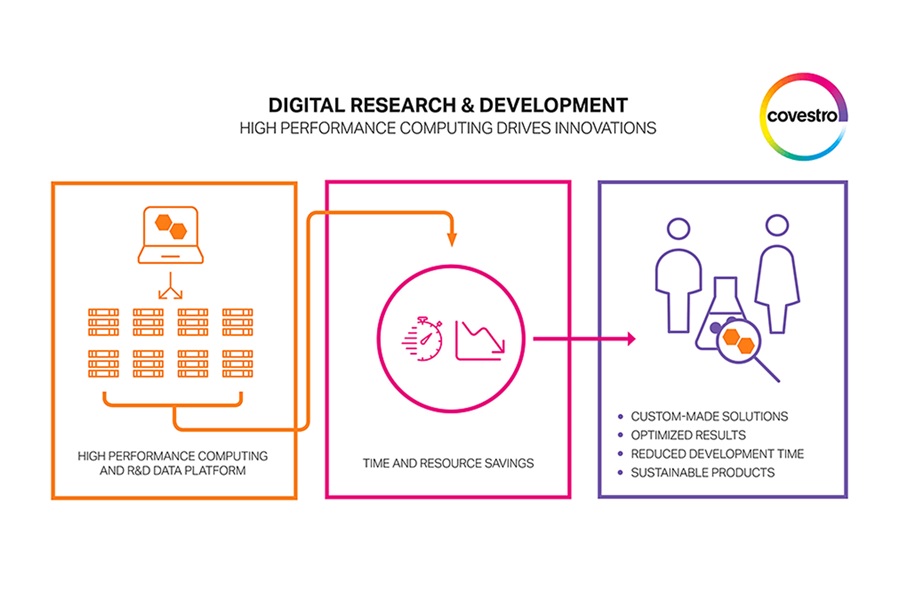 Apart from digital projects, Covestro is investing in further research and development activities at its German sites.
Covestro supports research in North Rhine-Westphalia
In order to establish a truly sustainable circular economy in the chemical industry, fossil-based materials need to be replaced by alternative resources. Reseach plays a pivotal role in this. That is why Covestro will continue to provide financial support to research institutions in North Rhine-Westphalia.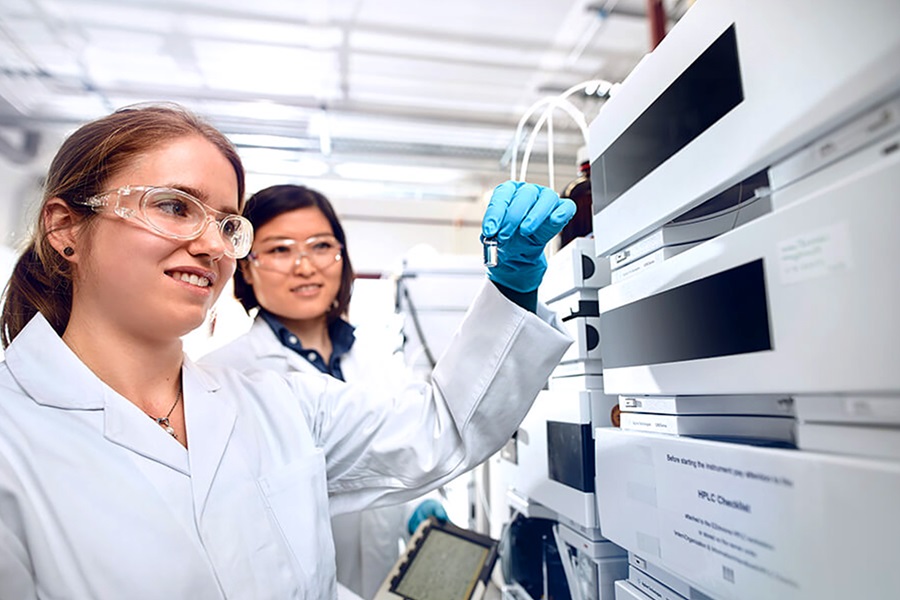 Since May 2020, a donation from the company has been used to fund a new professorship at RWTH Aachen University – initially for a period of five years. In the future, the research branch "Electrochemical Process Engineering" will be offered and systematically expanded at the university.
The objective is to explore how carbon dioxide (CO₂) can be utilized as a raw material using renewable energy for the production of sustainable products. The development of new processes for the production and use of hydrogen is also part of the new degree program. The research results could make an important contribution to establishing CO₂-neutral value chains and closing carbon cycles in the long term.
The Soletechnikum is the birthplace of the innovative SVK technology
More than 50 years of environmental protection, energy efficiency, and technical progress: Covestro also pushes the boundaries in research and development at its Soletechnikum. As an integral part of the chlorine factory in Leverkusen, the technical center with its laboratory and semi-industrial facilities has set several milestones for innovative chlorine production.
Thanks to the outstanding commitment of its employees, Covestro has succeeded in establishing numerous processes for chlorine production and the recycling of common salt from process water streams. Over time, researchers have developed innovative electrolysis processes. This is where innovations such as the oxygen depolarized cathode technology (ODC) come from. It is used in Krefeld-Uerdingen. In 2019, the project team received the Covestro Science Medal for the sustainable production technology of chlorine using saline electrolysis in Krefeld-Uerdingen.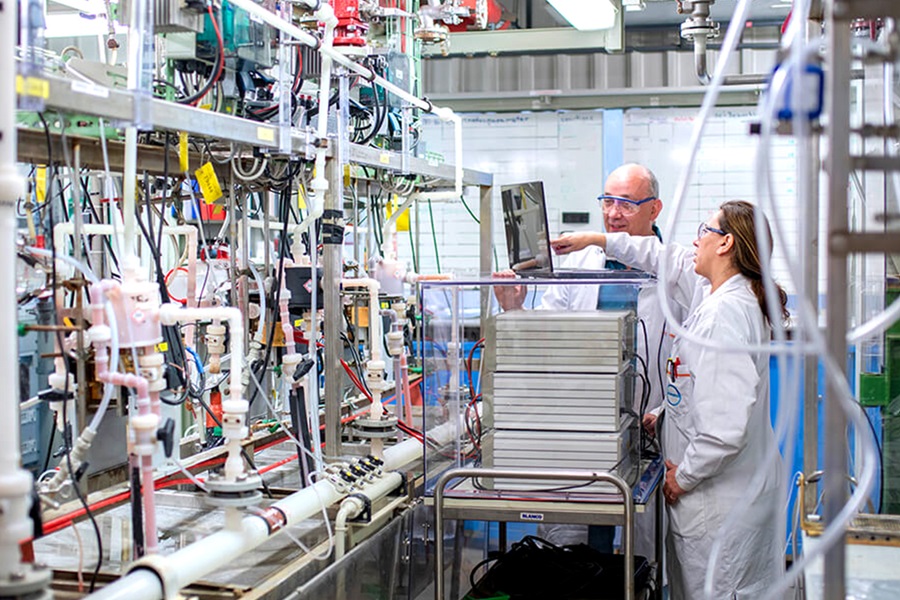 Thanks to the achievements of the Soletechnikum, Covestro is now able to operate its innovative production facilities in Germany safely, environmentally friendly, and highly efficiently. But that is not all: As a decisive building block of the global technology network, the Soletechnikum is a nucleus for future process development that will drive the company forward.
Research on innovative polyurethane foams at the PU Technical Center
Most customers face an enormous challenge: They have to align their production with current market requirements. That is no easy task! Covestro has therefore set up a modern technical center for the industrial-scale production of polyurethane (PU) foams in Leverkusen a few years ago.
Among other things, the technical center houses continuously operating equipment for the production of insulation panels and "sandwich panel" elements. Rigid PU foam is a very high-performance insulation material and is ideal for reducing energy consumption and CO₂ emissions from buildings. This does not only protect the environment, it also protect fossil resources.
The aim of the team at the PU Technical Center is to further optimize the properties of existing products and develop innovations in line with customers' requirements. Digitalization makes it not only possible to increase productivity, but to optimize the efficiency of the processes. In Germany, Covestro is therefore taking yet another step towards a more sustainable world.
Covestro wants to keep pushing boundaries with its research and development activities and thus expand its position as a pioneer. By 2025, the company intends to spend around 80 percent of its research and development budget in areas that contribute to achieving the UN Sustainability Goals – either undertaken in partnership or endorsed by recognized institutions.