Innovative and environmentally friendly
Covestro is committed to sustainable production
As a global player, Covestro can rely on a strong network of sites in Europe, Asia, and America. The production facilities feature modern, efficient, and environmentally friendly technologies. The company continues to set new standards, also in Germany.
Covestro operates around 30 production sites in Europe, Asia, and the USA. The global orientation is the foundation for the company's success. However, the materials manufacturer has its roots in Germany, where over 7,600 employees work. At its six sites in Leverkusen, Dormagen, Krefeld-Uerdingen, Brunsbüttel, Bomlitz and Markt Bibart materials are produced for important branches of industry – for example, for the automotive and construction industries as well as for the electrical and electronics industry.
Covestro has a broad base in Germany: Its production sites have both smaller plants for regional purposes and world-scale plants that serve the needs of global customers efficiently and reliably. Covestro always keeps a close eye on the technological optimization of its plants and processes: Here, quality, efficiency, and safety in production are given top priority.
Thanks to its modern production facilities, Covestro has already significantly improved its overall energy efficiency since 2005. Here are some of the company's lighthouse projects:
AdiP technology
The innovative technology is used for the production of methylene diphenyl diisocyanate (MDI). Adiabatic isothermal phosgenation (AdiP) is characterized by more efficient reaction control and no need for external heat supply. Instead, it uses the heat generated during the reaction.
Brunsbüttel
Up to 40 percent less steam and up to 25 percent less electricity per metric ton of MDI produced
This corresponds to a reduction in energy-related CO₂ emissions of around 35 percent
Steam network
By setting up an internal steam network, waste heat from the methylenediphenyl diisocyanate (MDI) plant can be used in the neighboring methylenediphenyldiamine (MDA) plant to treat wastewater. As a result, the chemicals needed to produce polyurethane foams are produced in a more energy-efficient manner.
Krefeld-Uerdingen
Reduction of carbon dioxide (CO₂) emissions in MDA operations by around 10 percent
Pump optimization
Variable frequency drives were installed on the cooling water circulation pumps in a polycarbonate plant to optimize pump pressure and control.
Krefeld-Uerdingen
Reduction of energy consumption by 700 megawatt hours per year
Heat integration
By integrating heat – i.e. cross-linking processes that need to be cooled with those that need to be heated – the waste heat generated in toluene diamine (TDA) operations can be put to use in the neighboring toluene diisocyanate (TDI) system. In the form of slack steam, it is used to operate an evaporator and two absorption chillers. This significantly reduces the amount of steam that has to be sourced from the site's power plant.
Dormagen
CO₂ emissions were reducted by 28 percent for operation of TDI plant
Gas phase technology
A large-scale toluene diisocyanate (TDI) plant with a production capacity of 300,000 tons per year was opened in 2014. What makes it stand out is that the two chemicals toluene diamine (TDA) and phosgene react in a gaseous state (gas phase technology). As a result, the raw material TDI required for the production of soft plastic is produced in a particularly resource-efficient manner. Gas phase technology is also used in the production of coating raw materials at the Leverkusen hexamethylene diisocyanate (HDI) plant. This can reduce energy and solvent consumption.
Dormagen (TDI plant), Leverkusen (HDI plant)
Savings of 80 percent solvents, up to 60 percent energy
Exhaust gas cleaning
In the nitric acid production plant, an innovative catalyst is used for exhaust gas cleaning.
Dormagen
Reduction of emissions of climate-damaging nitrous oxide by 95 percent
Oxygen Depolarized Cathode (ODC) technology
An oxygen depolarized cathode is used to extract chlorine and caustic soda from common salt and water. The process recycles chlorine in a closed loop and reduces electricity consumption and carbon dioxide (CO₂) emissions in the manufacturing process.
Krefeld-Uerdingen
Energy savings of up to 25 percent
More energy-efficient production reduces climate-damaging CO₂ emissions and thus makes a contribution to the fight against climate change. Covestro is therefore constantly working to improve energy efficiency in its production facilities. For example, Covestro uses STRUCTese®, a self-developed energy management system, across the Group to optimize production processes and increase energy efficiency. The actual energy consumption in production is compared with the realistically possible optimum. STRUCTese® includes many different stages of analysis, monitoring, and benchmarking. Eliminating inefficiencies results in permanent energy savings.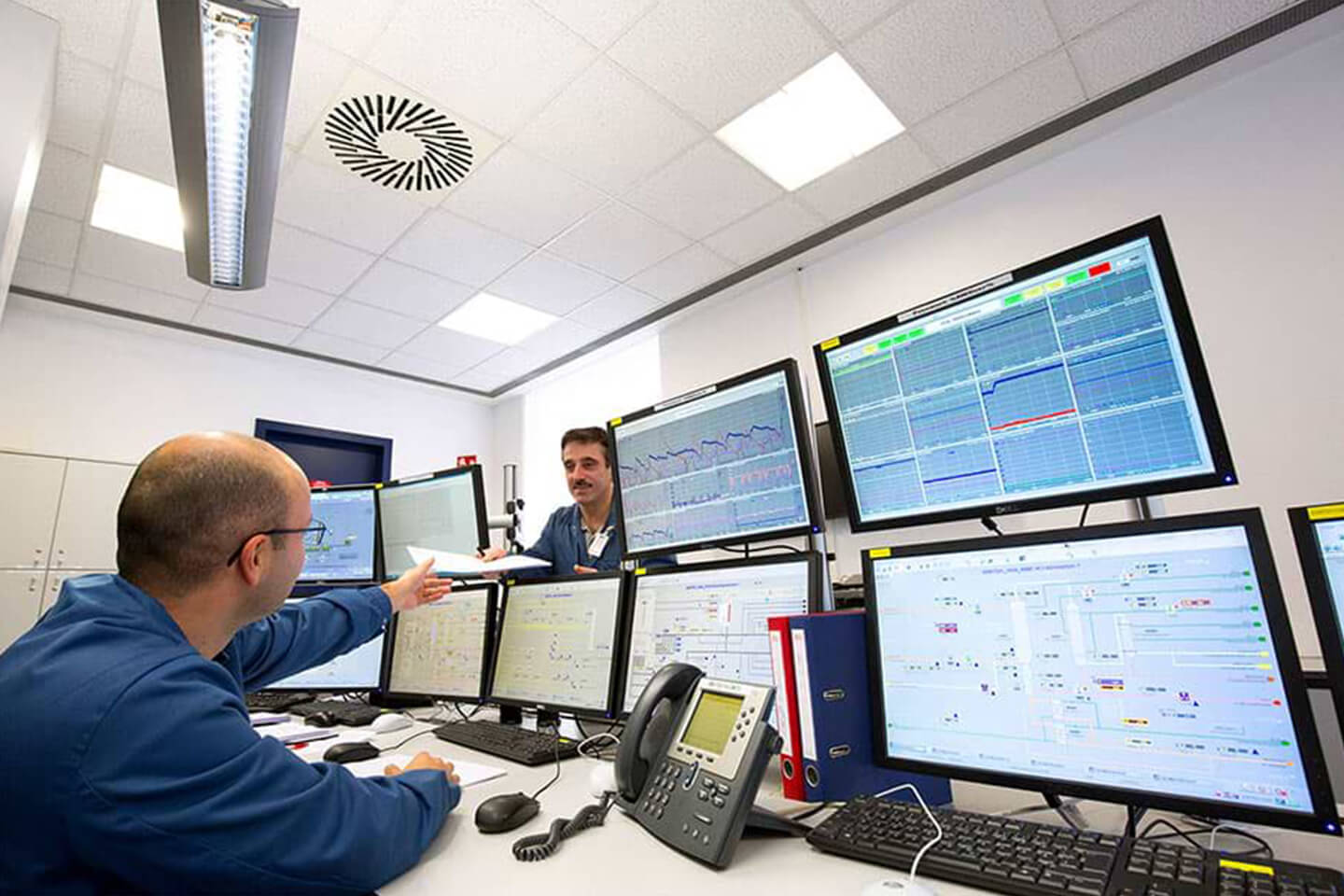 Covestro has also been part of the "Energy Efficiency Network@chempark" initiative in North Rhine-Westphalia since 2016. Together, the cross-company network identifies and evaluates measures to increase energy efficiency at the three sites in Leverkusen, Dormagen, and Krefeld-Uerdingen and implements them. The goal of the initiative is to save a total of 100 gigawatt hours of energy, or 100 million kilowatt hours, at the three sites.
A broad product portfolio – also in Germany
Covestro manufactures an extensive range of products for its core business at its six German sites. It consists of three segments: Polycarbonates (plastics), Polyurethanes (foams) and Coatings, Adhesives and Specialties. The company is expanding its capacity based on market demand. In order to unlock further synergies in production and at the same time cut costs, Covestro also established a site network in North Rhine-Westphalia in 2010. It includes the plants in Leverkusen, Dormagen, and Krefeld-Uerdingen.
The circular economy as a new guiding principle
Covestro also intends to transition its production in Germany to the circular economy. In order to become fully circular, the materials manufacturer has set up a long-term strategic program. In future, raw materials from sustainable sources such as waste, plants, and CO₂ are to be used in the manufacture of innovative products to the greatest extent possible. This further reduces dependence on fossil resources such as oil. This has a positive effect on climate protection. With its program, Covestro wants to become a shaping force in the chemical and plastics industry.
Used plastics in particular play a crucial role in the upcoming transformation. Waste and used materials are valuable resources and should be recycled systematically and as far as possible. Covestro intends to develop new technologies exactly for this purpose. With the circular economy, the company can contribute to a climate-neutral and more resource-efficient economy and society just like its customers. In North Rhine-Westphalia, Covestro already uses a number of innovative processes that illustrate the company´s circular approach.
However, circular economy is only truly sustainable if green power is used. Covestro has already set the course for this at its German sites. The increased use of digital technologies also ensures even greater efficiency in production. An excerpt from the projects in Germany can be found here:
Covestro converts production in Germany to green power
On the path to a "greener" future, Covestro has made yet another landmark decision. In the future, the company intends to cover a significant part of its electricity requirements in Germany with wind energy from the North Sea. For this purpose, Covestro signed the world's largest industrial power purchase agreement for power from a offshore wind farm with Ørsted at the end of 2019.
Starting 2025, the Danish energy supplier will provide Covestro with green electricity over a period of ten years, which will come from a newly constructed wind farm off the German North Sea island of Borkum. The agreement includes 100 megawatts of capacity – enough to supply power to 300,000 people.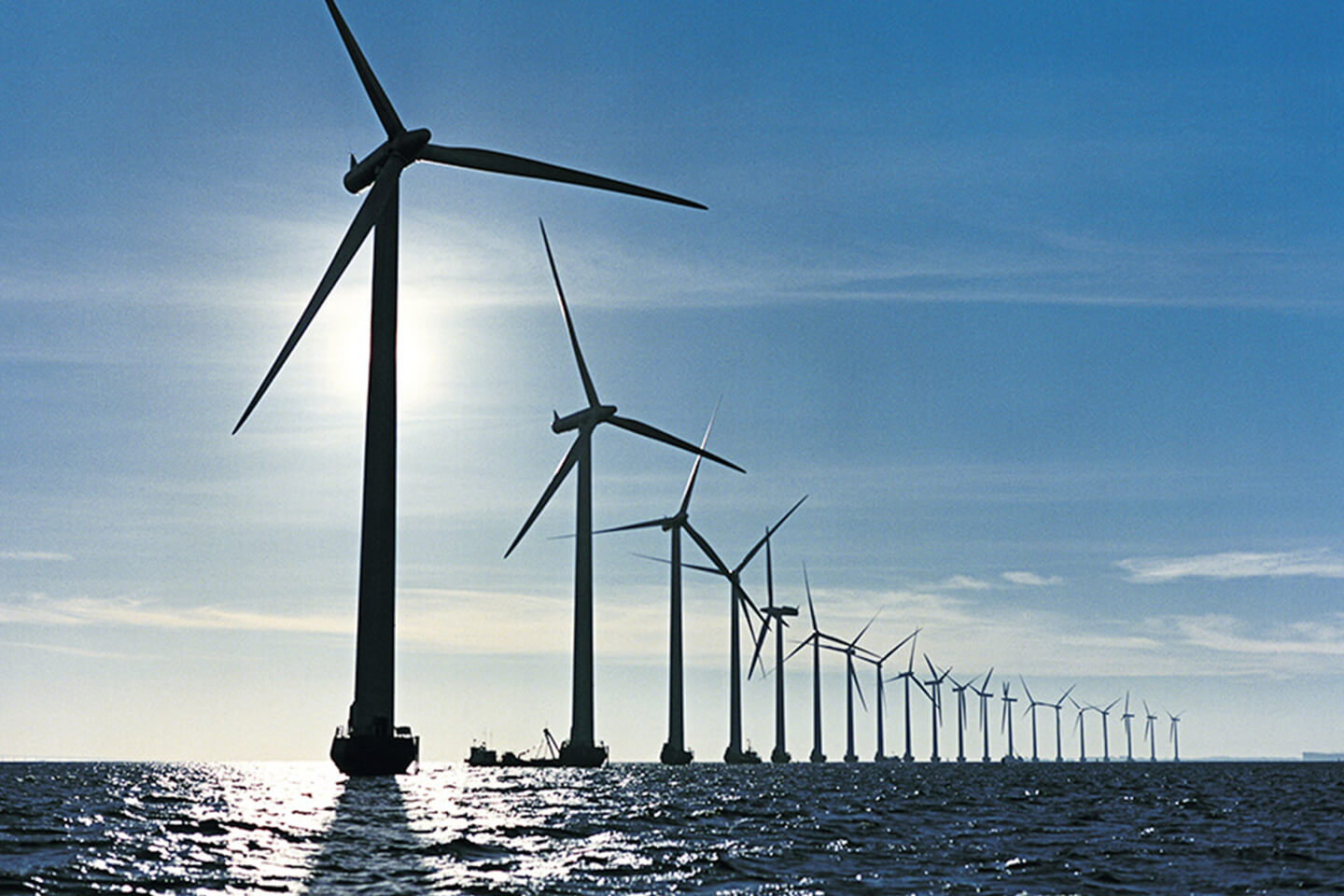 This once again underpins Covestro's ambitious sustainability strategy. It also incorporates the United Nations "Sustainable Development Goals". The company is also seeking to use its green electricity project to provide a stimulus for the entire chemical industry in Germany. Finally, with a sustainable and efficient energy supply and innovative technologies, industry can contribute to Germany becoming largely greenhouse gas neutral by 2050, as set out in the Climate Action Plan.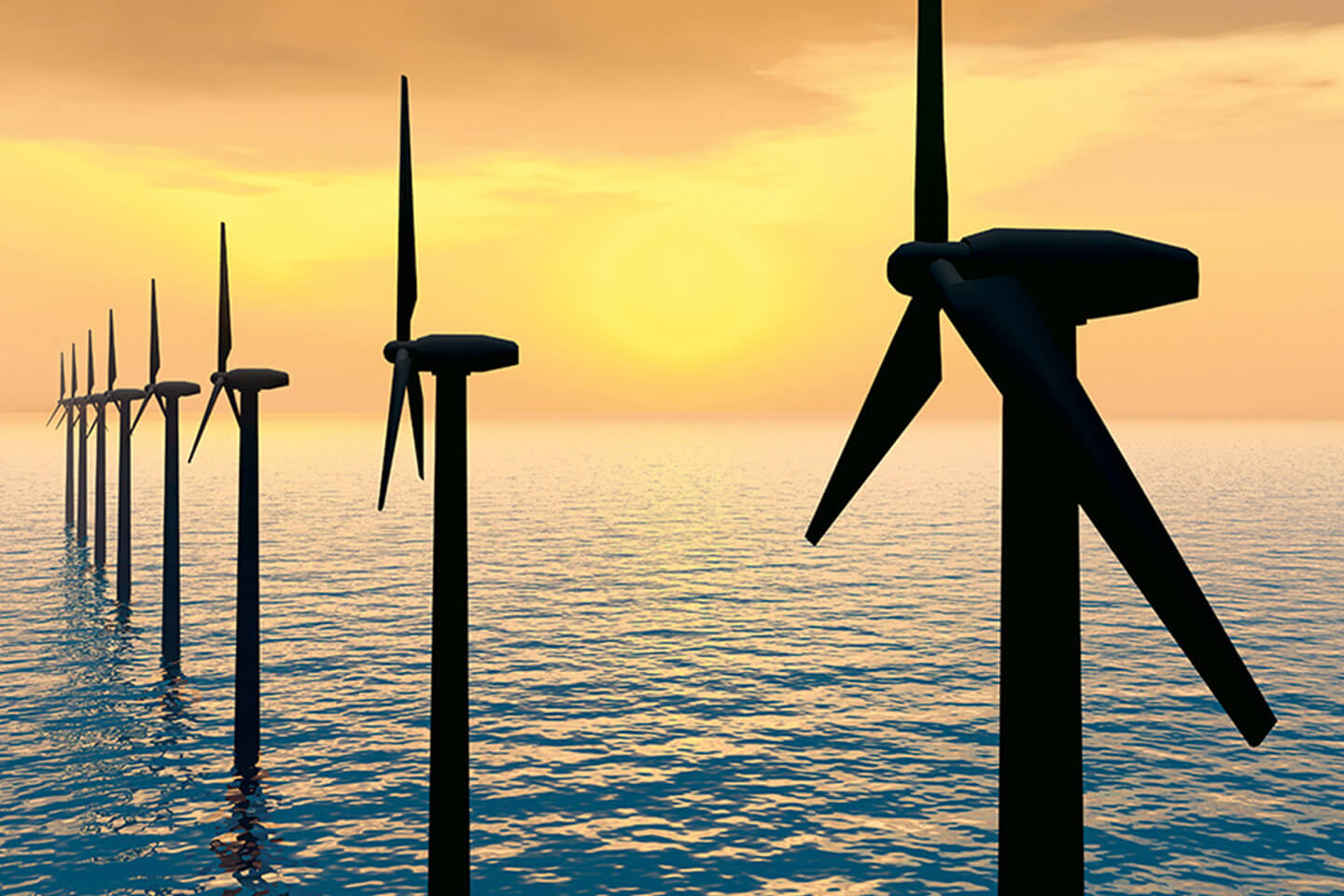 Efficiency gains thanks to digitalization
Making production more sustainable – this is also possible thanks to advancing digitalization. It opens up entirely new opportunities to make processes more efficient. Covestro has been driving digitalization forward in core areas of the company for many years. In this way, Covestro generates competitive advantages through cost efficiency and differentiation. Products and processes are becoming even more efficient and sustainable with data analysis, new digital applications, and simulation and blockchain technologies, for example, in production and research and development.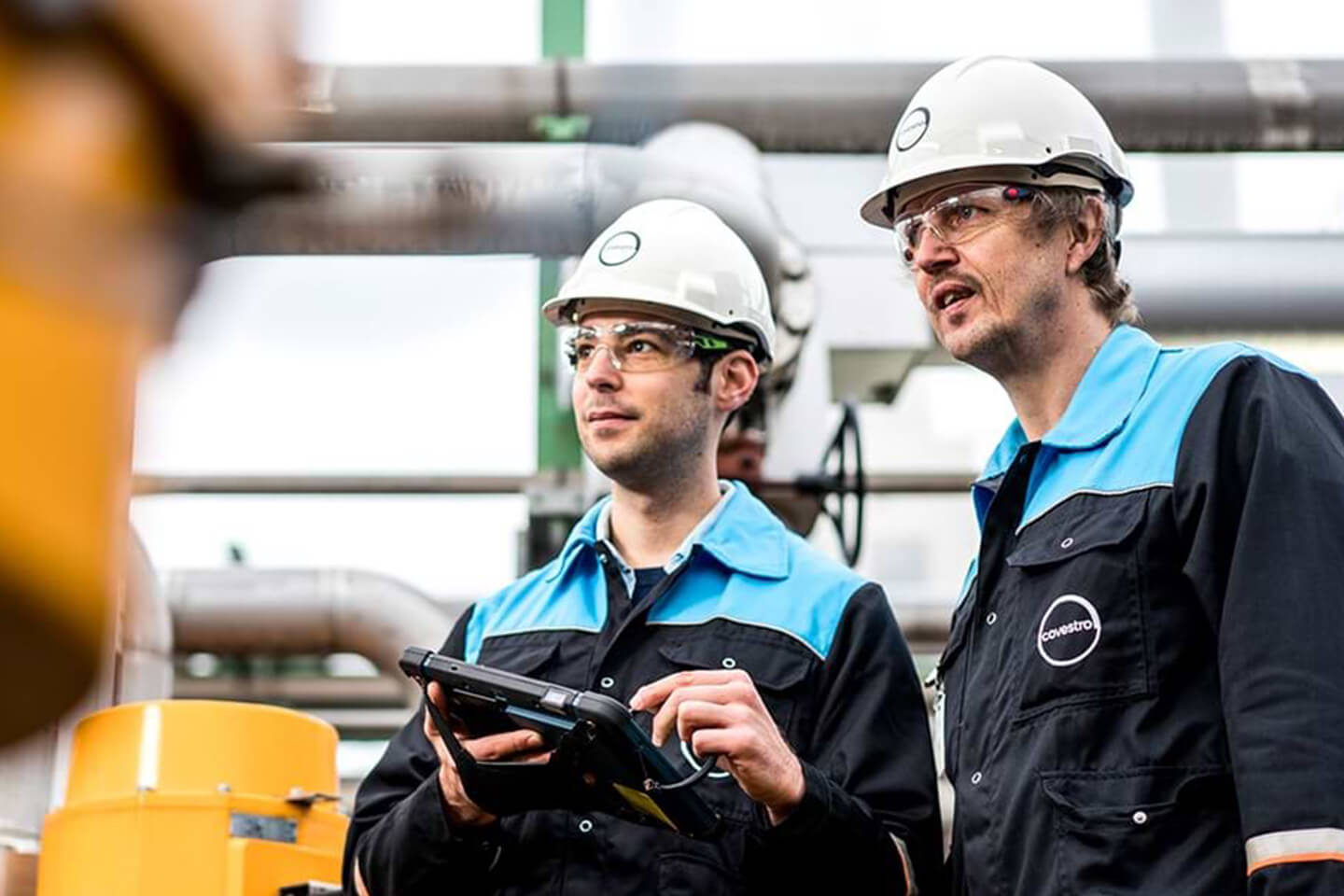 Digital technologies are already ensuring that Covestro sets new standards. They help make material cycles even more efficient.
The company is also further expanding "mobile maintenance" – i.e. plant maintenance using mobile devices. This not only allows work steps to be reduced, but also further improves processes in the production facilities. Maintenance measures can also be planned and structured more efficiently, resulting in increased planned runtime and reduced costs. The new process is currently being used in Krefeld-Uerdingen among other places. It is soon to be deployed at other German sites.