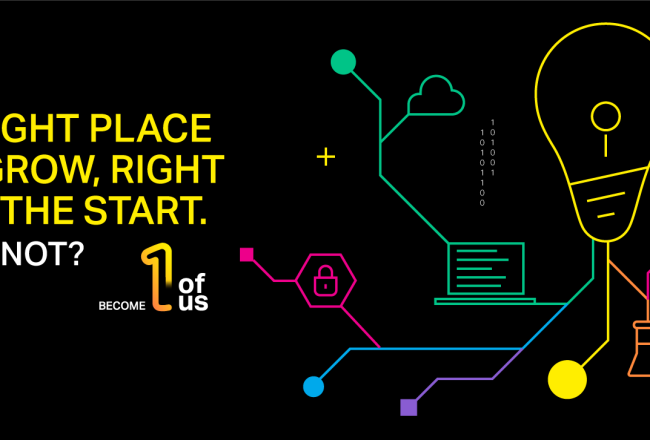 Make a difference right from the start. Traineeships at Covestro Germany.

New perspectives wanted

Above all else, we are interested in your personality and your attitude. Be courageous. Question the way we do things. Together with you, we want to celebrate achievements and mistakes alike, push boundaries, and develop ideas that make the world a brighter place.
Six sites throughout Germany and more than 7,000 new colleagues who will help you master the challenges of our time – and those of the future.
Are you ready to contribute your knowledge and ideas as part of one of our traineeships? Then find the program that suits you best and become #1ofus
Unfortunately, you can no longer apply for the Trainee Programs. The positions will be published again in 2023.
Trainee program Information Technology & Digitization
"IT in a chemicals company? Really?" – Sure! With your expertise, you will support different teams in the areas of production, research, sales, and marketing with topics such as automation, digitization, and networking. You will be responsible for the smooth operation of our infrastructure, cooperate with renowned strategic IT partners, and help us to lift our global business processes to the next level.
A master's degree in information technology, computer science, business informatics, or similar. Alternatively, you hold a bachelor's degree in one of the above, combined with relevant professional experience
You have already gained some initial work experience through an internship, preferably in an industrial or chemical sector
Languages: since you will be working within international teams, a strong command of English is required. Knowledge of German is a plus, but not essential
Apart from your IT expertise acquired during your studies and practical experience, we also put great emphasis on your personality and passion. With us, you will push boundaries while demonstrating your courage and curiosity. We look forward to your ideas.
Within 18 months, you will gain a thorough insight into Covestro's IT
You will pass through six to seven placements inside our company, including placements abroad
Potential areas of focus: we will familiarize you with our IT infrastructure, show you what matters in different roles when working on a project, and give you the opportunity to deepen your knowledge of digital trends and Technologies At Covestro, we focus on IT trends to help steer innovation.
Trainee Program Digitalization
Looking for the perfect way to start your career in the digital arena? Making the digital strategy come alive appeals to your motivation. You want to experiment in any of our digital environments. Why not? Digitalization at Covestro is not a task for one department alone. Our Information Technology & Digitalization (IT&D) team is a key shaper for the digital transformation and makes sure that our global digital solutions drive business success, operate reliably and securely and, of course, technologically state-of-the art. Our IT&D team around the world shapes the IT and digital solutions of Covestro in areas such as Supply Chain, Engineering, Research & Development and Business Administration in close collaboration with our business colleagues. Digital use cases are being worked on in Advanced Analytics and the Digital Solutions Labs. In addition, there are so-called digital environments within Group Innovation (Digital Research & Development) and within Production (Digital Processing & Technology) that are working very closely with the functional areas to realize value-adding digital use cases.
Duration: 24 months (including placement abroad)
Four placements in various regions, business areas and functions
Potential areas of focus: all digital environments (Information Technology & Digitalization / Digital Processing & Technology / Digital Research & Development)
Digital enthusiast inspiring us with your digital mindset and experience
High education degree, at an above-average grade, for instance in a scientific discipline as follows: Computer Science, Chemistry, Physics, Polymer/Material Science, Engineering, Mathematics, if possible complemented with a secondary education alongside practical experience
Complementary background may ideally come from sciences and digitalization such as Data Science, cloud architecture, software engineering or coding
Open and agile mindset, proactive, creative, customer centric, eager to seek and act upon feedback, daring to experiment and to learn from failures
Motivated by in-depth personal learning and come with the ambition to create value
Demonstrating leadership ambition and potential for new challenges
Team player with networking skills, enjoying diversity of opinion and thought
Excellent command of English
Ideally knowledge of German (not a prerequisite)
Further language skills are advantageous
An understanding of how different areas of the company work together
The development of an interdisciplinary, internal network
Tailored development opportunities coupled with the support of an internal Mentor
Permanent employment contract For us, innovation is everyone and everywhere!
International Financial Management – Focus Accounting or Controlling
On this 18-month trainee program, you will make a difference, learn about our entire Finance division, and build up your own network within the company. You will not only develop innovative financial solutions, but will also be responsible for implementing them.
A bachelor's degree with an additional qualification (e.g. apprenticeship, longer internships) or a master's degree, preferably a double qualification (e.g. MBA)
Field of study: business administration, international business, or similar, with a focus on controlling, accounting, auditing and/or finance, or engineering management with a focus on economics
Initial work experience (e.g. through internships)
Next to your financial expertise, you'll need the personality and passion to move our finances. Impress us with:
Strategic thinking
Curiosity for new experiences and challenges
Interest in further professional and personal self-development
The courage to question processes and structures
Strong communication skills
Enjoy working in diverse teams
An excellent command of German and English
Duration of the trainee program: 18 months, including a six-to-eight-week placement abroad
Focus: Accounting, Corporate Controlling, or Business Unit Controlling
Procedure: participants will be assigned to different placements for two to eight weeks each:

Finance Academy / Onboarding
Two mandatory placements (Audit and Business Intelligence & Consolidation Solutions)
Three further mandatory placements in the field of accounting or controlling – depending on focus
Depending on individual interests and the planned target function, different optional placements in related areas; the participants plan these together with their mentor
The trainee program and your subsequent role in our Accounting or Controlling department will open up a variety of individual career opportunities. Are you interested in switching to another division of the company in the future? Our international finance team – the CFO Community – offers you diverse opportunities, such as positions in Finance, Investor Relations, Marketing, and General Management. Your curiosity influences your development at Covestro. We will help you find the right path.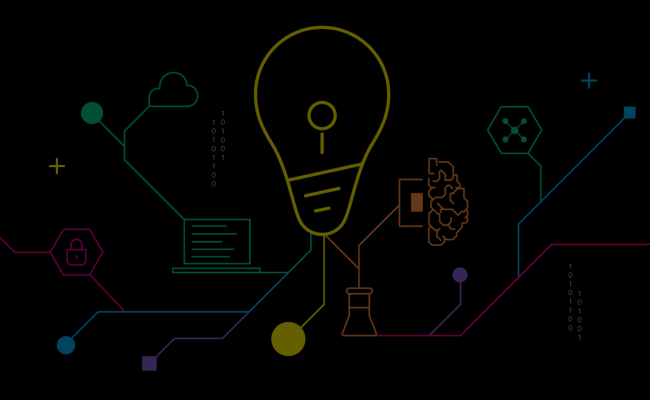 In my traineeship, the best thing was to be needed across several departments. From the first day onwards, I got my own responsibilities and was treated as an equal team member. I always had the feeling that my opinion and work was highly valued by my colleagues.
Direct entry
Say goodbye to studying – say hello to practical experience. As a career starter at Covestro, you will immediately take on responsibility in exciting fields of work and challenging projects. You work with highly qualified and experienced colleagues whose support you can always count on.
Direct entry for engineers
Our innovative power is at the heart of our success. It takes curiosity, courage, and creativity to develop products and technologies which benefit society and reduce environmental impact. That's why we are always looking for engineers with fresh ideas, visions, and ambition.
We are searching for candidates in the following specialist areas:
Mechanical Engineering
Process engineering
Electrical engineering
Chemical engineering
Civil engineering
Building services engineering
Physical science engineering
Industrial engineering
Plastics engineering
Bioprocess engineering
Automation and materials engineering
Direct entry for scientists
Here at Covestro, we manufacture high-quality polymer materials that are found in pretty much every modern product. We seek intelligent technologies and solutions and constantly strive to make our materials even better. This is where scientists come in.
Entry opportunities for chemists
Chemists, especially polymer chemists (both organic and inorganic) and technical chemists for process research
Usually starting in the area of Research & Development
Other areas of entry: innovation departments, strategy departments, Industrial Marketing, and Patents/Intellectual Property
Industrial chemists in Industrial Marketing
Entry opportunities for physicists
Specialist fields: materials science, materials testing
Responsibilities: simulations/calculations
Entry opportunities for biotechnology experts
Field of study: bioprocess technology
Area of focus: biotechnological implementation of chemo-catalytic processes
Direct entry for IT experts
Do you share our passion for intelligently deployed bits and bytes and are you thrilled by the prospect of shaping and changing things? Do you want to make a lasting contribution to making the world a brighter place with your ideas and solutions? If so, then you might be a particular good fit for the IT at Covestro!
We are searching for candidates in the following specialist areas:
Computer science
Business sciences
Industrial Engineering
Industrial informatics
Environmental informatics and/or sciences with additional IT Expertise
Direct entry for business science graduates
You have completed your degree and now want to help shape commercial processes? Covestro offers you a range of opportunities – from accounting, tax, and finance through to logistics, controlling, planning, and consulting, up to informatics, marketing, sales, and HR.
We are searching for candidates in the following specialist areas:
Business Administration
Economics
Business sciences
Economic sciences