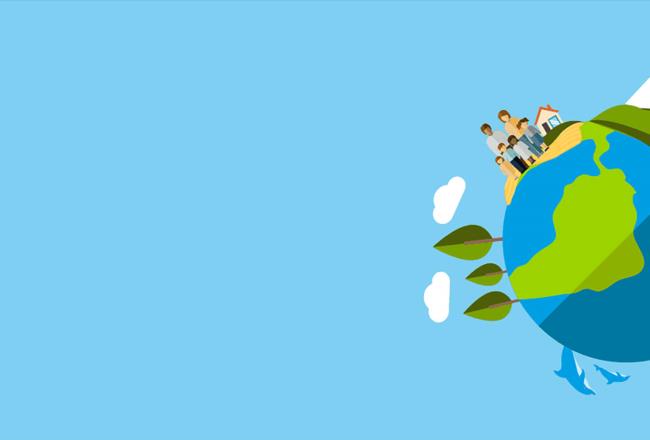 We are pushing the limits of our comfort zone for sustainability-inspired growth.
Our approach towards the UN Sustainable Development Goals
It is not yet too late. We are almost a third of the way towards the deadline for achieving the UN Sustainable Development Goals, and there is still a lot to do by 2030. Who will rise to the challenge? Who is ready to leave their comfort zone and take responsibility? The UN? Governments? NGOs? Businesses? The others? Us? The answer, of course, is all of us! We need everyone to get involved. No one can win the fight against poverty, inequality and climate change alone.
We laid the cornerstone for these joint efforts back in 2015. The 193 countries of the United Nations enacted Agenda 2030 with broad participation from companies and civil society. The 17 goals derived from the Agenda represent the first time the global community has agreed on common, global sustainability targets. At Covestro, we have also asked ourselves what we can do. What contribution can we make, as a manufacturer of high-tech materials used in many different applications? How can our 16,200 employees at 30 international locations do their part? How can we get our partners and customers involved?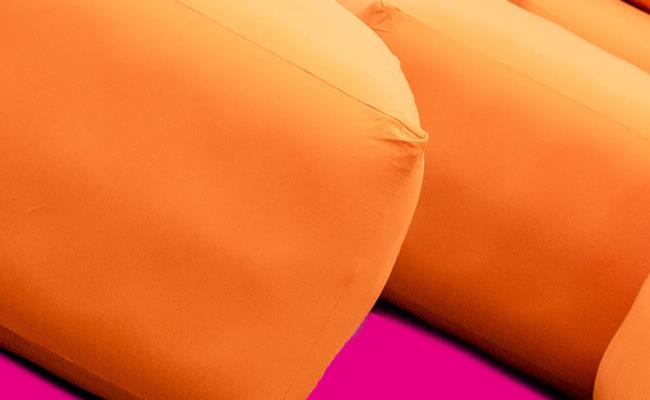 "Comfort zones always make you too content. Try to come out of our comfort zone and do something. Be creative and innovative. Everyone has the potential to achieve something."
How does Covestro plan to achieve the UN Sustainable Development Goals and their sub targets?
In this time of change, Covestro believes that consistently implementing the UN Sustainable Development Goals (UN-SDGs) is particularly important. We want to take action! As a world-leading supplier of high-tech polymer materials we are able to make a significant contribution to overcoming some of the world's biggest challenges and work on solutions to tackle them. We want to push boundaries to make the world a brighter place by addressing the UN-SDGs.
We understand that the UN-SDGs and their sub targets are deeply interrelated and therefore adopt a holistic approach to them without making compromises. We are aware that we bear a special responsibility, especially with regards to potential challenging issues. We strategically set the path to broaden our positive impact on the UN-SDGs. With this, we also consciously include UN-SDGs that are less obvious to our industry. We want to find solutions that make the world a brighter place and spur innovation.
Our five non-financial goals are derived from the UN-SDGs and have a positive impact on all 17 to differing degrees With our innovation-related goal we are pushing boundaries by directly targeting the UN-SDGs with our research and development projects.
We plan to achieve our non-financial goals by 2025 as follows:
Our R&D project portfolio is aligned with the UN Sustainable Development Goals: By 2025, we plan to spend 80 % of project costs for research and development in areas that help contribute to achieving UN Sustainable Development Goals.

100 percent of our suppliers fulfill our sustainability requirements: All suppliers who regularly make over 100,000 € per year from Covestro undergo ongoing evaluations, and must conform to our sustainability requirements.

Reducing specific greenhouse gas emissions by 50 % from the 2005 level: We have established an energy management system for this purpose which has been integrated step-by-step into many of our energy-intensive production companies worldwide since 2008.

Ten million people in underserved markets benefit from our solutions: We work alongside customers, government and non-governmental organizations to develop affordable solutions, in order to offer new business models to improve economic and social conditions based on our technologies and products.

Getting the most from carbon: We want to increase carbon productivity and use carbon in an intelligent way. This means generating more value while using less carbon derived from fossil fuels. We are working with a group of international organizations as part of the "Carbon Productivity Consortium" to develop accepted methods for evaluating carbon productivity.
Covestro's current contribution to the UN Sustainable Development Goals and their sub targets
We performed a detailed analysis of our contribution to the UN-SDGs. For that, we thoroughly reviewed the overarching UN Sustainable Development Goals and their sub-goals, also taking the UN guidelines for interpreting the UN-SDGs into account. The objective of this analysis was to assess the current contribution made by Covestro to the UN-SDGs and at the same time to identify possible challenges Covestro could be confronted with.
As a result, we found that Covestro contributes to all 17 UN-SDGs and various sub targets to differing degrees and in different areas. Most of our current positive contribution to achieving the UN-SDGs relate to our core products, which, among other aspects, help to save large amounts of energy in their use phase, allow technical upgrading or are used in medical applications. These UN-SDGs and their subtargets are also supported by our current R&D projects.
Through our HSEQ, HR, product safety and compliance standards, our energy efficiency programs, water risk and waste management activities, innovations and ongoing technical improvements at our production locations, we are helping to implement the UN Sustainable Development Goals in our direct area of influence.
Furthermore, we consider our responsible supplier management and collaboration with value chain partners to leverage sustainable development as a contribution to UN-SDGs and their sub targets. Our contributions to the UN-SDGs with a social focus primarily lay in our business ethics, social engagement and Inclusive Business activities.
We are convinced that we can only be successful by working in partnership with others. Many of our activities are therefore conducted through partnerships or consortia.
Examples for our current contribution to the UN-SDGs and their sub targets
The following are some examples of the positive contribution Covestro has made to the UN Sustainable Development Goals.

Example of Covestro's contribution: Approaches to stabilizing the income of small-scale farmers
We support small-scale farmers in southeastern Asia and India and help them to stabilize their incomes by using our technology to help reduce harvest losses and reduce poverty among those affected by the year 2030. Unfortunately, 30-50% of crops perish before they can be sold due to poor weather conditions or insufficient storage. With our polycarbonate solar dryers, we are helping farmers secure and maximize their income.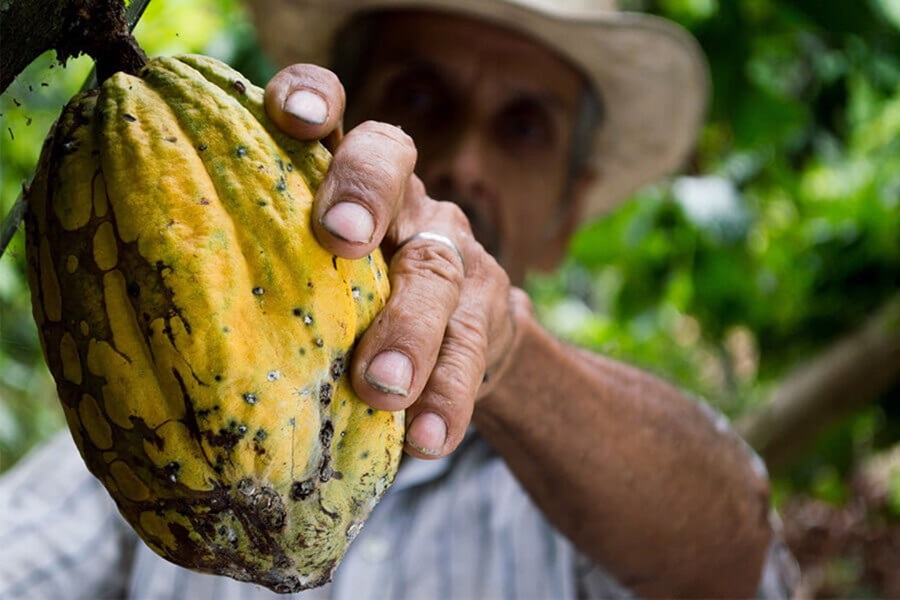 Covestro has already installed 550 solar dryers in Thailand and supports over 1,000 farmers in southern India with solar dryers made from our polycarbonate panels. These dryers are used to naturally dry fresh fruit with sunlight in order to preserve the valuable harvest. Farmers deliver products they cannot sell on the market to solar dryer operators, who pay them the market price for the goods, or install their own solar dryer downs thanks to supportive micro-financing models. The food is then processed in the solar dryers to create a dry mass that can be used in fruit bars or chocolate. This social business model creates a win-win situation for both sides: crop losses are prevented and the income of farmers is secured.

Example of Covestro's contribution: Increase productivity with food safety solutions
Worldwide, over 793 million people go hungry every day because they do not have the food they need to survive and suffer from malnutrition. Besides goal 1, UN-SDG 2 is one of the most important goals to facilitate global, sustainable development. Covestro is working actively with other organizations to end hunger.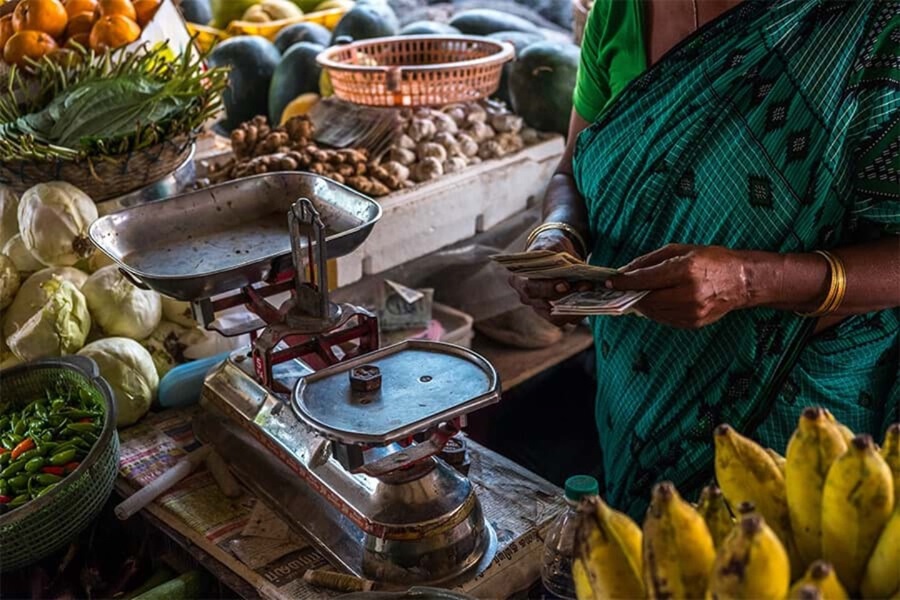 COne solution Covestro puts in place, is to provide micro cold storage warehouses to farmers. This material-based solution is designed to counteract post-harvest problems and to equip small-scale growers and other stakeholders in the cold chain with environmentally friendly solar-operated refrigeration systems made out of polyurethane from Covestro. The refrigerated storage warehouses offer optimal conditions to store fresh harvest and therefore increase product durability. This ultimately reduces the loss of edible food. Another positive aspect of this social business models contributing to UN-SDG 2 is the cold-storage system's independency of mains connection or any other infrastructure grid. Since the material-solutions runs on solar power, it can be installed in any area, such as rural communities, and has no negative impact on the environment.

UN-SDG 3:
Good health and well-being
Example of Covestro's contribution: Our materials for medical applications
Our materials for medical applications have a positive contribution to the health and well-being of the population. We offer specialized thermoplastics, foils, TPU, raw materials for adhesives, foams, and more to the medical sector. Our products are used in life-saving medical technologies. Physicians, for instance, use cardiovascular equipment every day to keep patients alive during an operation. Developers and manufacturers of cardiovascular equipment trust in the quality and reliability of biocompatible polycarbonate resins from Covestro.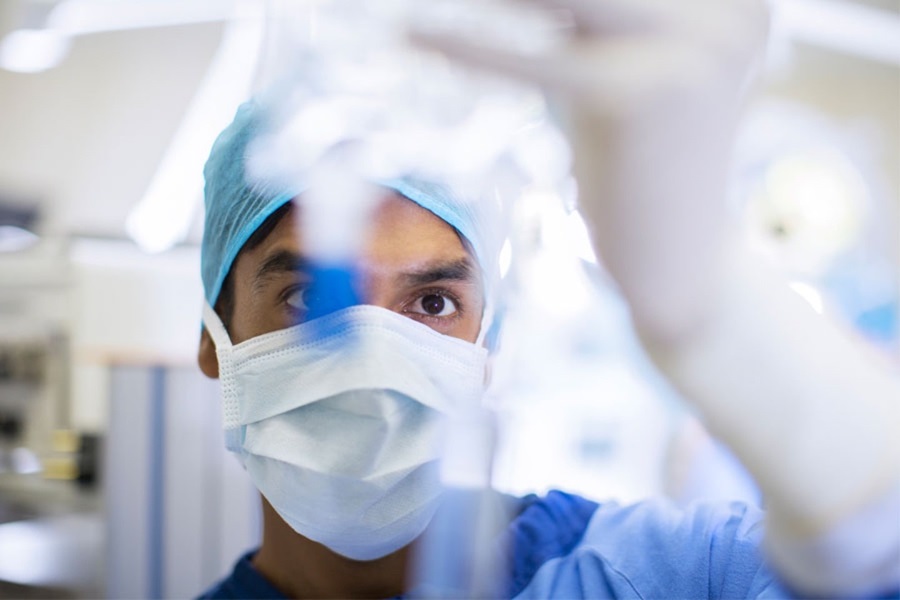 Our biocompatible MAKROLON®, for instance, is used to manufacture complex components such as blood pumps that can be used to pump oxygen-enriched blood through the body during a cardiac operation.

UN-SDG 4:
Quality education
Example of Covestro's contribution: Social commitment to environmental education at schools in India
As a global company, we are aware of our social responsibility, and social commitment is a key aspect in our pursuit of the UN-SDGs.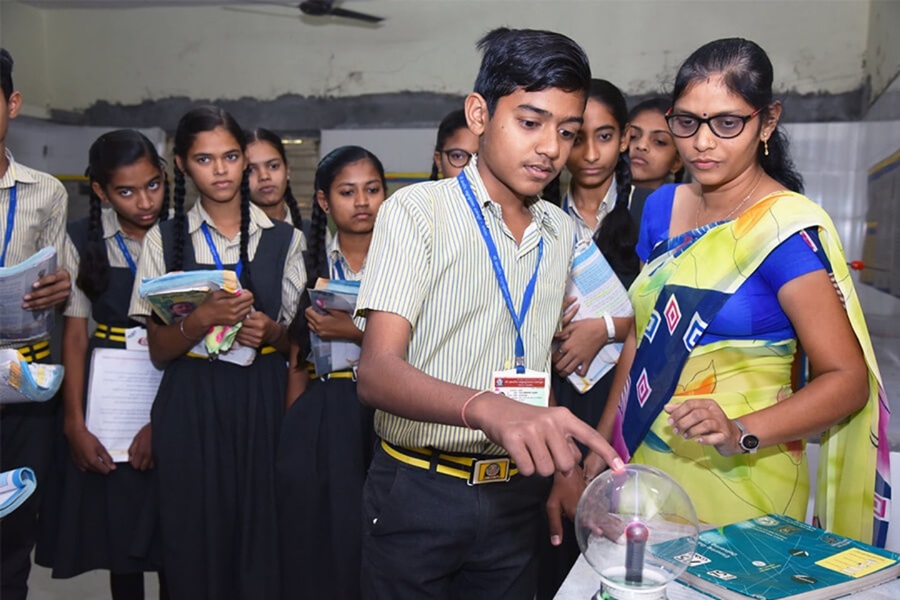 Teaching the natural sciences remains a major challenge in India. We are working to propel instruction in the natural sciences and promote the subject in Indian schools. This includes subjects such as technology, engineering and math. To achieve this goal, Covestro is establishing "Brighter World Labs" in India (scientific laboratories), offering disadvantaged populations access to high-quality education. In the future, this platform will support over 16,000 children and 100 teachers in India.
UN-SDG 5:
Gender equality
Example of Covestro's contribution: Natural sciences education for girls in India
We are inspiring girls in India to get into the field of natural sciences. Most girls in India are told that a woman's success is reflected in her happy household. Marriage and children are considered the ultimate goal, and many young women stop their educational or career pathways before they have fully realized their potential.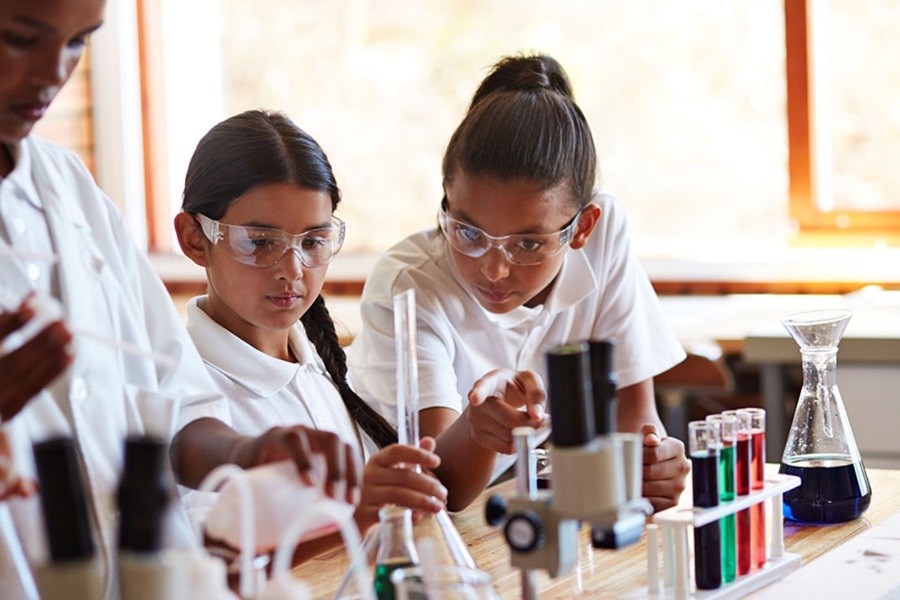 We are supporting the initiative STEM4girls (STEM: science, technology, engineering and math) in India. The program teaches natural sciences subjects to Indian girls to create equal opportunities for them in the industry. Events have already been held across India, reaching over 3,000 girls, with the collaboration of Covestro India.

UN-SDG 6:
Clean water and sanitation
Example of Covestro's contribution: Professional water management in our facilities
Covestro wants to be a good example in reducing our environmental impact. This is reflected, for instance, in the responsible way we manage our water.
We continuously pursue the goal of sustainable development with our innovative solutions. Wind power has major possibilities in the global pursuit of sustainability, but having the right materials is essential. Covestro is setting new standards with materials like PU infusion material systems and protective coatings. Our solutions reduce production costs, maximize durability and provide long-lasting protection. We work with customers across the value chain to maximize the efficiency of wind parks and create new wind innovations.

UN-SDG 7:
Affordable and clean energy
Example of Covestro's contribution: We are supporting innovation in wind turbines
The conversion to renewable energy sources demands creative solutions that can compete with non-renewable energy sources, ultimately making sustainable alternatives more competitive.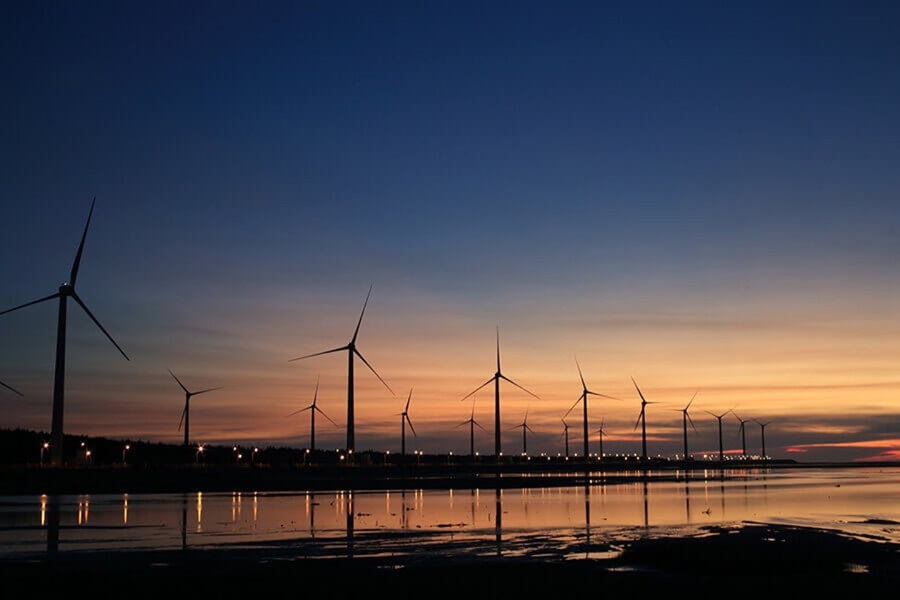 We continuously pursue the goal of sustainable development with our innovative solutions. Wind power has major possibilities in the global pursuit of sustainability, but having the right materials is essential. Covestro is setting new standards with materials like PU infusion material systems and protective coatings. Our solutions reduce production costs, maximize durability and provide long-lasting protection. We work with customers across the value chain to maximize the efficiency of wind parks and create new wind innovations.

UN-SDG 8:
Decent work and economic growth
Example of Covestro's contribution: First-class jobs in a safe environment
Creating jobs with good working conditions remains a major challenge in many industries, since not all companies are able to offer their employees a safe and stable working environment with a high degree of working conditions.
Covestro creates jobs where their employees can feel at home. Fairness and transparency play a central role. Specifically, this means providing financial security, a healthy work-life balance, and attractive social services. We have implemented a large number of standards and processes at our company to ensure the safety, health and well-being of our employees. We believe it is important to offer affordable technologies and products that benefit society and reduce environmental impact. We hire employees with a variety of backgrounds and many different viewpoints to propel innovation.

UN-SDG 9:
Industry, innovation and infrastructure
Example of Covestro's contribution: Our comprehensive understanding of innovation
Covestro has already made a major contribution to changing the world for the better in many areas, and considers innovation to be the foundation of our pursuit of sustainability.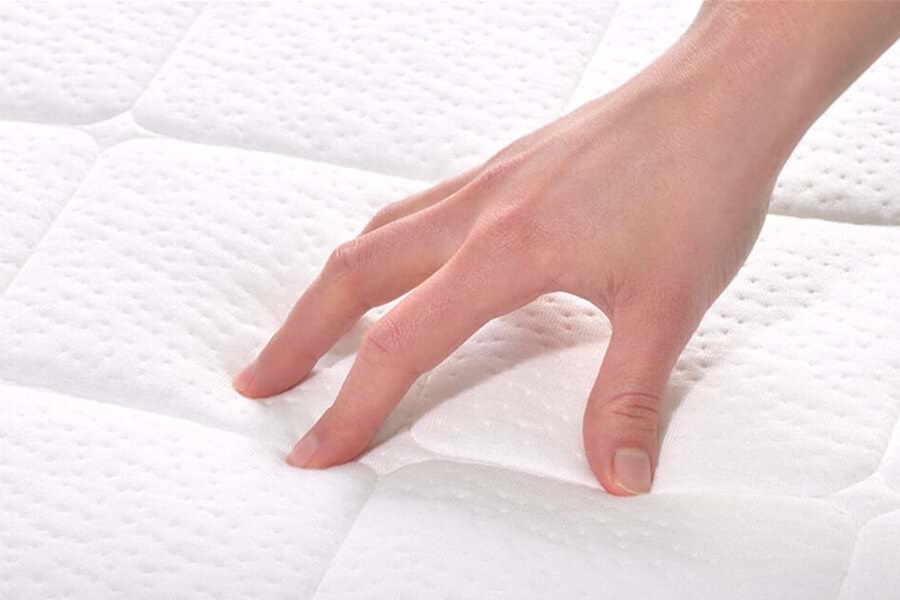 Our material innovations, for instance, are helping us promote the sustainable development of countless products and technologies we use in our everyday lives. Frequently, we are able to replace traditional components to make the overall application more sustainable and efficient. One example is a new hardener we developed for automotive paints. Since we obtain the carbon used in the paint from organic, renewable raw materials instead of commonly used fossil fuels, the coating's CO₂ footprint is reduced, along with the CO₂ footprint of the vehicle as a whole.
Our comprehensive understanding of innovation also includes a focus on customers, and ongoing development of business processes and internal processes as well. Innovation is at the heart of our culture, and we believe that sustainable development is only possible with innovative solutions that offer an answer to problems like climate change.

UN-SDG 10:
Reduced inequalities
Example of Covestro's contribution: "Brighter Future, Better Vision"
To ensure sustainable global economic growth, the inequality that exists between different populations must be effectively reduced.
As part of society, Covestro feels obliged to offer the poorer and weaker countries in particular the opportunity for sustainable development. In June 2019, we launched the "Brighter Future, Better Vision" campaign with the mission of reducing plastic waste in Thailand. The campaign involves an advanced innovation for converting plastic waste into glasses frames made of recycled polycarbonate. The glasses are then donated to elementary school students in communities in Rayong, to enhance youth education and improve sustainability within the communities.

UN-SDG 11:
Sustainable cities and communities
Example of Covestro's contribution: Efficient construction and climate-friendly mobility
Cities consume over two thirds of the energy used worldwide, generating over 70 percent of global CO₂ emissions. Our mission is to help achieve the UN-SDGs with innovative solutions for safe, climate-friendly urban life.
Covestro proves that new construction methods and innovative building materials play a vital role in enhancing the quality of life in our cities. Affordable living space must be created to ensure fair living conditions. Covestro is particularly focused on innovation in the field of modular construction. Together with industry partners, governments, government agencies and society, the company is developing models of affordable housing and carrying out specific projects locally. One current example is the "House of Nations," a multipurpose building that was designed and built by French prefabricated building manufacturer Logelis and Covestro. In the future, this project will create more living space in densely populated areas or cities with large refugee populations.
The future of mobility is also of interest to Covestro in order to positively contribute to UN-SDG 11.
By manufacturing innovative plastics for automotive construction, Covestro is paving the path to a healthier, smarter future of mobility. We are working to create the latest materials for smart, eco-friendly vehicles such as high-tech polymers – a lightweight and aerodynamic alternative to metal and glass. Our materials help us optimize and expand specialized vehicle designs: from autonomous driving to electro-mobility, from batteries to interiors to car bodies. These and other smart automotive solutions make traffic safer and contribute to achieving climate-neutrality of the mobility sector.

UN-SDG 12:
Responsible consumption and production
Example of our contribution to UN-SDG 12: Responsible production and high sustainability standards
In order to help achieve UN-SDG 12, Covestro takes a comprehensive approach to sustainability that covers the entire product life cycle, production patterns, and sustainable consumption in consideration of social, ecological and economic aspects.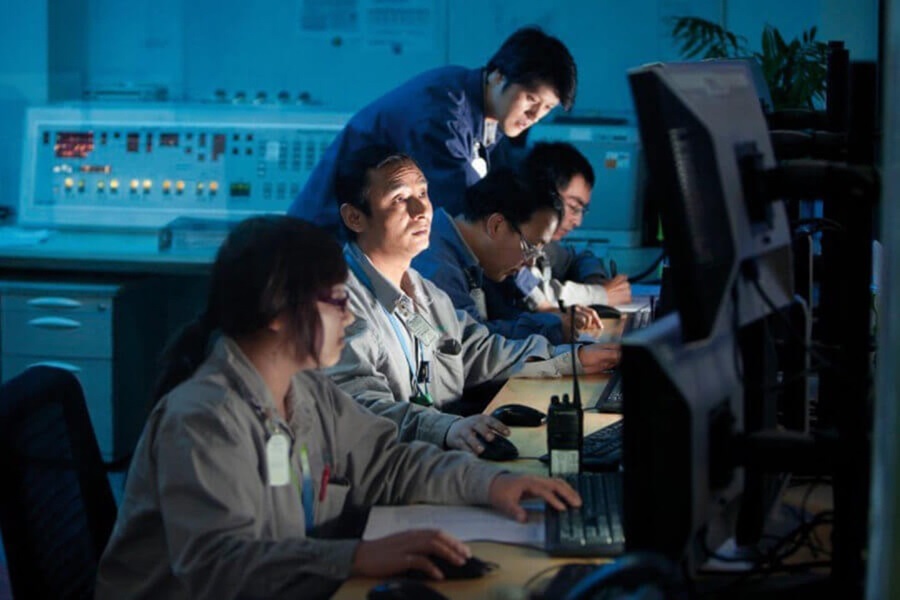 One example is our breakthrough-technology to use CO₂ as a raw material. Our innovative CO₂ technology replaces the crude oil normally used to manufacture polyurethane materials, for instance in mattresses, with CO₂. This minimizes emissions and facilitates ecologically cleaner manufacturing processes worldwide.
We are also continuously working to ensure environmentally conscious chemical management for sustainable development. Our innovative gas phase technology is an ecological breakthrough, allowing us to save 60 percent of the energy used in the production pattern. The key to this pioneering success are the chemicals toluenediamine (TDA) and phosgene, which react in their gaseous states. The reaction delivers outstanding process yields without any solvents, in contrast to traditional processes. The technology can be used, for instance, in generating the isocyanate toluene diisocyanate (TDI), which is used to manufacture soft polyurethane foam.

UN-SDG 13:
Climate action
Example of Covestro's contribution: Increasing energy efficiency in our production
Covestro's processes consume huge quantities of energy, so we are always working to increase our efficiency and reduce our environmental impact. As part of meeting this challenge, we develop sustainable concepts to promote environmentally-friendly production.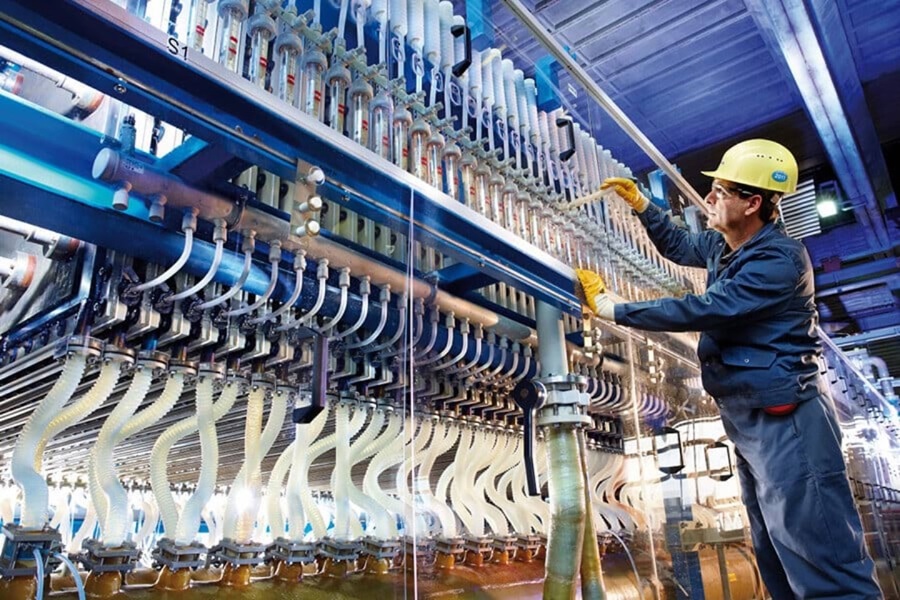 UN-SDG 14:
Life below water
Example of Covestro's contribution: Global joint solutions to reduce plastic waste
We acknowledge that plastics create a large amount of environmental pollution, so that plastic waste has become one of the world's greatest environmental problems in recent years. According to estimates, 8 million tons of plastic are dumped into our oceans each year.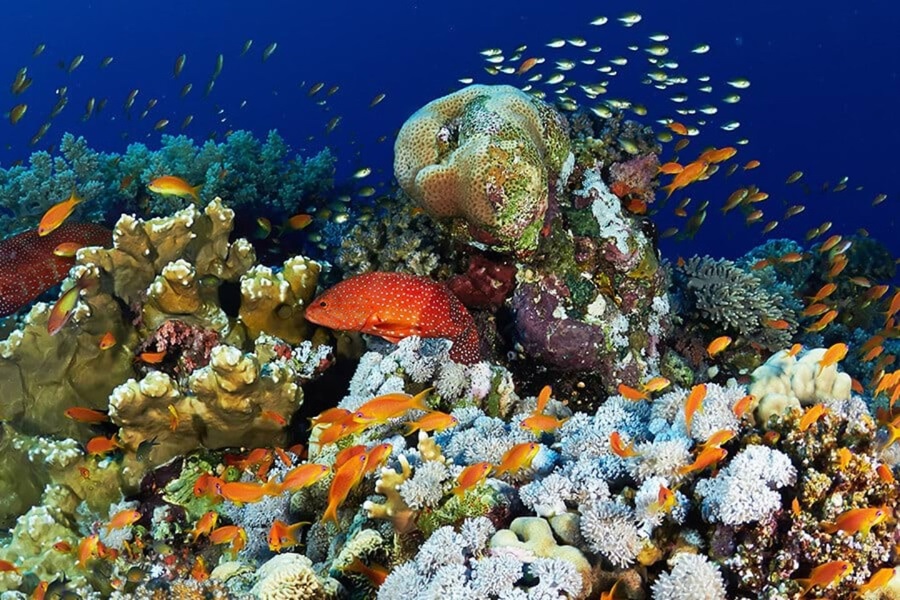 Global action is needed to prevent the dangers emerging for underwater life. Because of this, we have teamed up with 30 companies from all over the world to found the charitable organization The Alliance to End Plastic Waste (AEPW). Together, we are focusing on developing, delivering and scaling solutions to reduce, recycle and reuse plastic waste.
Covestro Taiwan is also working closely with all of the country's national parks and five national museums to teach children about waste management from an early age. Storytelling projects in the form of picture books and apps are designed to reach and increase awareness among school children living in coastal areas, where the problem is most apparent.

Example of Covestro's contribution: Prevention for a clean ecosystem
Our primary contribution to the goal of "Life on land" are preventative measures, through which we support the protection, restoration and sustainable use of inland waterways and terrestrial ecosystems.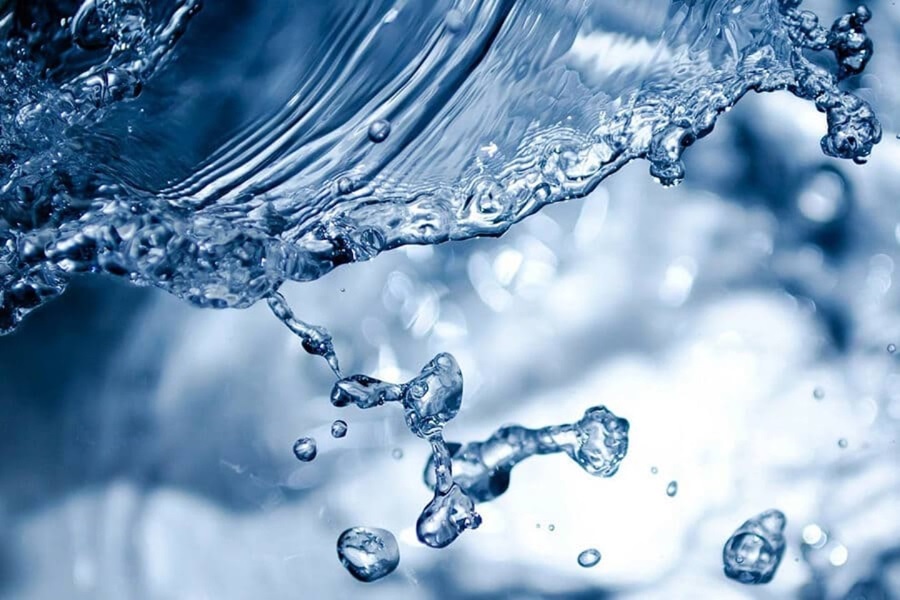 We measure and manage our environmental impacts and dependencies. This includes our work to reduce the negative impacts that some of our products can have on ecosystems and biological diversity, by improving product recipes and product designs and by managing such products in downstream sectors. We directly reduce their impacts on the land and on other natural resources through better operational management, in order to stop environmental destruction and protect critical ecosystems.

UN-SDG 16:
Peace, justice and strong institutions
Example of Covestro's contribution: High governance, environmental and social standards within our area of influence
This goal is an important framework condition for implementing all of the other UN Sustainable Development Goals within the Agenda.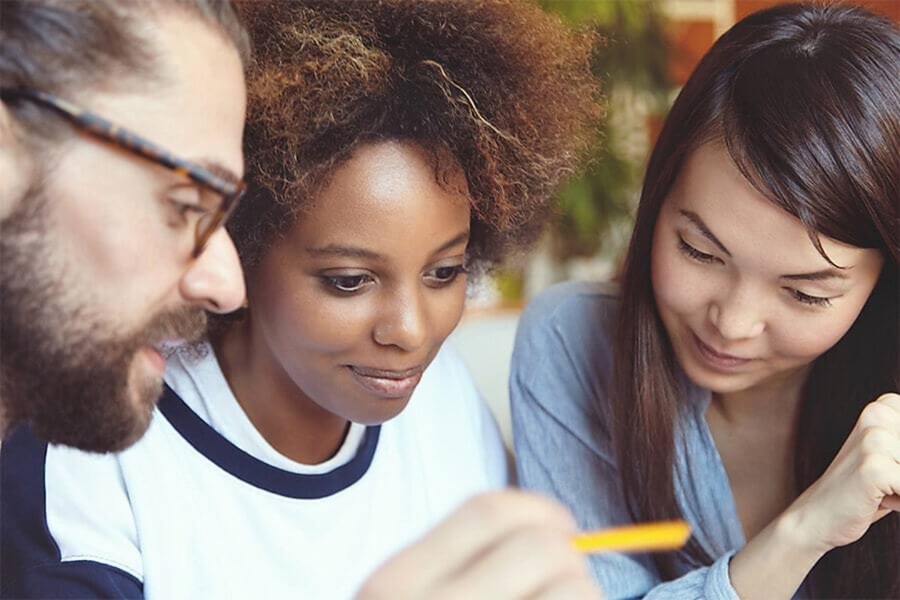 In order to achieve UN-SDG 16, we promote the application of our corporate principles and high standards across our entire value chain. Specifically, this impacts areas like personnel, safety, the environment, and human rights. We manage our companies in an ethical, responsible manner and in compliance with legal and official requirements in the countries where we work. Based on Covestro's global corporate focus, it is important that we not only act and produce in a sustainable manner ourselves, but that our suppliers and external partners also meet our standards as well. Our whistleblowing tool is designed to help detect and prevent compliance violations.

UN-SDG 17:
Partnerships for the goals
Example of Covestro's contribution: Joint solutions for innovation in the name of sustainability
Partnerships and joint solutions are essential to achieve the UN goals by 2030. It is important to unite, support one another and learn from each other - strength is based on common action.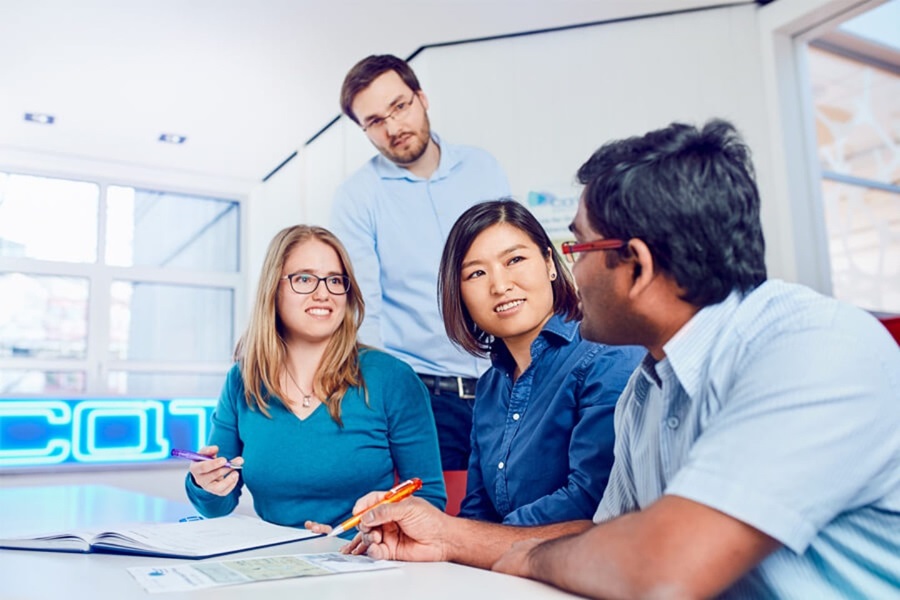 Covestro's internal research and innovation activities are complemented by an international network of partnerships with leading universities, institutions and companies. This allows us to quickly implement promising new ideas in successful projects. We work with many different universities, colleges and institutes across five continents.
We founded the organization The Alliance to End Plastic Waste, for instance, alongside over 30 global partners, in order to fight environmental pollution by plastic waste worldwide. Another example of successful collaboration with our partners is our joint project for plastic materials cycles. Covestro has developed a blockchain technology together with polyamide provider DOMO and materials manufacturer Circularise to elevate transparency and circularity in the plastic industry to a new level.
For us, collaboration and open innovation also mean promoting external research, and awarding good performance. This is why we created the Covestro Service Award for outstanding research performance in the area of materials based on chemicals.
Baratunde Thurston talking with the people implementing these goals in practice
He calls himself an "activist" and is the author of the bestseller "How To Be Black". Baratunde Thurston has been involved in sustainable development for a long time. He is engaged in a wide range of social projects extending from technology and experiential learning all the way to culture and journalism. Many people are familiar with his work for Fast Company, TED, the MIT Media Lab or the satirical magazine The Onion. Together, we are leaving our comfort zones and meeting the challenges necessary to achieve the UN Sustainable Development Goals. Whether ecological, economic or social in nature, whether aiming at achieving one or several goals, all activities have one thing in common: they are lighthouse projects that inspire us and spread optimism.
UN Sustainable Development Goals as part of our corporate principles
Covestro has identified six basic principles around which we base all of our actions and our thinking. These six policies form the basis of living up to our company vision and mission and all further internal guidelines are derived from them. In our Sustainability Policy we commit ourselves "to finding ways of contributing towards reaching the UN-SDGs", thereby forming the base of "UN-SDG application" in our management system. The principles and the charters we have signed are obligatory for all of our employees worldwide. We expect our partners to fulfill the same high sustainability standards we have placed on ourselves.
Value creation

Sustainability

Innovation

How values become performance and culture (People)

Health, safety, environmental protection and energy, quality (HSEQ)

Compliance (telephone hotline)