A pioneer with tradition
High-tech made in Krefeld-Uerdingen
Innovative since day one: This is the best way to describe the Krefeld-Uerdingen site. It is the oldest of the company's three sites in North Rhine-Westphalia (NRW) and at the same time the birthplace of some of the most important products and production processes in the plastics industry. The high-tech plastic
Makrolon®
was discovered here in the 1950s. Even today, the site continues to set new standards.
More than 1,100 employees work in Krefeld-Uerdingen every day. The majority of them work in production. Their tireless effort is one reason for the company's ongoing success. Covestro manufactures a variety of raw materials for industrial applications and everyday objects at a total of nine production plants. From smartphones to cars to refrigerators: they all carry a piece of "Krefeld-Uerdingen" inside of them.
1
employees
1
young professionals
euros invested since 2015
Outstanding competitive conditions in Krefeld-Uerdingen
Together with the two other NRW sites in Leverkusen and Dormagen, Krefeld-Uerdingen represents around 30 percent of Covestro's global production capacity. The three sites form a strong site network. They jointly organize maintenance, infrastructure, logistics, warehousing and services.
Krefeld-Uerdingen was the first site to implement many innovative and sustainable processes in production at an industrial scale. The polycarbonate Makrolon® is one of the site's most important products. It has pushed the boundaries of what is possible in many sectors since it was discovered. Another focus of production at the site is methylene diphenyl diisocyanate (MDI) – a precursor for high-quality foams. Additional processing takes place at the connected Uerdingen shipping and modifying facility. The plant manufactures roughly 130 other MDI based products which are used in many applications, such as in the automotive and construction industries.
ISCC Plus mass balance certification for Krefeld-Uerdingen
Krefeld-Uerdingen has received ISCC Plus mass balance certification – as one of the first production sites in the world (ISCC: International Sustainability and Carbon Certification). Covestro can now offer its customers innovative raw materials made from renewable attributed raw materials in the same good quality as fossil-based counterparts.
The certified polyurethane diphenylmethane diisocyanate (MDI) is available at the site. It is used, among other things, in the production of rigid foams that ensure efficient thermal insulation of refrigerators and buildings. The gradual conversion to alternative raw materials from renewable sources is part of the company-wide circular economy strategy.
Covestro has already started supplying the world's first climate-neutral Makrolon® polycarbonate from Krefeld-Uerdingen in 2021 – thanks to the usage of renewable energy for the production processes and the introduction of raw materials coming from mass-balanced bio-waste and residues.
The mass balance certification brings Covestro a step closer to its vision. It enables complete transparency along the entire value chain – also for the company's customers. At the same time, the use of alternative raw materials is an important step toward reducing Covestro's own carbon footprint.
Climate-neutral products from Krefeld-Uerdingen
For Covestro, climate-neutral raw materials are an important factor in meeting its own sustainability goals. In the long term, the company intends to align its entire production and product range solely on the concept of the circular economy and the progress of climate protection. The goal is to offer all our products in a climate neutral version in the future.
Already today, Covestro is steadily expanding its portfolio: One flagship example is the world's first climate-neutral* polycarbonate. It is produced at the Krefeld-Uerdingen site using raw materials from mass-balanced biowaste and residual materials as well as renewable energy. The climate-neutral* polycarbonate – which also includes selected Makrolon® RE grades – has the same good quality and performance as its fossil-based counterpart. It is the first choice among all customers looking for alternative raw materials with a lower carbon footprint.
A climate-neutral methylene diphenyl diisocyanate (MDI) has also been a new addition to Covestro's product portfolio since 2021. It is an indispensable raw material – for example, in the production of innovative polyurethane insulating and sandwich panels. These have proven themselves worldwide as highly efficient elements in the thermal insulation of buildings. The use of polyurethane insulation can reduce heating or cooling requirements by up to 70 percent.
Covestro's new MDI grades are climate-neutral* from the cradle to the factory gate as ISCC Plus-certified mass-balanced biowaste and residual materials are the basis for production. The climate-neutral* MDI and its precursors are also produced at the Krefeld-Uerdingen site.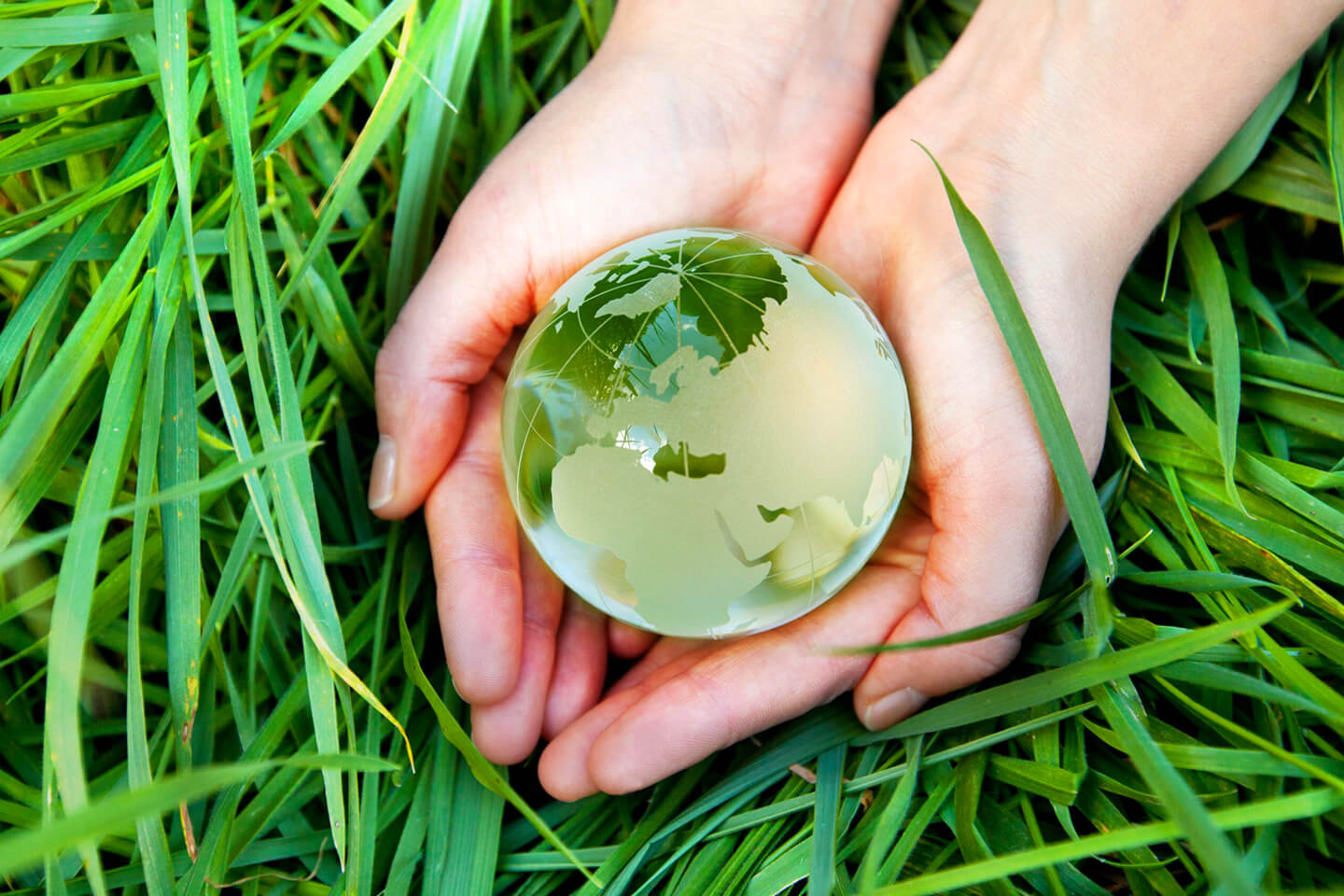 ---
*Climate neutrality is the result of an internal assessment of a partial product life cycle from raw material extraction (cradle) to the factory gate (of Covestro), also known as cradle-to-gate assessment. The methodology of our LCA, for which an external audit and certification will soon be available, is based on the ISO 14040 and 14044 standards. The calculation takes into account biogenic carbon sequestration based on preliminary data from the supply chain. No compensation measures were applied.
A leader in high-tech plastics
The Covestro site in Krefeld-Uerdingen is closely associated with production of the polycarbonate Makrolon®. Makrolon® was initially used in the 1950s to replace small glass bottles. Today, the high-tech plastic is making day-to-day life more comfortable. It is used, for instance, in smartphone housings, DVDs, eyeglass lenses, suitcases, and hard hats. The automotive industry also relies on this versatile material to manufacture vehicle headlights and chassis parts for example.
In addition to polycarbonate, Krefeld-Uerdingen also produces methylene diphenyl diisocyanate (MDI), which is required as precursor for high-quality foams. Once processed into a soft foam, MDI is used in products such as mattresses, furnishings and vehicle seats. As a rigid foam, it delivers insulation solutions for buildings and refrigerating devices. The MDI production system in Krefeld-Uerdingen has a capacity of over 220,000 tons per year. It can offer MDI products in around 130 variations, all of which are made safely and efficiently in Krefeld-Uerdingen.
A catalyst for an energy-efficient chlorine production
Sustainability is also a top priority at Covestro's site in Krefeld-Uerdingen – for instance, in chlorine production. Chlorine, for example, is used in around two-thirds of all chemical products, including plastics. Unfortunately, chlorine is not found in nature and has to be produced through an energy-intensive process.
Covestro and its partners are helping to change that: the company has developed a process that reduces the required amount of electricity by up to 25 percent. The oxygen depolarized cathode (ODC) method has been used successfully in a pilot plant at the Krefeld-Uerdingen site since 2011.
That innovation was based on the commonly used membrane process in chlor-alkali electrolysis, which has become a standard method for manufacturing chlorine. In this process, chlorine, sodium hydroxide and hydrogen are derived from table salt (NaCl) and water. However, things are about to change. Krefeld-Uerdingen will now no longer use customary hydrogen-producing electrodes but rather an oxygen depolarized cathode. Supplying the cathode with oxygen prevents the formation of hydrogen, leading only to the production of chlorine and sodium hydroxide.
As a result, the process now requires only two volts instead of three volts of electricity. This might sound small, but in reality it has a huge impact: If this innovative technology were used across Germany, it would reduce the energy consumption of the entire country by one percent. This corresponds to the total annual energy needs of a major city like Cologne.
During a major shutdown of several plants in 2020, the chlorine production capacity was increased - by a 52,000 metric tons per year. This was made possible by two new additional electrolysers. They also operate with innovative ODC technology. Covestro is thus underlining once again its ambitious sustainability goals at the site.
New production line for polycarbonate compounding
Covestro has launched a new production line for the manufacture of refined plastics in Krefeld-Uerdingen. The site is responding to increased market demand, particularly from the automotive industry. This increases the site's total capacity by around a third and raises the number of production lines to nine.
The heart of the new production line for compounding polycarbonate is a ten-meter-long extruder. In it, the polycarbonate melt, which has previously been provided with different additives and colors, is mixed at high temperatures and then pressed out – like in a meat grinder. The resulting refined products make the Covestro site in Krefeld-Uerdingen ready for the future.
During the project, three additional silos – among other plant sections – were built. A new underwater pelletizer, which extends over several floors in the building, was also newly built. Further additions include a conveyor system with various pipes, several mixing silos and a filling line for 25 kilo bags.
Recycling of salty industrial wastewater
In Krefeld-Uerdingen, Covestro has succeeded in reusing the salty industrial wastewater that is produced through polycarbonate manufacture in an industrial pilot plant for the first time. This will save up to 15,000 tons of salt and 200,000 tons of fully desalinated water per year. Since the recycled waste water can be reused in chlorine production, this process also saves valuable drinking water resources.
The project is a milestone on the road towards a circular economy. Covestro intends to develop new approaches to transforming the supply of raw materials, among other things. The recycling of salty industrial wastewater is one of them. The roll out of the technology to other Covestro sites is also ongoing. Currently, researchers continue to work intensively on multiple projects and procedures or using wastewater containing salt and increasing the quantity of recycled materials.
Mobile Maintenance in Krefeld-Uerdingen
Covestro has pushing digital innovation forward for many years. The company continues to drive progress towards Industry 4.0. Digitalization also plays a major role at the Krefeld-Uerdingen site. This is particularly evident in the mobile maintenance of production facilities – the so-called "mobile maintenance".
It enables simplified and automated plant maintenance through digital tools. They collect the production data of the plants and evaluate it reliably. Anything that would have previously been recorded in writing is now handled digitally. This not only saves time and money, but also harmonizes the individual production steps and thus ensures more sustainable process flows.
Plant maintenance using mobile terminals is being tested and expanded in Krefeld-Uerdingen. After a successful test period, the process will also be used at the Leverkusen and Dormagen sites.
With its innovative and climate-friendly products and processes, the Covestro Krefeld-Uerdingen site is delivering key solutions for the global challenges of our time. The company is always looking for new ways to incorporate sustainability to help make the world a brighter place. Covestro intends to continue pursuing the path it has set out in Krefeld-Uerdingen – and is already thinking today about tomorrow.
Covestro – A good neighbor
Living together in harmony is very important to Covestro. This is why the company actively seeks out dialog and maintains close contacts with neighbors at its production locations. At Covestro, safety comes first. The company is dedicated to reducing risks for its employees and neighbors and to ensuring safe production sites. Additional information is available on the Chempark Krefeld-Uerdingen website.