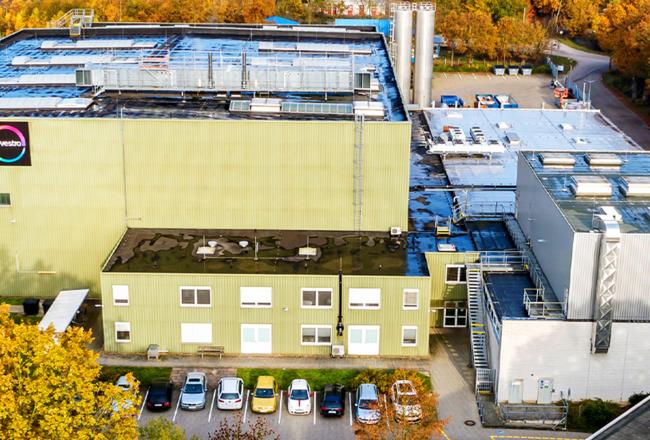 Covestro in Bomlitz
Competence center for high-performance films
For over 30 years, Epurex Films in Bomlitz has celebrated one success after the other. The Covestro subsidiary manufactures speciality films for various sectors, including the medical technology industries, automotive engineering, and construction. This is one reason Covestro made the site one of its three German competence centers for high-performance films.
The "hidden champion" from Bomlitz: Epurex Films GmbH & Co. KG has enjoyed rapid growth, with a clear upward trajectory ever since its founding in 1985. Epurex Films is part of Covestro's Specialty Films division. The division manufactures technical films used in applications like medical technology, automotive interiors, and ID documents across the globe. The wholly owned Covestro subsidiary is a leader in producing high-quality thermoplastic elastomer films under the trademark Platilon®. Nearly 100 employees who deliver outstanding performance each and every day at the Lower Saxony site play a major role in the company's success.
And it pays off: the Bomlitz site is the Covestro competence center in Germany for manufacturing thermoplastic elastomer films. The site houses product and application development, a technical center, production, supply chain (production planning and logistics) and purchasing. The other two German competence centers for producing high-performance films are located at the Covestro sites in Dormagen (polycarbonate specialty films) and Leverkusen (film coating).
Thermoplastic polyurethane films for many industrial sectors
The elastomer films are used in applications such as breathable, waterproof membranes in outdoor clothing, sports equipment, wound dressings, and passenger car interiors. Epurex elastomer films are suited perfectly for such applications due to their excellent flexibility over a broad temperature range and their considerable weather resistance. However, elastomer films made in Bomlitz are also a key component in system-relevant sectors such as medical technology. In these sectors, innovative material solutions from Epurex Films impress by combining a variety of properties in one multi-layer design which is specially tailored to customer requirements.
This is one of the reasons why Covestro is currently expanding production capacities for thermoplastic polyurethane (TPU) films of the Platilon® range at the site. That also includes the associated infrastructure and logistics. Through the expansion, the increasing global demand for multilayer TPU films is to be met. The new facilities will already be completed by the end of 2023.
According to police crime statistics, around 65,000 documents were forged in Germany in 2022. The majority of these were personal IDs or passports. Covestro has solutions for better data protection. The company offers specialized films for integrated passport concepts that include the latest safety concepts. Covestro has developed an innovative composite film at its Bomlitz site especially suited to this purpose. It will help make documents and deeds more difficult to forge in the future. A composite film has several advantages, including being thinner than single films. This gives ID producers greater design freedom – especially when it comes to the thinner data side. As a result, security features are much easier to integrate. In addition, the composite film stands out for its excellent durability. It is 35 percent more tear-resistant than the products commonly available on the market.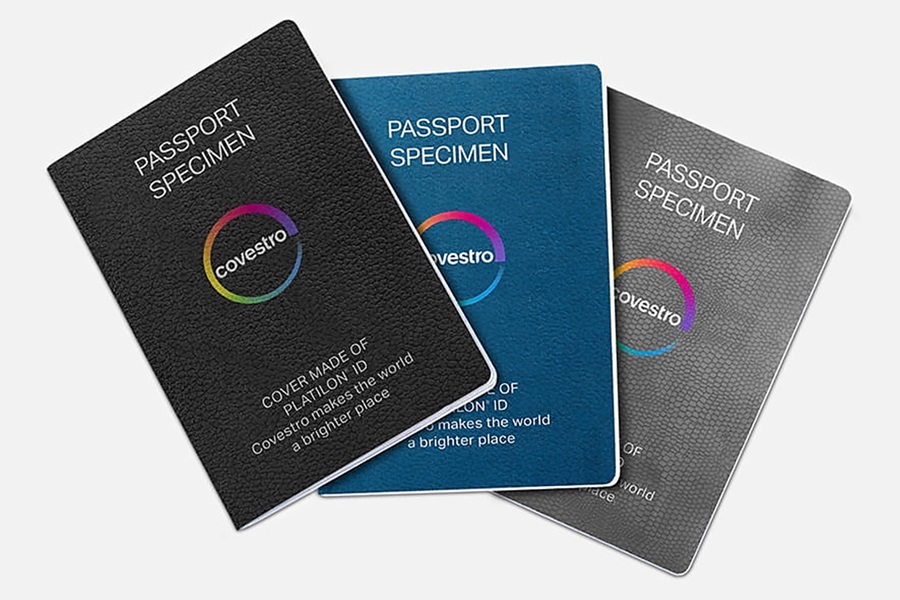 From smart watches to fitness tracker and digital glasses – wearables are a global trend. Wearable electronic devices are designed to make everyday life easier. Smart tools that adhere to the skin like a bandage are also being used in many medical applications – for instance, to monitor vital parameters and for patient diagnostics. Wearables need to fulfill high requirements: often, they are worn around the clock, and need to be particularly gentle on the skin while still adhering well to the body. Covestro offers the right combination of materials for perfect lightweight, flexible and invisible bandages that are comfortable to wear. The company has developed specialized, breathable films made of thermoplastic polyurethane (TPU) in Bomlitz for this purpose. These can be molded at a certain temperature and stand out for their elasticity, transparency, and oil-resistance. There is currently no comparable product on the market.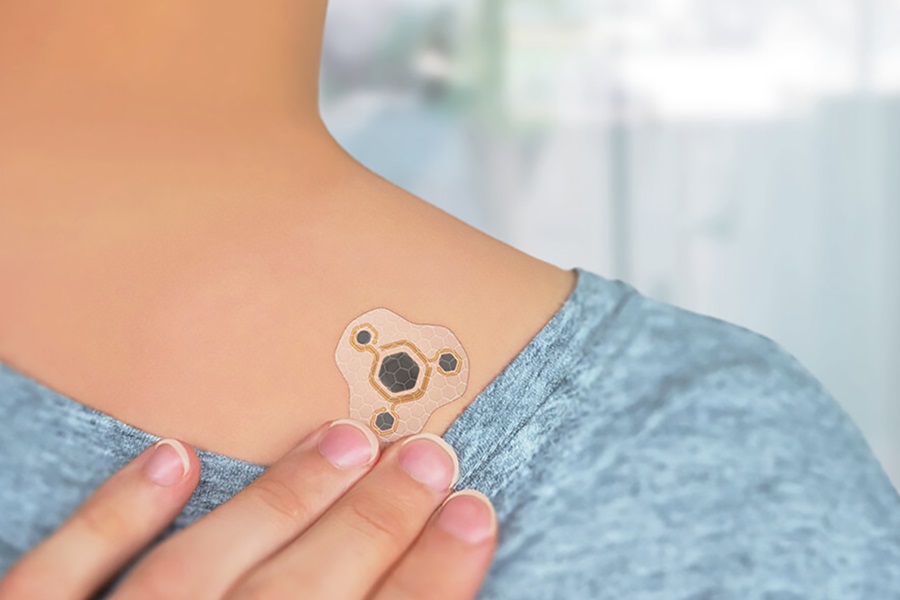 This is just one example of how Epurex Films is developing new material solutions to meet the challenges of our time. To fulfill the individual needs of its customers, the company engages in close communication and coordination, constantly adapting its extensive range of film products to market developments and customer requirements. By doing so, the company emphasized its ambitious goals and continued its long-term positive development.
Covestro – A good neighbor
Living together in harmony is very important to Covestro. This is why the company actively seeks out dialog and maintains close contacts with neighbors at its production sites. At Covestro, safety comes first. The company is dedicated to reducing risks for our employees and neighbors and to ensuring safe production processes. Additional information is available on the Walsrode Industrial Park website.