Creating Eco-friendly Solutions Throughout the Value Chain
Sustainable Production: Visions for the Bigger Picture
Sustainability is about more than just reducing emissions and strictly adhering to statutory requirements. At Covestro, we believe true sustainability demands all of our corporate activities benefit both the economy and society, while offering the lowest possible environmental impact. To achieve this goal, we must go to the core of interactions between suppliers, manufacturers, contractors, and consumers. This is the only way to develop sustainable concepts that consider the entire product lifecycle.
In our own production plants, we increase efficiency by recycling salt and water. We expand available resources by transforming CO₂ into a raw material for manufacturing plastics. And we develop materials that increase efficiency and save resources, for example in the textile production processes of our partners. Learn about Cardyon®:

"At Covestro, our vision is to make the world a brighter place. We do that today by using new technologies that reduce emissions."
Our Roadmap to Future Success
At Covestro, we have a clear and ambitious vision: In a time where many companies are beginning to agree to follow sustainable practices, we strive to be a leader of these practices. We aim to become a sustainability trailblazer in our industry, constantly challenging the status quo and altering the concept of a company's role in society. While we have a long track record in sustainability and are proud of all we have achieved, we work to push the limits of our own ambitions further than ever before. In 2016, we strengthened our corporate sustainable development strategy and laid out measurable targets for 2025. As part of this strategy, we are working to cut our carbon emissions in half, and we are committed doing our part to help achieve the United Nation's Sustainable Development Goals (SDGs). Powering our plants with offshore wind energy and implementing new technologies to further drive sustainability in our operations are just a few of the strategic plans we have in place to create a brighter future for our business and our planet.

"Without green electricity, the chemical industry, but also the industry as a whole, cannot make its contribution to ensuring that Germany becomes largely greenhouse gas-neutral by the middle of the century, as specified in the climate protection plan."
Transitioning to clean energy is key to achieving sustainable development and meeting climate goals. That's why we are proud to have signed the world's largest corporate contract for offshore wind energy, giving green electricity a permanent place in our energy mix. With this agreement, we will cover a portion of our future electricity demand in Germany with wind energy from the North Sea.
Beginning 2025, energy supplier Ørsted will provide our German production sites with green electricity for a minimum of 10 years – an unprecedented step in emission reduction for the chemical industry in Europe.
More information
At Covestro, we strive to be a pioneer of the digital future because we recognize digital processes and data can help us reach our sustainability goals. Together with our partners and employees, we are actively seizing opportunities to drive digitalization in our research and development (R&D) as well as our operations.
By expanding our computer hardware and collaborating with industry leaders to create effective digitalization strategies, we are accelerating complex R&D processes and increasing computer simulation opportunities for test series. This digital focus not only helps us shorten time to market for innovative products, but it also makes developing products more sustainable by reducing material consumption and energy use.
An essential part of our digital transformation strategy is collaboration – not only within our company but also with strategic partners. In line with this approach, we have partnered with the CoPro project: an initiative that aims to "improve energy and resource efficiency by better coordination of production in the process industries." Using online data analytics, computer-based control algorithms and other technologies, CoPro strives to provide tools for plant-wide optimization and balance production and consumption in industrial parks.
Sustainable to the Core
Increasing Production Efficiency
Production processes in the chemical industry are resource and energy intensive. At Covestro, we don't hide behind this. We take it as an incentive to assume responsibility and minimize emissions in our plants and processes. This attitude is the driving force behind our mission to reduce our dependence on fossil fuels and establish cleaner production processes worldwide.
One way we achieve this goal is through our energy management system STRUCTese®. This system monitors energy consumption at individual production locations and allows us to optimize usage. Through this management system, more than 1.65 million megawatt hours can be saved annually. Today, STRUCTese® is already being used at production sites all over the world.
Measures for More Production Efficiency
Isocyanates and polyols are the two primary compounds used to make polyurethanes. As a world-leading supplier of both components, we have succeeded in making their production easier, more cost-effective, and more environmentally friendly than ever before. One milestone in this endeavor is gas-phase technology. As a result of this innovative technology, our production of isocyanate now uses far less resources than conventional, liquid-based processes.
This cleaner production process reduces solvents by around 80 percent and energy usage by around 60 percent. What's more, annual carbon dioxide emissions for a typical large-scale plant (with a production capacity of 250,000 metric tons of TDI) are 60,000 metric tons lower than standard processes. We have been using gas-phase technology at our site in Shanghai since 2011 and at our Dormagen site since 2014.
Many industrial processes produce a substantial amount of wastewater with very high salt concentrations. That's why we're focused on finding economically viable methods for the treatment and re-use of this wastewater.
Together with industry partners and scientists, we have developed an eco-friendly way to recover salt and water from industrial wastewater: We call it "Re-Salt" technology. The water and salt recycled using Re-Salt can later be used to manufacture chlorine – a chemical that plays a central role in many of our production processes. In the future, our goal is to develop a wastewater treatment process that not only benefits plastic manufacturers but also provides other industries cleaner production opportunities.
Around 60 percent of all chemical products are made, directly or indirectly, using chlorine and/or sodium hydroxide. One of the major challenges facing the chlorine-alkali industry is the large amount of energy used by salt electrolysis in the creation of chlorine and sodium hydroxide. To tackle this problem, a team of Covestro chemists and engineers developed a groundbreaking process that produces chlorine more sustainably: Oxygen-depolarizedcathode (ODC) technology. When compared to traditional chlorine processes, ODC technology uses around a quarter less energy. For their boundary-pushing work, the creators of this ODC technology were awarded the Covestro Science Medal.
Moving into the future, we plan to introduce this breakthrough production technology into our plants, including a new chlorine production plant we are building in Tarragona, Spain. Once complete, our plant in Tarragona will be the first industrial-scale plant based solely on this state-of-the-art technology. The use of ODC technology is expected to not only increase the plant's sustainability but also enhance the site's competitiveness. About a third of the cost of manufacturing chlorine is typically spent on energy, so the technology will make an important economic impact.
More information
Press release on ODC plant in Tarragona
Press release on Covestro Science Medal

"Most plastics are still made from crude oil. Covestro is working with its partners to use more and more CO₂ as a raw material – for the good of the environment."
Sustainable Production
Using Alternative Materials
Preserving natural resources is a top priority for us. That's why we're constantly working on improvinga the energy efficiency and environmental compatibility of materials. Our primary aim is to help establish sustainable alternatives to fossil fuels and ensure innovative materials are produced in an eco-friendly manner.
Our CO₂ technology is a groundbreaking first step on the long journey toward a circular economy in plastic production. And our experts have a lot of other good ideas: They are continuously investigating ways to replace fossil components with alternative resources.
A Closer Look at Our Alternatives
Cleaner production starts with the right raw materials. Our approach to reusing CO₂ as a raw material breaks new ground in the plastics industry. With our CO₂ technology, the crude oil normally required to manufacture polyurethane materials – for example for mattresses – can be replaced by CO₂. Behind this innovative process is years of intensive research by our team and our partners – and the courage to think beyond existing boundaries.

Soft foams for mattresses are the first area where CO₂ is being used as a raw material, but not the only one. CO₂ is now also being used in sport as a component in a new binding agent for athletic surfaces. We are also working with RWTH Aachen University to manufacture synthetic fibers using CO₂ – a project that is part of a platform technology that reached the finals for the German Future Prize and is now nearly ready for market.

At Covestro, we don't just optimize our manufacturing sites around the world. We supply our global customer base with solutions that help them make their own production processes more resource efficient and sustainable. One example of this principle is INSQIN®, our coating technology for high-quality polyurethane-based textiles. Avoiding all ecologically harmful solvents, INSQIN® enables our partners in the fashion industry to reduce their water consumption during textile processing by up to 95 percent and energy consumption by up to 50 percent.
More information
All about INSQIN® – for manufacturers, brand owners, and consumers
#InspiredBySustainability – sustainable solutions for consumers
Aniline is a crucial material in the chemical industry and is used as a base material for products such as pharmaceuticals, paints, and plastics. At Covestro, we use aniline for the production of MDI, a vital component of insulation foams.
Together with our partners, we have achieved a scientific breakthrough in the production of aniline: For the first time ever, aniline can be sourced from 100% organic materials. Until recently, aniline could only be derived from crude oil, but now, organic aniline allows manufacturers to improve their carbon footprint and fight climate change. Additionally, extending the available resource base helps manufacturers be less dependent on market fluctuations. The production of organic aniline does not compete with food production because the technology uses unrefined raw sugar, which is renewable and already available on an industrial scale from resources like feed corn, straw, and wood.
"Sustainability concerns society as a whole. That's why Covestro teams up with partners in various industries to achieve true environmental breakthroughs."
More Sustainability for Our Partners and Customers
Our dedication to sustainability doesn't end at our factory gates. We put great emphasis on sustainability throughout the entire life cycle of our products and technologies. This commitment begins with our ambitious supplier management, which ensures the way we conduct business with our suppliers is in line with our environmental, social, and ethical standards.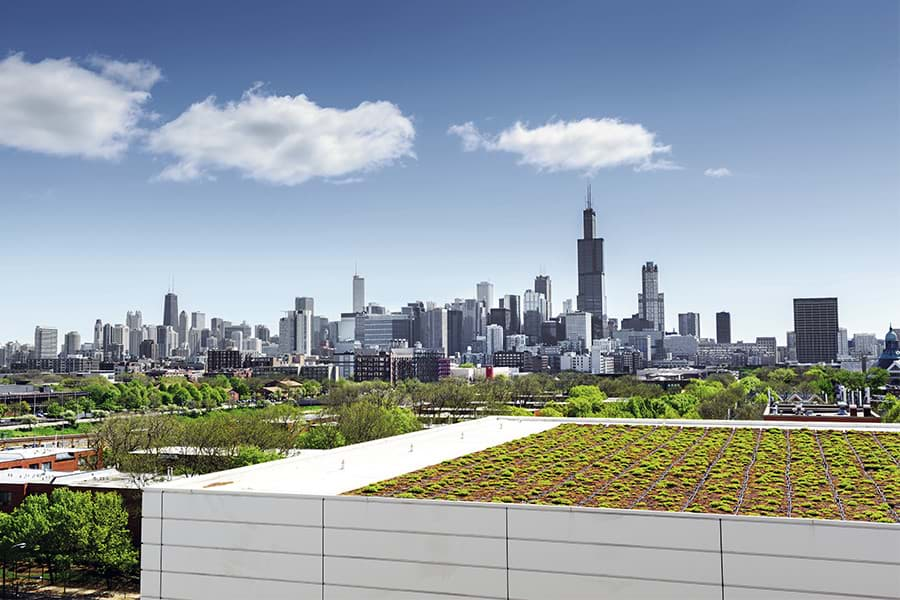 We also facilitate more sustainable processes for our customers and partners. We make supply management and further processing sustainable. And at the end of the day, it's our products that save resources and protect our environment in countless applications.

Stories that push boundaries
Follow the links below and learn more about our commitment to make the world a brighter place.