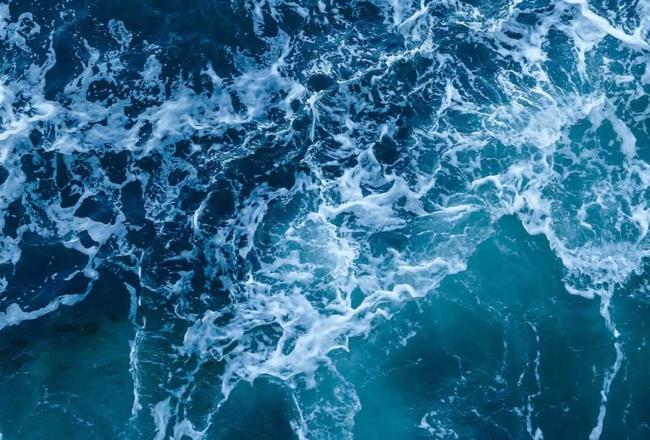 Addressing Plastic Pollution
We can all agree: Plastics have a very important place in our world. But plastic waste should have no place in our environment.
As a true believer in partnerships, co-creation and inclusive actions, Covestro agrees that plastic waste pollution has to be stopped as part of a globally concerted effort. We should all play our part with effective actions along the whole life cycle of plastic products, which need to take into consideration local and sector-specific pollution challenges and solutions.
At Covestro we work hard on our Vision to become fully circular and have set ourselves a sector-leading goal to make our production and processes climate neutral by 2035. We're committed to keep materials in the loop, which includes preventing plastic pollution.
With this in mind, we collaborate with our customers to co-design applications which will be more resource efficient, can be used and re-used for many years, while increasing the share of renewable feedstocks including waste.
To utilize waste feedstocks, we are developing new recycling technologies, supporting customers in embedding plastics with recycled content and building new waste-based supply chains, keeping material in use and out of the environment.
However, plastic waste pollution is a global challenge, which needs collective action. That's why we work with organisations like the Alliance to End Plastic Waste and welcome the mandate given to UN International Negotiation Committee to develop a global legally binding instrument to end plastic pollution.
"At Covestro we are convinced plastics are far too valuable to end up in the environment. All waste should be regarded as a resource." Dr. Markus Steilemann, CEO of Covestro
How we contribute to solution
We engage in diverse projects globally to co-develop a safe and sustainable circular economy, also contributing to preventing plastic pollution.
About the Alliance to End Plastic Waste
Click to read more
"Plastic in the environment is now ranking at the same level in terms of political and societal importance as issues like climate change and biodiversity loss." Jacob Duer, President and CEO – Alliance to End Plastic Waste
The Alliance is a global effort for a global problem, composed of world leaders across the plastics value chain – chemical and plastic manufacturers, consumer goods companies, retailers, converters and waste management companies.
The goal of the Alliance is to mobilise capital and use it to test and prove new ideas that can be scaled and replicated to address two issues of global importance – the leakage of plastic waste into the environment and supporting the transition to a circular economy for plastics. Replication on a large scale requires that such solutions are environmentally beneficial, technically viable, socially responsible, and economically reproducible, ideally investable.
Because there is no one single answer to the issue of plastic waste, AEPW inspires partnership and collaboration to tackle the waste problem from a variety of angles.
Making progress
At the end of 2022 the Alliance to End Plastic Waste has grown into a global organization supported by more than 70 members. It has funded more than 53 projects, which diverted and recycled over 70.000 tonnes of plastic waste, employing more than 4000 people. Find more information in the Progress Report 2022.