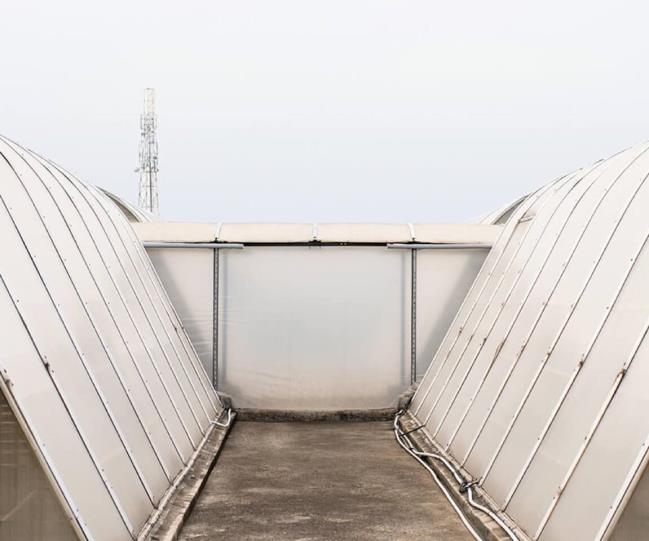 Using Solar Energy Correctly – Solar Drying for a Sustainable Economy
Although India is the world's second biggest producer of fruit and vegetables, much of what is grown ends up being thrown away. Why? Many of India's farmers produce more than they can sell. As a result, the harvest spoils because there is no way of refrigerating it – the equipment is too expensive for most farmers. In turn, this negatively impacts farmers' income.
What can be done about such an enormous waste of food? What has to happen to achieve sustainable agriculture? And what steps need to be taken to secure a stable income for India's farmers?
At Covestro, we're thinking about all these things. As a manufacturer of high-tech materials that are used in many areas of everyday life, we ask ourselves how we can lend a hand. Using our innovative and sustainable products, we strive to push the boundaries of what is possible and play our part in making the world a better place for us all.
Our contribution to UN Goals
We're working with our partners, small businesses, and the government to create new business opportunities for India's rural population and develop a more secure food supply. One of the ways we're doing this is through our solar dryer, a drying system that safely captures and concentrates the sun's heat to remove moisture from natural foods and prevent them from spoiling.
We aim to make a comprehensive, global contribution to achieving the 17 UN Sustainability Goals. To do this, we're combining innovation and growth with sustainable development.
Through our solar dryer, we're actively helping to achieve goals like #1 "End poverty in all its forms everywhere," #2 "End hunger," and #8 "Decent work and economic growth". To date, we have provided material for more than 1,200 small solar dryers in India alone as well as 200 greenhouse-sized dryers, and more than 80 refrigerators powered by solar energy.
Using solar drying to curb post-harvest loss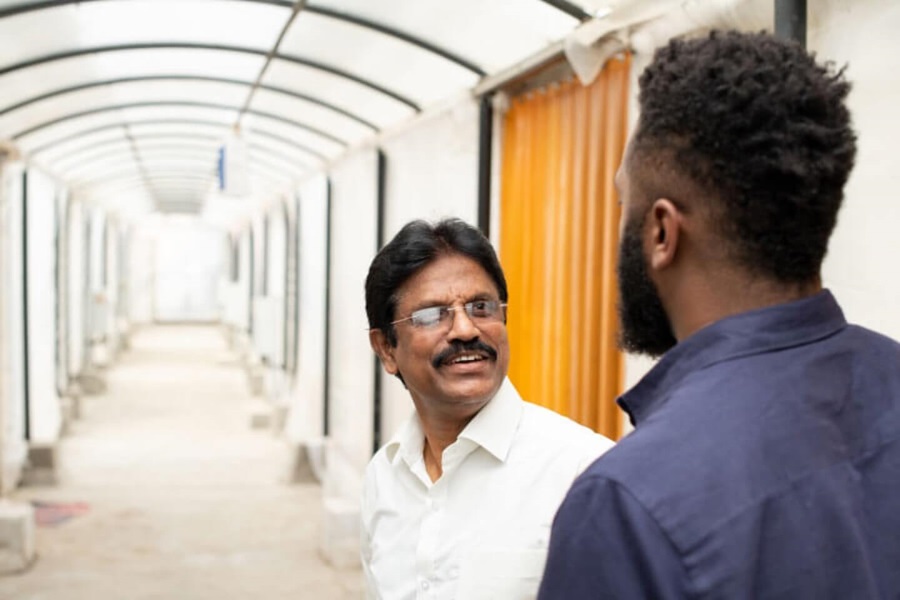 One example of solar dryers' positive impact can be seen with Dr. Renganathan, a physician and farmer in a rural region in southern India. When the owner of Om Sakthi organic farm first swapped his medical scrubs for a pitchfork, his goal was to supply people with healthy, organic products. After founding his farm business, Dr. Renganathan discovered firsthand the challenges facing Indian agriculture. The country's farmers have to battle heavy price fluctuations, losses due to overproduction, and strict aesthetic standards.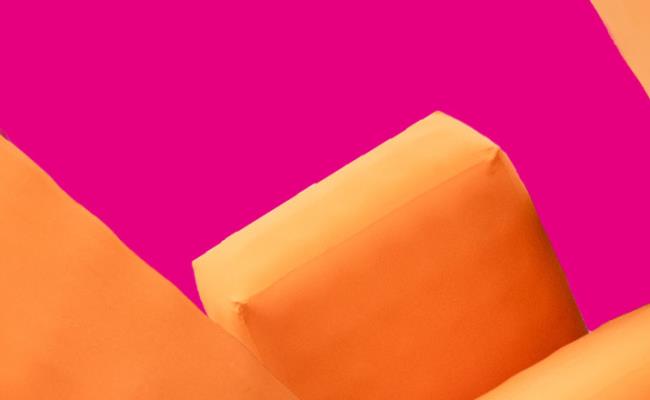 "Farming products don't come from a factory. They grow according to the laws of nature. So they aren't all the same in terms of color, size, and shape. But what counts is not a fruit's color, it is its nutritional value."
High-tech plastics driving sustainable agriculture
While looking for new ways to improve conditions for farmers in his region, Dr. Renganathan came across our solar drying systems made from polycarbonate materials. Today, six greenhouse-sized solar dryers are lined up on Dr. Renganathan's farm and used to dry locally grown products, making them last longer and be consistently sold at better prices.
The solar dryers are made of polycarbonate, a particularly durable, transparent, high-performance plastic made by Covestro. From broccoli and root vegetables to mushrooms and herbs, any kind of natural food can be dried in them.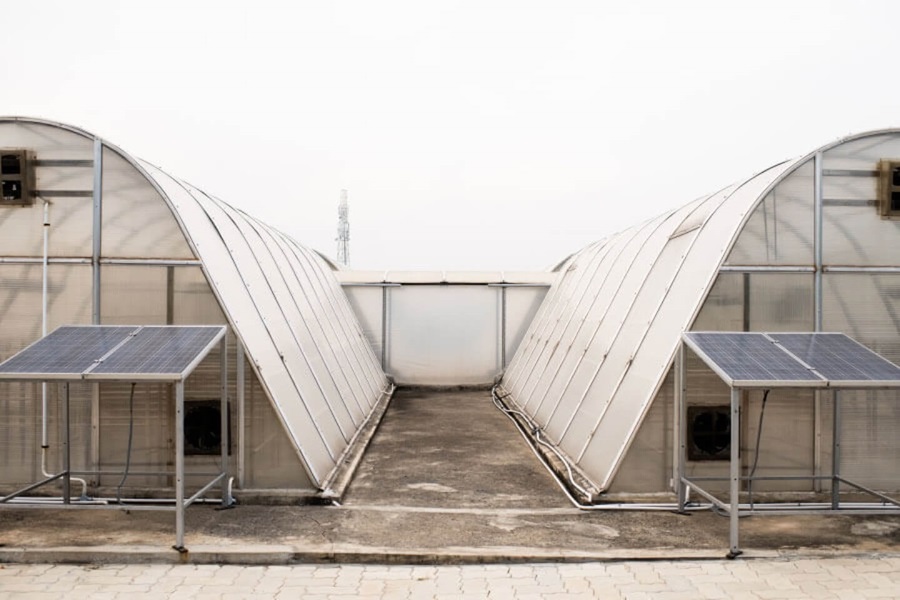 Today, Dr. Renganathan pays market price for the fruits and vegetables local farmers cannot sell. Using solar heat, the dryers enable Dr. Renganathan to remove moisture from this produce and transform the food waste into a dry mass that can then be used for fruit bars or chocolate.
The polycarbonate used in the dryers is also recyclable. After the recycling process, the polycarbonate plates are fed back into the production process in the form of granulate.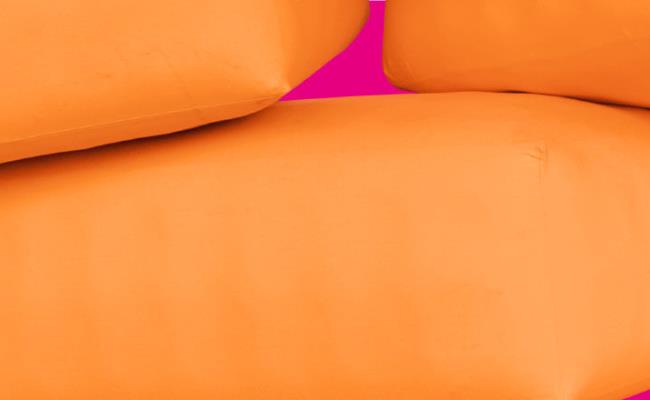 "Solar dryers allow us to maintain the quality of our foods and sustain our business too."
The drying process in a solar dryer
Our solar dryer is superior to directly drying produce in the sun in a number of ways. While the sun's UV rays destroy the nutrients in food, the polycarbonate plates used in our solar drying systems protect fruits and vegetables against UV rays and filter out UV light. Furthermore, the temperature inside the dryer is much higher than outside, and this additional heat accelerates the drying process.
In addition to maintaining high temperatures, solar dryers regulate humidity levels to efficiently diffuse moisture from products, allowing the drying process to be complete within just 36 hours.
This solar process is much more sustainable than a diesel- or petrol-powered one. That protects the environment. And what's more, solar power is a free resource, so there are no running costs for farmers.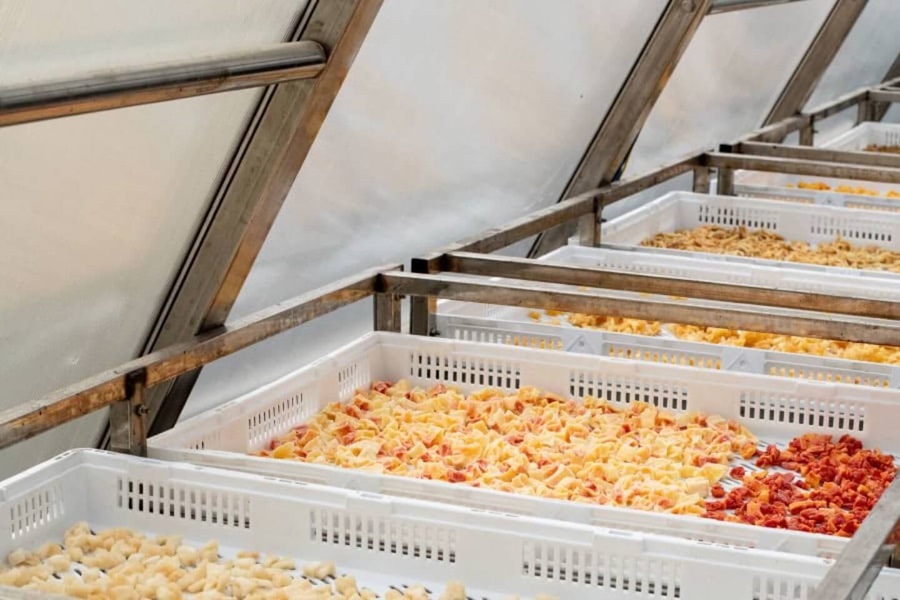 Dried fruit against hunger and poverty
Dr. Renganathan knows just how important farming is to India's economic and social fabric. He is convinced that the development of new technologies for agriculture – like our polycarbonate materials – will be key to developing a competitive, sustainable agricultural sector. By providing local farmers with his simple solar-powered drying systems, Dr. Renganathan is giving them the opportunity to participate in the creation of value, thereby combining profitable business with sustainability.
Thanks to the solar dryer, farmers can produce more fruit and vegetables at a profit. This creates more employment, which counteracts poverty and hunger.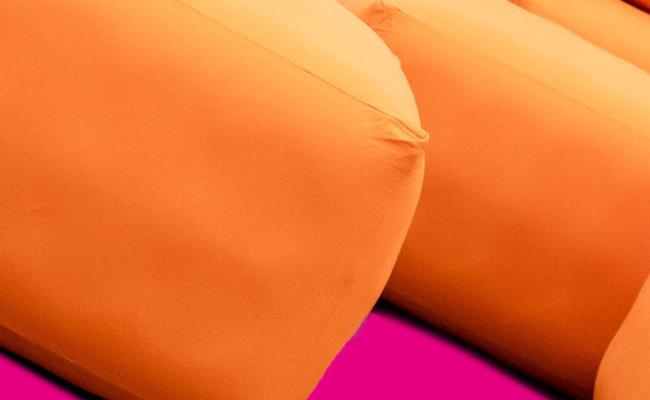 "Every business needs innovation to grow, but that innovation shouldn't damage the environment or society."
Profit-oriented business and sustainability
Solar dryers can play an enormous role in the agricultural market and improve the current situation of farmers. Sixty percent of India's non-urban population depend on agricultural work. Because India is so heavily dependent on farming, agriculture needs to be developed in order to develop the country. "The solar dryer will help our society develop by improving the income of farmers but without harming the air, water, or soil," explains Dr. Renganathan.
Dr. Renganathan is now offering his region much more than just top-quality fruit and vegetables. With his new solar-powered drying system, he is helping people achieve a better quality of life. And he is able to show farmers in his home region new, environmentally compatible ways of doing business.