Covestro x Team Sonnenwagen
Europe's fastest solar car
Covestro supports Team Sonnenwagen as its main sponsor. The solar cars built by students from RWTH and Aachen University of Applied Sciences contain innovative materials developed by Covestro. In this way, we are helping to make solar cars not only faster, but also more efficient.
Students at RWTH and Aachen University of Applied Sciences have been working on the development of solar-powered electric vehicles since the association was founded in 2015. With components made of polycarbonate, among other materials, Covestro supports the goal of sustainable innovations in the electromobility sector. Switching from fossil fuels to renewable energy, is what drives the solar car team. In addition to their studies, the students spend a large part of their free time working on the development of the solar cars to achieve this goal.

In recent years, Team Sonnenwagen has successfully completed various solar car races with their vehicles – the Covestro Photon and the Covestro Sonnenwagen. In the summer of 2022, the team became European champion with the Covestro Photon at the European Solar Challenge (iESC), a 24-hour race on the former Formula 1 track in Zolder, Belgium. Shortly afterwards, Team Sonnenwagen followed up its success by winning the Italian Solar Challenge 2022 in Imola, Italy, with the three-wheel Photon catamaran.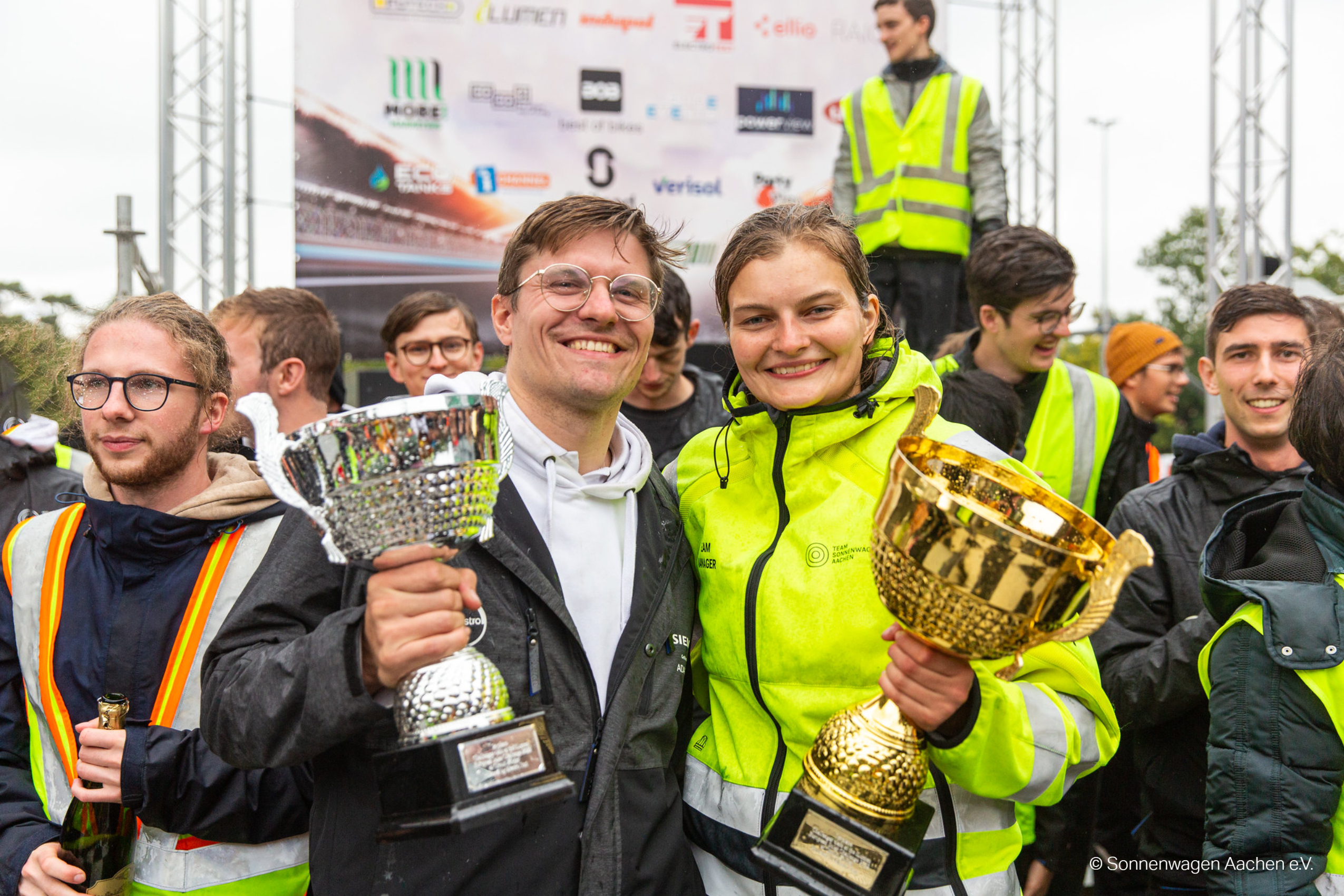 However, the team has no intention of sitting back and relaxing. The students are already working on the new model, which will compete in the Bridgestone World Solar Challenge in Australia in the fall of 2023. At a collaborative workshop, new ideas are discussed on how the next solar car model can be improved even further and made more sustainable using Covestro products. It will be presented for the first time at a rollout in summer 2023.