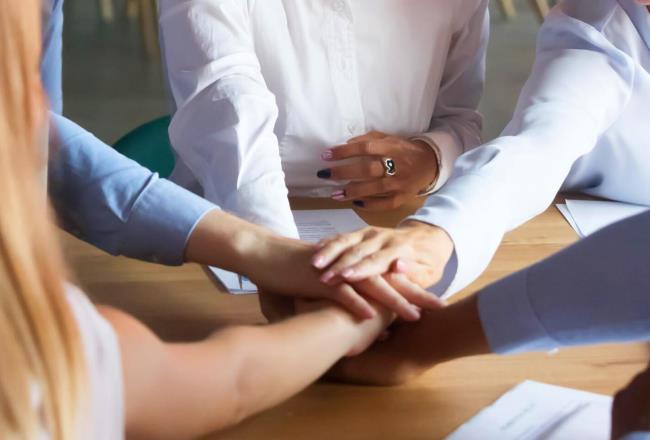 We are different, together – Become #1ofUs

Our formula for success: Our people

At Covestro, we're not all the same. And that's our greatest strength. We draw on the differences in who we are, what we've experienced and how we think. Here, your unique point of view will be celebrated. Because we know diversity helps us push boundaries – and create fresh ideas that make the world a brighter place.
We strive to build, engage and develop a strong, diverse workforce. As an equal opportunity employer, we are taking meaningful actions for more representation across every part of our organization. Our areas of focus include gender, age, race & ethnicity, LGBTQ+, individuals with disabilities, cross-cultural diversity and many more. There are many ways you'll experience diversity, equity and inclusion at Covestro.
We are working to establish an equitable, supportive environment and culture. From inclusive workspace concepts to flexible working hours, we offer a range of opportunities that enable our people to balance their professional interests with their diverse lifestyles, going well beyond legal requirements in many countries. Here, you'll be given the individual support you need to advance and thrive.
Our commitment to diversity, equity and inclusion extends beyond our own walls and into our communities. We believe we have a responsibility to operate an inclusive business and do so through participating in a large range of initiatives, such as providing housing for refugees. Globally, we are involved in many diverse community engagement and partnership efforts. Furthermore, we prioritize supplier diversity.
Our worldwide Employee Resource Groups (ERGs) are key partners in helping Covestro grow Diversity, Equity & Inclusion efforts. We strive to create a workplace where all employees are seen, welcomed, valued, supported and feel that they belong. Our many worldwide Employee Resource Groups and clubs promote interdisciplinary teamwork and build inclusion. Our ERGs are employee driven and open to everyone. ERGs have been created around a variety of diversity variables including gender, race and ethnicity, LGBTQ+, veterans, working parents, young professionals and many more. Additionally, we partner with external organizations to support diverse communities and promote equity. The thing I enjoy most about working at Covestro is the constructive, collaborative work environment! We're about forward progress...together!
Diversity, Equity, Inclusion: In our DNA
Our commitment to creating an environment where every great idea can be heard and everybody belongs is the basis for our values – curious, courageous and colorful. Our curiosity comes from exposure to new ideas. Our courage is based on a willingness to accept alternative views. And our color is the vibrancy of our colleagues working together to create inspiring solutions.
It is OK to be different, be proud of it! Be courageous and embrace the beauty of diversity.
Where we stand today
Covestro is becoming a better reflection of the world we live in. We have m ade progress towards becoming a more diverse and inclusive company. Our Diversity & Inclusion report reviews our activities and explores how future strategies work to increase representation worldwide. There is only one way we can meet future challenges – with a broad range of experience and a diverse team of employees.