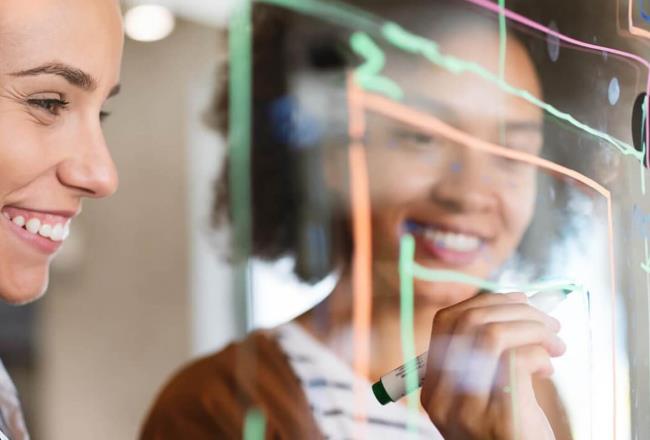 Joint Solutions – Collaboration in the Circular Economy
Shifting to a global Circular Economy is a large-scale project that can only be achieved through collaboration. Society, businesses, and governments will have to cooperate across borders and continents. Different industry sectors must join forces, and within these sectors, individual players will have to work together find and implement practical new solutions. With its Circular Economy program, Covestro strives to play a part in enabling the collaboration that will drive global sustainability forward.
The world is only 8.6% circular, according to the Circularity Gap Report. That must and can change: More intensive collaboration among key players helps to develop solutions to complex challenges, achieve economies of scale and remove barriers that impede progress toward the circular economy. Industrial companies can thus drive the next wave of innovation. A Circular Economy could create 6 million jobs worldwide by 2030.
Covestro wants to cooperate with as many players as possible in all areas of value creation to find the best solutions for the circular economy. Industrial alliances can create new innovation spaces and launch lighthouse projects to lead to new business opportunities. New value creation paths are possible, as well as new business relationships beyond the existing B2B businesses.
Jointly for more transparency
In order to advance recycling and the circular economy, it is necessary to know exactly what raw materials are in used products and where they come from. To do this, it is essential to increase transparency in the supply chains. To this end, Covestro has teamed up with Circularise and Domo Chemicals to develop a blockchain solution for the industry to trace plastics and their components. This can also be used to determine sustainability metrics such as the CO₂ footprint or water savings.
This approach supports car manufacturers, for example, in recycling end-of-life vehicles and designing the next generations of vehicles. Sports car manufacturer Porsche already uses the digital solution to learn more about the parts and materials it uses in its production processes.
Jointly for new value cycles
Covestro is driving forward the convergence of the chemical sector and the recycling industry. To this end, we are planning a cooperation in Germany with the environmental services provider Interseroh, which belongs to the Alba Group. The goal is to expand the innovative recycling of plastic waste.
Jointly against plastic waste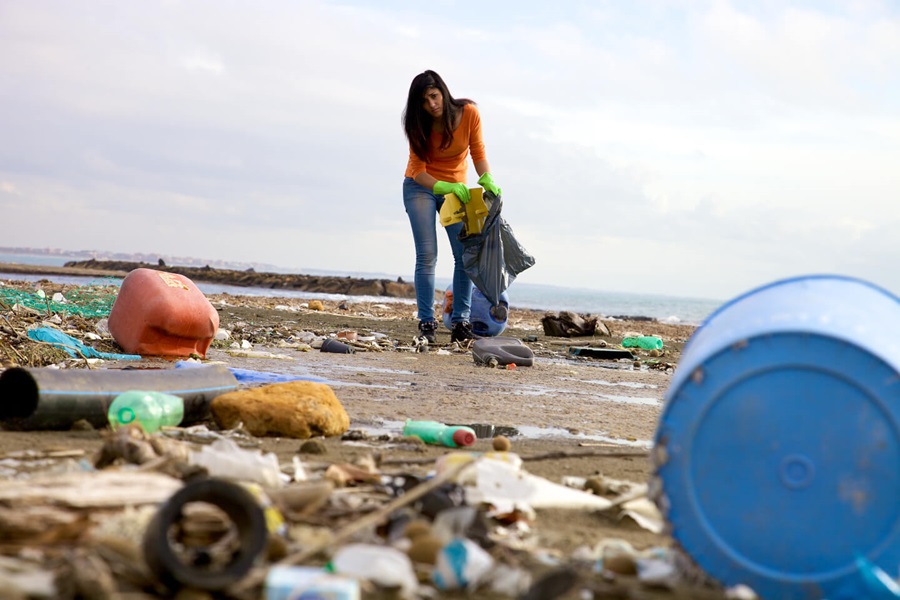 Covestro is also focusing on cooperative ventures to stop the influx of plastic waste into rivers and oceans. This is essentially the result of inadequate waste management. Countries in Africa and Asia in particular must be put in a position to put a stop to this development.
In the fight against marine litter, Covestro is particularly involved in the Alliance to End Plastic Waste, a global network of companies active since the beginning of 2019. The initiative has four focus areas: Introducing and developing circular economy infrastructures, driving innovative technologies and solutions, informing and empowering nations and citizens, and cleaning up the environment of plastic waste.
We have also been working closely for years with Plastics Europe, the association of plastics producers in Germany. Among other things, we learn from each other in chemical recycling.
What is clear, however, is that plastic per se is not the problem and, accordingly, should not be banned. On the contrary, high-quality plastics are a problem solver and are urgently needed - for renewable energies, new forms of mobility and sustainable construction, for example. And at the end of their useful life, plastic products do not belong in the trash, but must be viewed and used much more as a valuable resource.