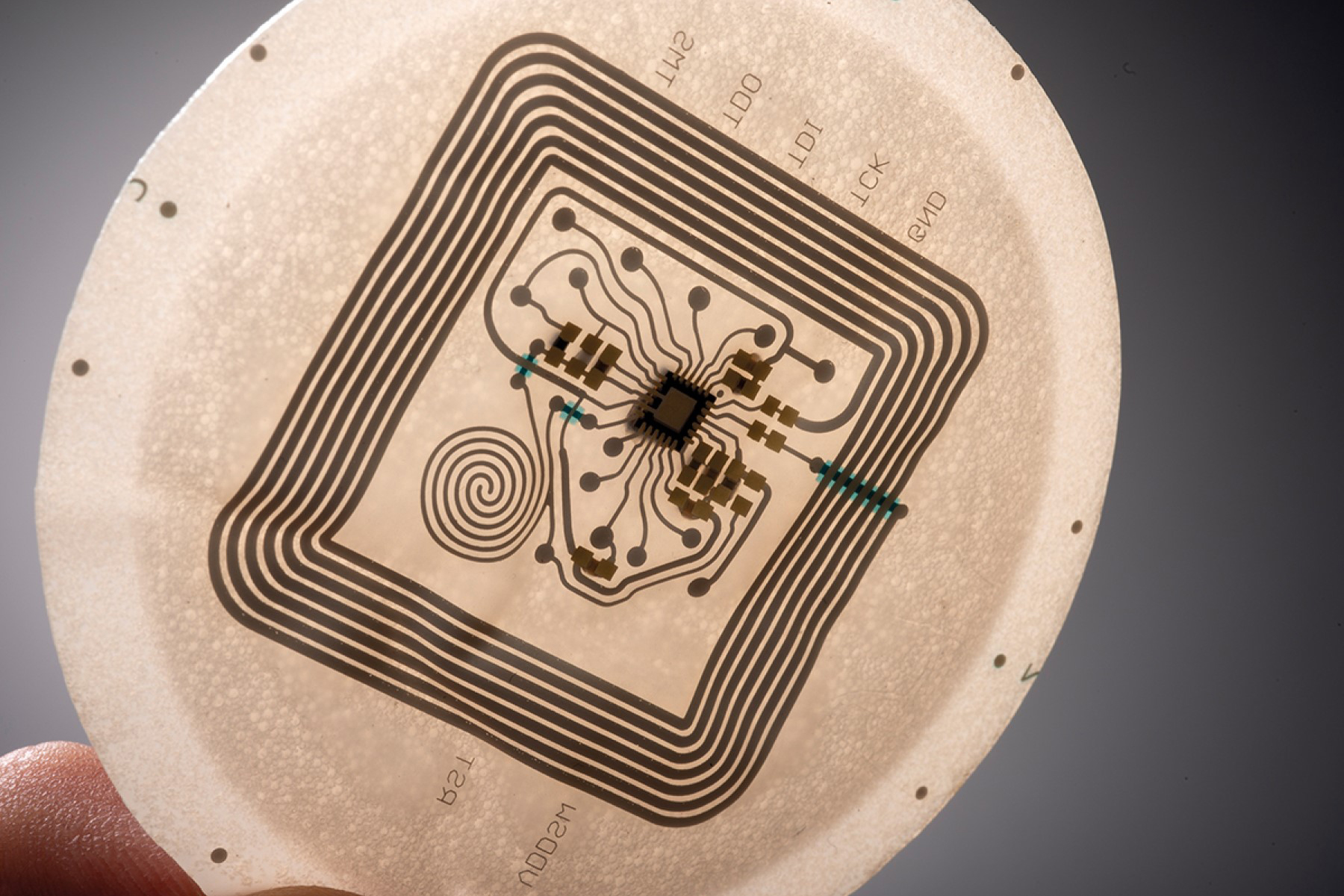 Pittsburgh, June 10, 2019 — High-quality materials from Covestro have been used by healthcare devices and equipment manufacturers for decades. As manufacturers strive to break new ground, they continue to rely on the company's thermoplastic polyurethane films and polyurethane-based adhesives and foams.
At Medical Design & Manufacturing (MD&M) East, June 11-13, in New York City, Covestro will highlight its polyurethane raw materials for the healthcare industry at booth #928. Covestro will showcase its Baymedix® portfolio for skin-friendly adhesives, absorbent foams and waterborne coatings; and Dureflex® and Platilon® product portfolios for medical films.
Covestro will highlight new grades of Platilon® thermoplastic polyurethane (TPU) films. These grades of Platilon® TPU film are suitable for use as an "e-textile" with embedded electronics for medical wearables. Visitors to the booth will see prototypes of embedded circuits in Baymedix® and Platilon® materials as well as a real-world application featuring Platilon® TPU film utilized in a heart rate sensor.
The new Platilon® TPU film grades offer the following benefits:
High mechanical strength
Excellent conductive ink printability
A low melting layer enables lamination on the textile with low damage to the conductive material
High stretch ability
Biocompatible, medical grade version available

Covestro will also highlight several polyurethane materials in its healthcare portfolio. These include:
Dureflex® and Platilon® TPU film grades designed for medical wearables and applications in touch with skin, such as blood pressure cuffs and wound dressings. These materials provide high flexibility, mechanical robustness, breathability and durability.
Baymedix® textile coatings for a variety of applications including skin-friendly adhesives, absorbent foams and waterborne coatings for stretchable and resistant backings as well as seamless films for dipping applications. Baymedix® materials offer excellent mechanical properties, breathability, good haptics and adjustable adhesive strength.
Baymedix® and Platilon® materials that can be combined efficiently to create advanced wound care dressings and healthcare wearables from just three components by direct coating an adhesive or foam onto film. Wound dressings made from Covestro materials are breathable, exhibit a high absorption capacity and outstanding retention. New multilayer Platilon® TPU film grades allow for a wide range of design options in advanced wound care including surface texture, color, breathability, adhesive anchorage, printability, and high productivity during the coating process. Covestro will showcase at the booth a conceptual dressing design for pressure ulcer prevention featuring Baymedix® and Platilon® materials to address pressure-, friction- and shear-reduction combined with moisture management.

MD&M East attendees are invited to visit the Covestro booth (#928) to learn more about the company's material offerings and expertise for healthcare applications.
About Covestro LLC:
Covestro LLC is one of the leading producers of high-performance polymers in North America and is part of the global Covestro business, which is among the world's largest polymer companies with 2018 sales of EUR 14.6 billion. Business activities are focused on the manufacture of high-tech polymer materials and the development of innovative solutions for products used in many areas of daily life. The main segments served are the automotive, construction, wood processing and furniture, electrical and electronics, and healthcare industries. Other sectors include sports and leisure, cosmetics and the chemical industry itself. Covestro has 30 production sites worldwide and employed approximately 16,800 people at the end of 2018.
Find more information at www.covestro.us, https://solutions.covestro.com/en/materials/coatings and https://solutions.covestro.com/en/materials/films.
Covestro Contact:
Olivia Saccameno, Phone: +1 412 413 2203
Olivia.Saccameno@covestro.com
Baymedix®, Dureflex® and Platilon® are registered trademarks of Covestro Group.
# # #
This news release may contain forward-looking statements based on current assumptions and forecasts made by Covestro AG. Various known and unknown risks, uncertainties and other factors could lead to material differences between the actual future results, financial situation, development or performance of the company and the estimates given here. These factors include those discussed in Covestro's public reports which are available at www.covestro.com. The company assumes no liability whatsoever to update these forward-looking statements or to conform them to future events or developments.
Editor's Note: Follow news from Covestro on Twitter:
www.twitter.com/CovestroUS