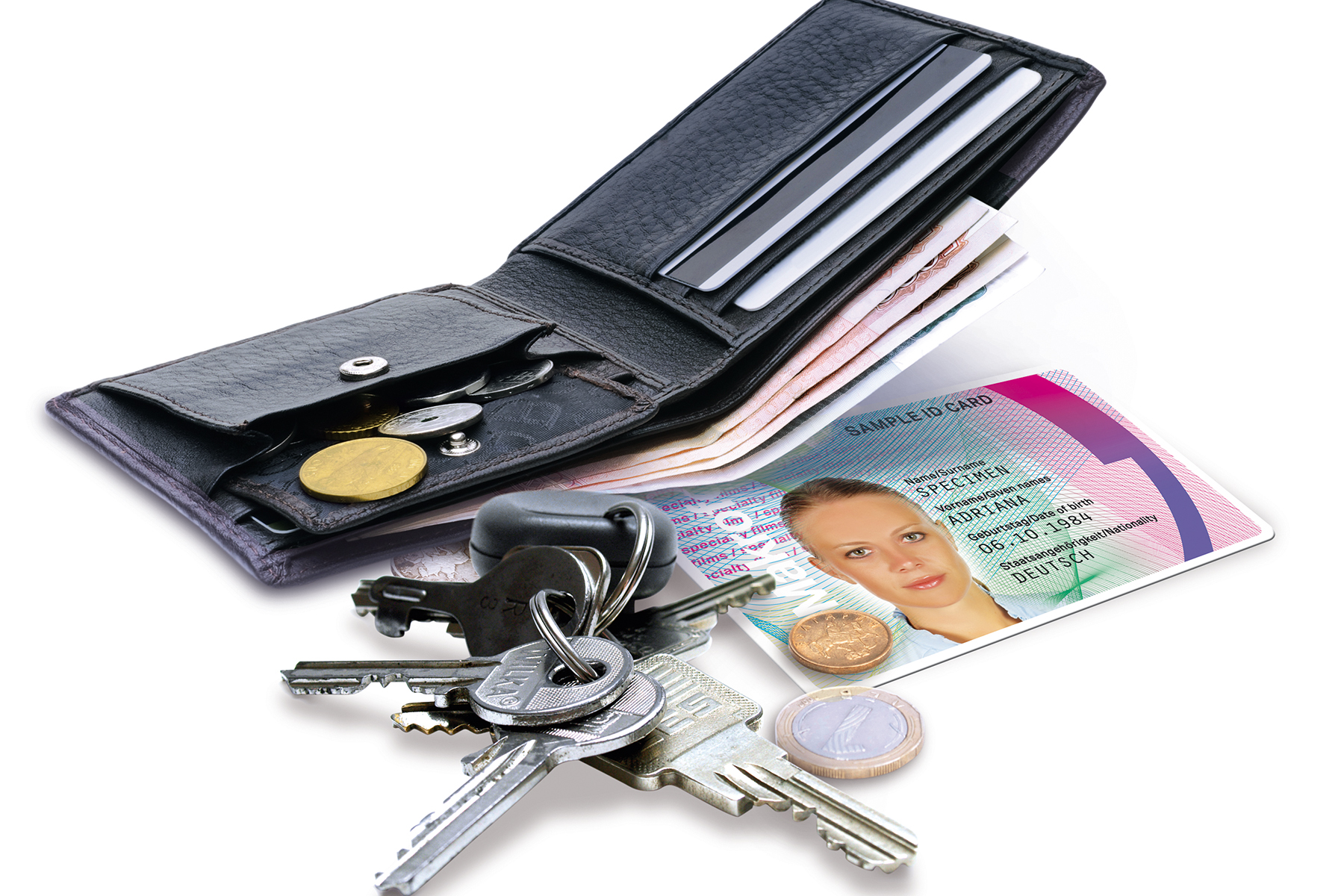 Pittsburgh, February 6, 2019 — Security is a top priority for identification (ID) documents, such as national identity cards, driver's licenses and passports. However, low cost materials and decentralized personalization can make fraudulent attacks easier to commit. With this in mind, security printing firms and card manufacturers are turning to polycarbonate – a highly durable material with unique physical properties enabling new applications against counterfeit attempts. In fact, several U.S. states and Canadian provinces have already adopted polycarbonate-based driver's licenses.
To meet the growing demand for polycarbonate materials in secure ID applications, Covestro offers a broad portfolio of Makrofol® ID polycarbonate films for a variety of anti-counterfeiting needs. These materials provide the durability required for secure ID features. Polycarbonate is laminated at a high temperature and pressure to create an inseparable bond, making the document virtually impenetrable. Access to the security features and personalized data embedded in the card is not possible without causing noticeable damage, therefore providing superior protection against copying and forgery.
Also, clear window technology presents an additional security feature against counterfeiting attempts. Covestro developed a very thin film with extremely high opacity that is particularly suitable for the seamless integration of clear window applications.
Strengthened security for federal credentials
Covestro is a supplier to the U.S. Government Publishing Office (GPO), which utilizes Makrofol® ID films for a variety of ID applications.
"Polycarbonate materials are a key manufacturing component in helping to strengthen the security of the nation's secure federal credentials. GPO looks forward to continuing our relationship with Covestro as we move forward in the production process of these important identity credentials, such as border crossing documents and secure smart cards," said Steve LeBlanc, managing director of security and intelligent documents, U.S. Government Publishing Office.
"Secure IDs manufactured with our specially formulated polycarbonate films are among the most counterfeit-resistant documents available due to the inherent quality of the polycarbonate and the security features that can be integrated," said Frank Mannarino, business development specialist, Covestro LLC.
Material benefits enable secure features
Makrofol® ID polycarbonate films are manufactured as a white core film, as a transparent film and as a transparent laser-optimized overlay film. These materials are highly durable and outlast other card materials that have been traditionally used in the market.
According to Thorsten Dreier, global head, Specialty Films, Covestro, polycarbonate films are already used for government issued security documents and identity cards in more than 30 countries. "Covestro is recognized by the high- security printing industry as an innovation and technology leader, and continues to advance materials technology that enables the most-secure features," said Dreier.
Makrofol® ID polycarbonate films provide a variety of additional benefits for identity documents, including:
Excellent clarity of the transparent grades for windows
High-contrast laser engraving receptivity
High durability and long service life

About Covestro LLC:
Covestro LLC is one of the leading producers of high-performance polymers in North America and is part of the global Covestro business, which is among the world's largest polymer companies with 2017 sales of EUR 14.1 billion. Business activities are focused on the manufacture of high-tech polymer materials and the development of innovative solutions for products used in many areas of daily life. The main segments served are the automotive, construction, wood processing and furniture, electrical and electronics and healthcare industries. Other sectors include sports and leisure, cosmetics and the chemical industry itself. Covestro has 30 production sites worldwide and employed approximately 16,200 people at the end of 2017.
Find more information at www.covestro.us or www.films.covestro.com.

About U.S. Government Publishing Office:
GPO is the Federal Government's official, digital, secure resource for producing, procuring, cataloging, indexing, authenticating, disseminating, and preserving the official information products of the U.S. Government. The GPO is responsible for the production and distribution of information products and services for all three branches of the Federal Government, including U.S. passports for the Department of State as well as the official publications of Congress, the White House, and other Federal agencies in digital and print formats. GPO provides for permanent public access to Federal Government information at no charge through www.govinfo.gov, partnerships with approximately 1,150 libraries nationwide participating in the Federal Depository Library Program, and our secure online bookstore. For more information, please visit www.gpo.gov.
Covestro Contact:
Olivia Saccameno, Phone: +1 412 413 2203
Olivia.Saccameno@covestro.com
Makrofol® is a registered trademark of the Covestro group.
# # #
This news release may contain forward-looking statements based on current assumptions and forecasts made by Covestro AG. Various known and unknown risks, uncertainties and other factors could lead to material differences between the actual future results, financial situation, development or performance of the company and the estimates given here. These factors include those discussed in Covestro's public reports which are available at www.covestro.com. The company assumes no liability whatsoever to update these forward-looking statements or to conform them to future events or developments.
Editor's Note: Follow news from Covestro on Twitter:
www.twitter.com/covestro