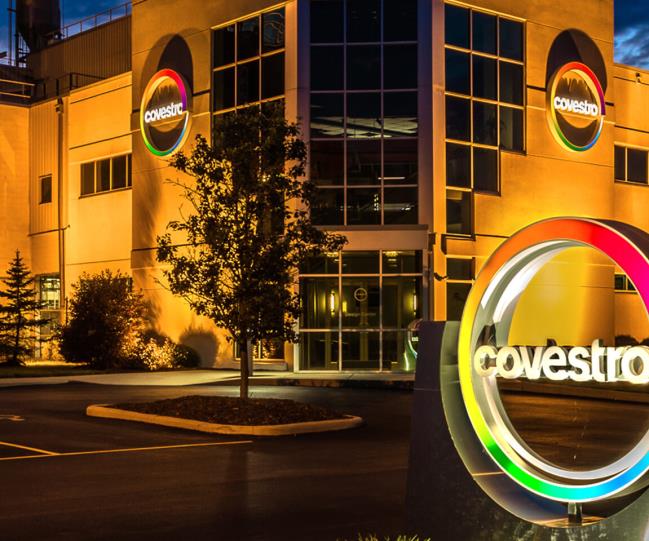 Our numbers speak for themselves

Covestro U.S. in facts and figures

Every day we are working on the formula for creating a successful working environment. To make this formula more tangible and give you a better idea of Covestro and how we work, take a look at facts and figures that highlight our sites in the U.S.
Imagining the future
At our 13 sites across the United States, we're imagining future opportunities and challenges, and then developing the materials, systems and technologies needed to prepare for them. Together with our 2,680 employees we have earned a solid reputation for leadership and innovation in the world of advanced materials.
Sustainability is central to our business. Covestro is committed to reducing the environmental impact of our products and operations – as well as the impact of downstream customers – through life-cycle analysis, innovation, outreach and excellence in corporate management.
Working together – across the United States
Covestro LLC maintains research, manufacturing, sales, support and administrative operations throughout the United States with the legislative affairs office being located in the nation's capital.
Our headquarters in Pittsburgh, Pennsylvania is home to the region's premier technical center, where many of the company's innovative materials are formulated and tested for use in a variety of product applications.
In Baytown, Texas you can find Covestro's largest manufacturing site in North America. The world-scale production plant is based on the latest, most cost efficient and ecologically compatible technologies.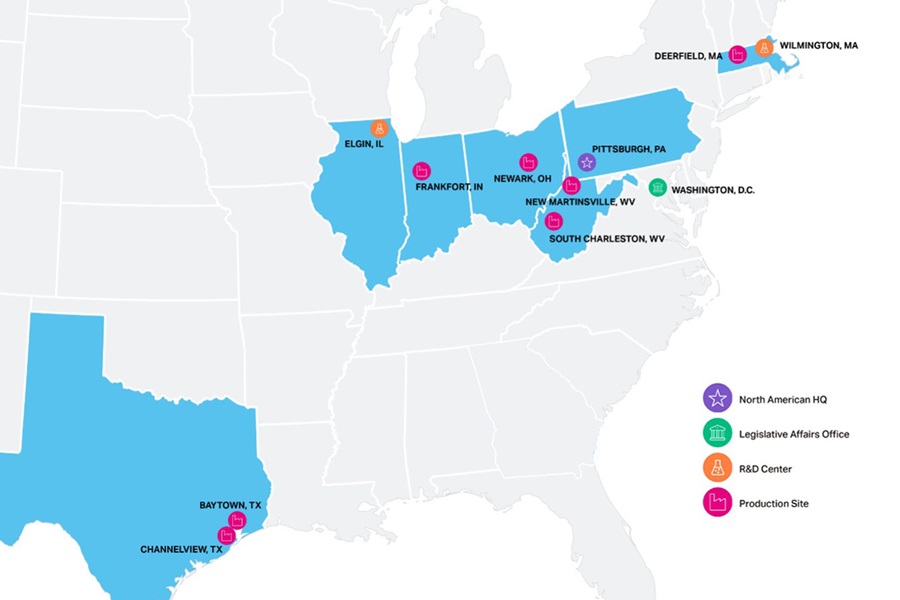 We strive to offer a total rewards package to meet our employees' needs. That's why we have implemented comprehensive Healthcare & Welfare programs and a 401(k) Retirement Savings Program with company matching and retirement contributions. We also support you, when you start a family with supplemental parental leave, offer an Employee Stock Purchase Program and a competitive Compensation Package including an annual short-term incentive plan. Our Employee Rewards and Recognition Programs including the Individual Performance Awards acknowledge outstanding work of our employees in their respective field of expertise.
Other benefits and rewards include:
Paid Time Off & Holiday Observance
Employee Referral Program
Tuition Assistance
Student Loan Debt Relief Program
Adoption assistance
We are committed to creating and maintaining a fair working environment, which includes a commitment to ensuring pay equity. We regularly review and analyze pay equity as part of our day-to-day compensation-related activities.
We see ourselves not only as an employer, but also want to enable our employees to create an optimal balance for themselves. Together, we develop working conditions that are flexible and work with your individual needs, such as:
Non-traditional and flexible work hours
Home office
Wellness Programs with financial incentives
Emergency Back-up Care Program for Children and Elderly Family members
Volunteer Days Off
Employee Assistance Program (EAP)