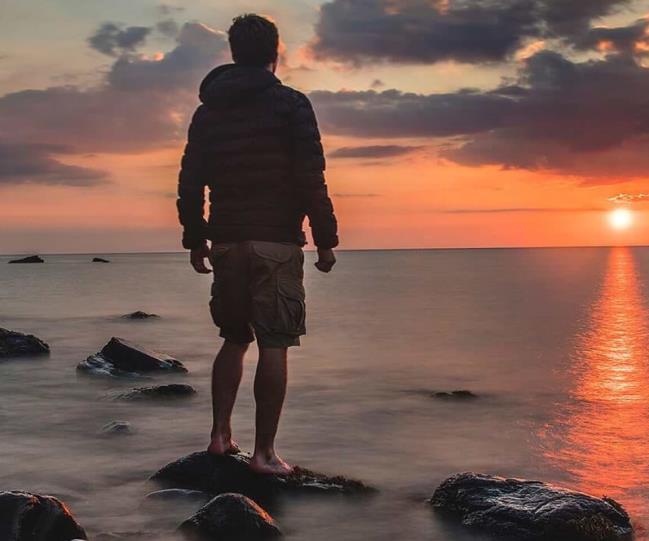 Our social engagement
Taking on responsibility
As a global enterprise, we live up to our social responsibility as we recognize and fully support the importance of contributing back to society. We demonstrate responsibility for our decisions and our actions, for our products and services, towards our customers and investors, and towards the environment and the society in which we live. Covestro views itself as part of society and public life thus making social engagement a matter of importance for us. Our particular focus points can be broadly defined into three sectors: "Education & Science", "Employee Engagement" and "Community Engagement".
We are using our social engagement to contribute to sustainable development. As one of the leading global suppliers of high-tech polymer materials and applications solutions, Covestro uses its position to work with different organizations in numerous regions in the world to advance projects for protecting the environment and improving the welfare of society. To achieve this, a central unit in the company supports Group-wide efforts to plan and implement cooperative efforts with partners and award donations.
We are involved in these areas. Please find here some examples of our social engagement:
Greenlight for Girls (g4g)
Covestro is committed to introducing young people -especially girls- to the world of science, technology, engineering and math (STEM). Since 2015, we have been in a partnership with the global non-profit organization Greenlight for Girls (g4g) to help introduce young girls aged mainly between 11 and 15 to STEM studies and careers. We have hosted 61 events in nine countries, across four continents, around 11,000 girls are estimated to have benefited from this initiative. For example, during an event in Birmingham, the invited girls decorated their own lab coats, made polymer 'worms', made a necklace from their own DNA, etc. While in Brussels, 300 girls from different schools participated in workshops, which taught them to make slime and produce polyurethane cupcakes.
STEM scholarship for girls in India
With the intent of liberating women from low income communities through the pursuit of professional education, Covestro partnered with the organization Katalyst to offer scholarships to 25 girls for 4 years. Primary objectives of the program are to encourage and empower talented girls to take on roles of leadership and innovation and participate in the process of community building to enhance employability of the girl students.
Katalyst achieves this objective through a blend of unique development interventions, including our 600 hour proprietary and scientifically researched curriculum. Over their four years in the program, they provide one-to-one mentorship, access to best in class technology, assistance with internships, and world class industry exposure and corporate interactions.
The program seeks upfront commitment for 4 years as a reflection of its own commitment to the young women participants. Katalyst works closely with a network of training partners to deliver the curriculum.
Annual science day in Belgium
For more than five years now, Covestro Belgium takes advantage of the annual science day to introduce people to the world of polyurethane by educating them on polyurethanes. For example, they learn that mattresses are produced out of polyurethane foams, and houses are kept warm with the use of polyurethane insulation boards. Children are taught how to make colorful polyurethane cupcakes, while their parents are educated on their everyday usage of polyurethane products and other Covestro innovations.
MagicMaterial initiative in Taiwan
In Taiwan, Covestro is involved in the field of early learning with its MagicMaterial initiative targeting early scientific education for children and using science as a method to deliver D&I values. Using experiments and games suitable for children, around 200 schoolchildren from the 'Taichung Special Education School', 'Taipei School For The Hearing Impaired' and the 'National University of Tainan's Affiliated Hearing Impaired School' gained insight into the world of science. Following the establishment of the Science Club in Taichung in 2018, Covestro will establish two other "Covestro MagicMaterial School Science Clubs" in the hearing-impaired schools in Tainan and Taipei by 2021. In addition, we created a "Covestro MagicMaterial School Online lab", which targets children that are aged six to twelve.
Covestro science lab in Germany
In Germany, Covestro runs the Covestro Science Lab. There, schoolchildren and students learn the step-by-step process for creating a product from plastic and how a modern company operates.
Enactus network in Germany
By supporting students in developing sustainable projects and businesses around the globe, the network Enactus engages the next generation of entrepreneurial leaders to use innovation and business principles to improve the world. Covestro financially supports Enactus, acts as a business advisor and brings in its experience and guides Enactus teams along their journey.
Deutschlandstipendium in Germany
The Deutschlandstipendium (German scholarship) supports highly talented students at all participating universities in Germany. The scholarship is awarded without consideration of personal or parent income and one's nationality is not material to award either. Modelled after the principle of public-private partnership, businesses, foundations or private individuals sponsor young talent with a pledge of 150 € per month. The Federal Government matches this amount with another 150 €. In addition young professionals accompany scholarship holders and provide valuable insights into a global company.
Design innovation in plastics competition in UK
In the United Kingdom, Covestro supports the "Design Innovation in Plastics" competition where design students can enter their plastics-based products. It is the oldest plastics design competition for students in Europe and has already produced plenty of good ideas and given young academics a foothold in the plastics industry.
Support young people in vulnerable communities in Brazil
Since 2018, Covestro has donated to and supported the projects of AREA21 – a network of labs created to develop 21st century competencies in new technologies. They afford young people who are in vulnerable communities and are aged 14-17, the chance to learn about new technologies. In addition to Covestro's donations to the project, a group of our employees volunteer to review the students' projects.
As part of its social engagement, Covestro promotes its employees' voluntary projects and activities throughout the world.
Global: World Environmental Day
To celebrate the yearly World Environment Day, Covestro colleagues all over the world come together to promote best practices related to Sustainability. For example, they plant new trees in places like Antwerp, Sao Paulo or Bratislava. Other activities contain for example, waste collection at river sides, beaches or forests. These practices are aimed at promoting sustainability and preserving our planet.
USA
The Covid-19 pandemic did not stand in the way of our employee engagement in the USA, rather it left our colleagues searching for more ways to help out. In 2020, Covestro employees donated more than $16,000 to the United Way and local food banks. Covestro LLC provided in-kind and monetary aids to support local communities, as the Covid-19 Pandemic continued to impact the United States. A donation of up to $67,500 was made to local foodbanks in Covestro's site communities. Other relief material such as hand sanitizers, N95 masks were donated to local responders and public service organizations. In addition, Covestro donated protective eyewear, 3D-printed surgical mask straps, pillows and thermometers in support of health workers in affected countries.
At the company's locations in the USA, a team of volunteers from South Charleston site in West Virginia built their 17th house in 2020 for the aid organization's – "Habitat for Humanity" [Link to: https://www.habitat.org/emea] Raise the Roof project. Since 2003, Covestro employees have donated 7,500 hours worth of voluntary work for "Habitat for Humanity", in particular for the "Raise the Roof" project where new homes for low-income families were constructed – this is in addition to significant financial support given. This project has given families including children roofs over their heads.
Germany
Covestro gave employees several days off to help with relief during the flooding catastrophe in Germany in 2021. Furthermore, Covestro supported with donating materials and amounts in the mid-six-digit euros. We also partnered with virtual donation site betterplace.org, which coordinates and supports donation drives across Germany. Covestro employees all over the globe were given the opportunity to donate to selected organizations using the intranet, with the company matching each donation up to a total sum of €175,000.
As a global enterprise we feel responsible to support the communities in the vicinity of our sites.
Sport, culture and refugee help in Germany
Covestro promotes sporting and cultural activities in the local communities where it is based. Together with Wuppermann Bildungswerk Leverkusen, the company also offers training courses for refugees so that they can potentially begin an apprenticeship with us. We have also built a prefab house made from our materials in a refugee home in Bergisch Gladbach in cooperation with French prefab house manufacturer Logelis – and hopefully many more will follow.
Environmental-friendly transport in Germany
In order to support and promote environmentally friendly mobility in Leverkusen, Covestro made available a total of 300 rental bikes as of March 2019. The bike sharing system known as wupsiRad can be found in more than 40 stations in the city of Leverkusen, and is being operated by the city's mobility service provider wupsi.
United Way partnership in USA
In partnership with the charitable organization United Way, Covestro collected donations in fundraising campaigns conducted at its American sites. The funds consist of personal donations made by employees, income from benefit events, and a financial corporate donation. In the Unites States, Covestro sites in Pittsburgh (Pennsylvania), Baytown (Texas), New Martinsville (West Virginia), Newark (Ohio) and South Deerfield (Massachusetts) all participate in the annual United Way campaign. In 2020, the 56.9% of Pittsburgh employees participated in the United Way campaign, donating more than $490,000.00. Similarly, in Baytown, 40.5% of employees participated, donating more than $320,000.00 for the United Way. Covestro employees also donate their time through various volunteer events, including the annual United Way Day of Caring.
Betterplace partnership in Germany
Covestro also partners with betterplace.org, a charitable organization supporting over 20,000 projects worldwide through donations and volunteer work. The projects range from aid for children, through environmental and animal protection to education and development aid projects.
Soft Landing Project in Australia
In Australia, Covestro joined the Soft Landing product stewardship scheme which is designed to reduce the negative impacts of mattresses by implementing a closed recycling loop. Furthermore, the program creates jobs and training opportunities for people who have difficulty finding work in the open labor market.
Disaster Help
Global: Covid-19 Pandemic
Through several monetary donations, in-kind donations such as purchase and supply of protective masks, mask holder, protective suits, disinfectant, partitions made of polycarbonate, laptops, mattresses, etc., and volunteering by our employees, we have globally supported hospitals and healthcare facilities to battle the spread of the Covid-19 virus.
Flood catastrophe in Germany and China
Covestro provided assistance during natural disasters in Germany and China, among other things, donating materials and amounts in the mid-six-digit euros and giving employees days off to help with relief efforts so that local support could be provided quickly. We also partnered with virtual donation site betterplace.org, which coordinates and supports donation drives across Germany. Covestro employees all over the globe were given the opportunity to donate to selected organizations using the intranet, with the company matching each donation up to a total of €175,000.
Acute Care Unit in India
Covestro India partnered with four other corporates to donate a portable 'Acute Care Unit' in the most modern 40' containerized units. The issue of managing COVID-19 had moved from isolation facilities to a severe lack of ICU facilities in the hotspot areas. Freedom For You Foundation with the support of Covestro (India), jointly supported by 4 other corporates, donated this unique, first-of-its-kind portable 'Acute Care Unit' at Jumbo COVID-19 Care Centre at Bandra-Kurla Complex MMRDA Grounds, operated by Brihan-Mumbai Municipal Corporation (MCGM).
This ACU project was supported by Covestro (India), under their COVID-19 Community Outreach Program, focusing on enhancing medical infrastructure facility to swiftly and successfully treat highly symptomatic COVID-19 patients. This CSR initiative addressed the extreme shortfall in the availability of ICU beds for treating COVID-19 patients in the first wave of infection that started in March 2020 and lasted up to January / February 2021.