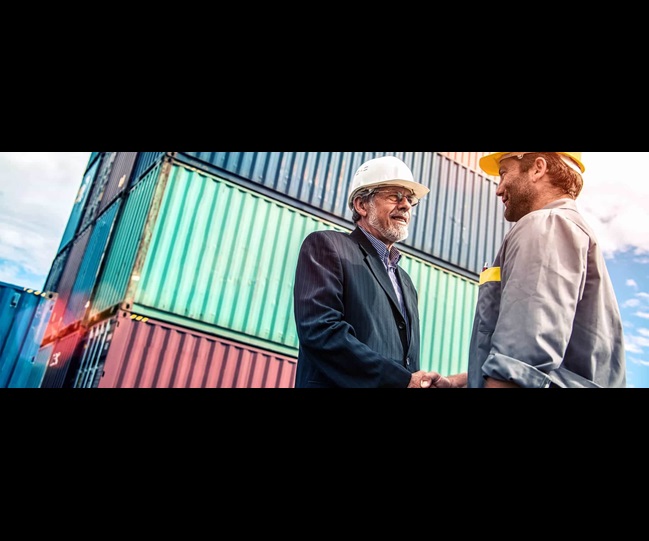 An eye on the whole supply chain
Sustainability in supplier management
A product can only be as sustainable as the sum of its individual components. Covestro therefore focuses on shaping the business relationships it has along its supply chain in accordance with environmental, social and ethical standards.
For us, it is key that we not only act and produce in a sustainable manner ourselves but also ensure that our standards are adhered to by our suppliers. Our aim is to ensure that all our strategic suppliers can verifiably meet our sustainability requirements by 2025. After all, only if the entire value chain is rooted in the same foundations we can create truly sustainable materials, products and solutions.
When choosing potential and existing suppliers, it is not just economic factors and sustainable products alone that are important to us. Environmental, social and corporate governance standards (ESG for short) that are implemented on the supplier´s side also play an important role. Covestro has therefore set up a code of conduct for its suppliers entitled "Supplier Code of Conduct" that outlines the key basis underlying our cooperation. Covestro expects its suppliers to respect and implement these principles. The code is derived from the principles of the UN Global Compact, the Responsible Care Initiative and Covestro's position on human rights, and is globally integrated into our ordering systems and contracts across the group.
The code of conduct for suppliers in a nutshell
Ethics
In order to exercise social responsibility, suppliers are expected to act ethically and with integrity.
Interaction with employees
Suppliers are expected to protect their workers' human rights and treat them fairly and respectfully in their own company.
Health protection, safety, environmental protection and quality
Suppliers are expected to ensure a safe and healthy working environment in their company as well as safe and healthy company premises if applicable. They are also expected to act in a manner that proves their environmental awareness and saves resources as well as integrate quality management into their business processes.
Management systems
Suppliers are expected to introduce management systems in their company that support adherence to applicable laws and promote continuous improvements with regard to the expectations outlined in the code of conduct.
Together for Sustainability
We are a member of the Together for Sustainability initiative. We follow the TfS approach to monitor the sustainability performance and readiness of our suppliers. The sustainability practices of our suppliers are regularly assessed in accordance with the standardized global "Together for Sustainability" (Tfs) program. TfS aims to build the industry's standard for sustainable supply chains and has established a standard approach for evaluating and improving the sustainability performance of suppliers within chemical industry supply chains.
TfS uses two channels to monitor the supplier's business practices in regard to the sustainable orientation of a company:
Online assessments are conducted by EcoVadis, an established provider accredited by TfS.
On-site audits based on the TfS sustainability criteria are conducted by external, independent auditors accredited by TfS.
For us, ensuring that our supply chain adheres to our sustainability standards is a key factor of the value creation chain. An assessment for one is an assessment for all. We have therefore established a four-step process that improves sustainability practices within the supply chain.
Four-step process for a sustainable supply chain
1. Raising awareness
Our expectations in the fields of ethics, interaction with employees, HSEQ (Health, Safety, Environment and Quality) and management systems are defined in our code of conduct for suppliers. This code of conduct is made available to all Covestro suppliers.
2. Supplier Nomination
Suppliers are selected for sustainability evaluations based on a combination of country and material risk as well as strategic importance in accordance with Covestro's Corporate Business Targets.
3. Evaluation of sustainability achievements
The sustainability rating of the suppliers is determined by, as mentioned above, the TfS approach – by online assessment or on-site audits.
4. Supplier development
All assessment and audit results are thoroughly analyzed and documented. If deficiencies are found, we develop corrective actions together with the respective suppliers to ensure that they observe social, ethical and environmental standards in future.