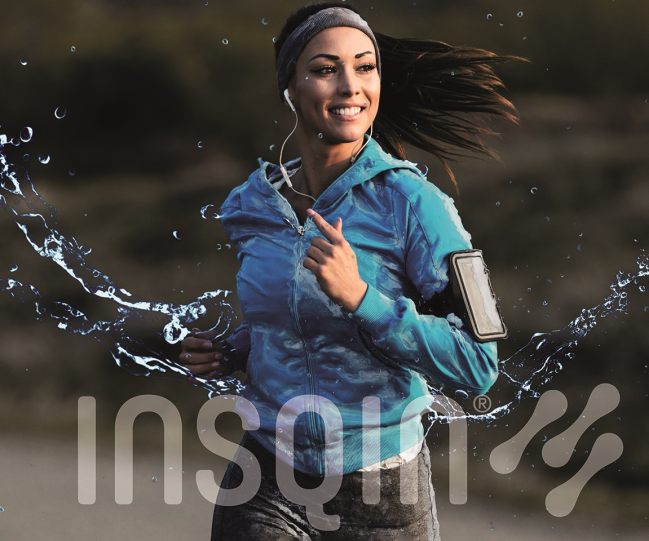 Thanks to Covestro, consumers can make the world a brighter place
Trendsetters in sustainability
More and more consumers are becoming aware that, for better or worse, their choices have a direct impact on the future of our planet. And many are willing to leverage this power to make a difference. At the same time, they are looking for greater comfort, more style, and better functionalities in the objects they use on a daily basis.
Waterborne polyurethane coatings make textile production safer and more eco-friendly
Combating climate change with cool Looks
Functional clothing, fancy upholstery, robust car seats: there are many good reasons that speak for polyurethane (PU)-based textile coatings. Until now, however, one important reason also spoke against them: the processing of standard PU coatings requires chemical solvents. These solvents often have a poor carbon footprint and pose a potential risk to both workers and the environment during the production process. One example is the widely used dimethylformamide (DMF), which is considered by many countries' chemical associations as a substance of very high concern due to its status as a reprotoxin.
Waterborne PU innovations by Covestro help overcome the perceived contradiction of performance and eco-friendliness in the textile industry. A variety of technologies, assembled under the name INSQIN®, enables producers and brand owners along the value chain to offer high-quality soft goods with a global warming potential that is far lower than those made with solvents. Synthetic materials using waterborne PU technology also require drastically less water – up to 95 percent is possible – than traditional wet-processed materials, as there is no need to wash out any solvent after applying the coating.
INSQIN® PU coatings are sought after in diverse industries, such as the automotive and furniture sector, and for technical textile applications, such as work gloves with special performance requirements. One of the most exciting examples, however, is its contribution to functional sports- and footwear.
Discover sustainable functional clothing
High-performance materials for high-performance apparel
PU coatings are perfectly suited for the creation of quality sports and outdoor apparel, as products in this particular field have to meet the highest requirements in terms of durability, functionality, comfort, and style. On top of that, many sports and nature lovers lead a very eco-friendly lifestyle. All these things considered, it's hardly surprising that waterborne coating solutions by Covestro are changing the game when it comes to the manufacturing of high-performance, sustainable sports shoes and clothing. Find here the technology's benefits at a glance!
How Covestro PU coatings push boundaries of functional Sportswear
Water-based coating technologies by Covestro enable functionalities that make sportswear and outdoor apparel stand out in the market. The various layers of clothing, for example, benefit from a dispersion that makes them water- and windproof yet breathable, and wicks sweat away. Clothing coated with polyurethanes also show excellent elasticity retention. This means that, even after repeated stretching, the garment returns to its original form – an important feature for running gear and other kinds of sports clothes. The same is true for footwear: tough yet flexible, and light in weight even in wet conditions, polyurethane is the perfect choice for the upper materials of high-performance shoes.
By means of a flexible combination of textiles, polyurethane coating systems, and coating application technology, product designers can achieve a wide range of aesthetic effects in their creations. Polyurethane coatings enhance and protect the color and texture of underlying fabrics, and provide the materials with special visual and haptic highlights that last for the whole lifetime of the garment.
The waterborne PU coatings developed by Covestro protect sportswear at least as effectively as traditional solvent-based solutions. This means that end consumers can rely on excellent resistance against abrasion and wrinkling, washing and drying.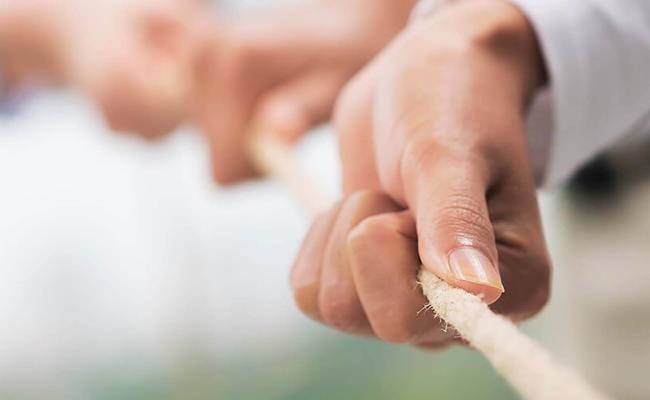 True transparency in the textile industry can only be achieved through a joint effort from partners along the value chain.
Cooperation along the value chain
Going the extra mile for more sustainability
Developing, producing, and supplying innovative raw materials is the core business of Covestro – but it's far from everything we do to enable more sustainability in the textile industry. Because we know that introducing a new material or production process always involves a lot of effort and high costs, we make it as easy as possible for our partners.

Located in several countries, state-of-the-art Covestro pilot coating facilities enable, our customers to evaluate new resources and methods directly, without interrupting their own production process. It is even possible to simulate the conditions of their plants to get a more accurate picture. What's more, we have initiated a comprehensive program to promote cooperation and transparency in the textile industry.
The INSQIN® Partner Manufacturer Program
True sustainability in the fashion sector can only be achieved if all players along the value chain – labels, manufacturers, and raw material suppliers – team up for this purpose. This is the basic idea behind the INSQIN® Partner Manufacturer Program.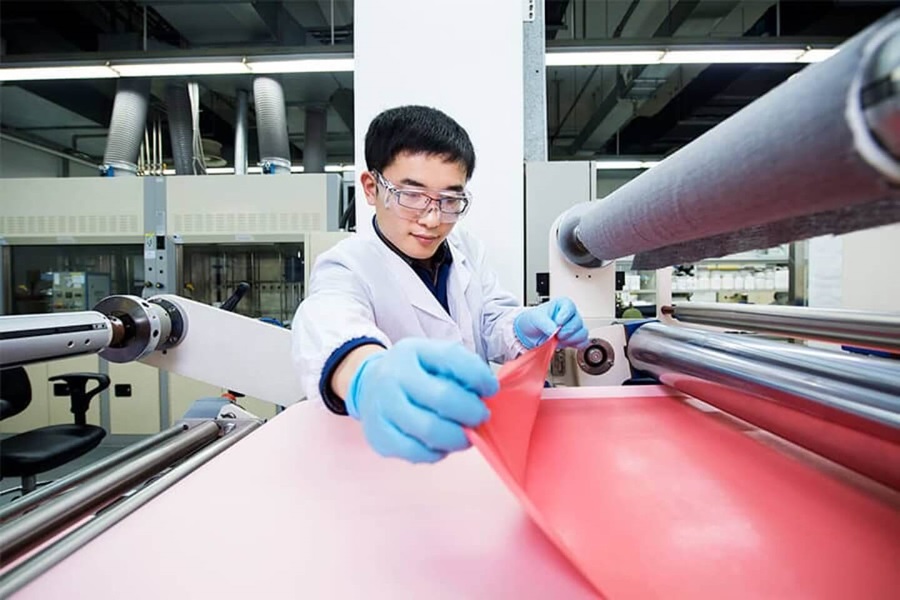 The initiative pursues two main goals: to provide an objective verification of the quality of manufacturers of polyurethane synthetics based on INSQIN® technology of Covestro, and to put manufacturers in touch with like-minded brand owners.
An independent service provider audits manufacturers aspiring to join the program. After a successful audit of their factory and management system, and at thorough testing of their products based on our sustainable raw materials, the manufacturer is recognized as an INSQIN® Partner Manufacturer. The process ensures that all partners involved, as well as end consumers, can rely on strict compliance with objective sustainability criteria.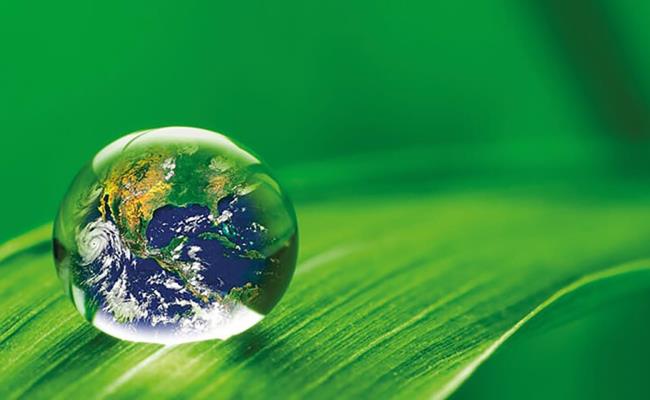 The first step towards more sustainable solutions is to always fully understand a given material's ecological Impact.
Covestro raw materials enable a sustainable life cycle for countless everyday applications
Focusing on the big Picture
There's no doubt that many of our materials take up a considerable amount of energy in the manufacturing process. But their sustainable potential becomes quite clear when the carbon footprint during their entire life cycle is taken into consideration.
Only recently, we conducted a thorough study that shows how our water-based polyurethane coatings perform in comparison to their traditional solvent-borne counterparts. The results speak for themselves: the so-called global warming potential (GWP) for the production of 1,000 square meters of synthetic leather is 45 percent lower in the water-based INSQIN® process.
In other industries, similar advantages of innovative Covestro materials can be found. Just take our rigid polyurethane foam insulating system, Baytherm® Microcell. For decades, rigid polyurethane foam has efficiently insulated refrigerators, saving energy while preserving food. Our new insulating system, Baytherm® Microcell, even goes a step further: due to a 40 percent reduction in the average pore size, this rigid foam reduces the energy consumption of refrigerators by an additional seven percent.
New super-plastic with positive eco-balance
Besides the areas of coatings and foams, Covestro is also setting benchmarks when it comes to sustainable hard plastics. As the coordinator of a research project funded by the German Federal Ministry of Education and Research (BMBF), we have teamed up with partners from industry and academia to create a new high-performance thermoplastic (HPT). This material could significantly increase the sustainability and performance of products in areas such as aviation, automotive and health. HPT can be processed by injection molding and combines numerous good properties, such as high hardness and resistance to heat and many solvents.
A special feature of HPT production is that it is based on easily accessible basic chemicals which do not have to be produced specifically for this purpose. This saves CO₂ emissions and energy throughout the process, resulting in a considerable resource-saving potential: An initial Life Cycle Assessment for the recently developed industrial manufacturing process has shown that HPT produces more than 20 percent fewer greenhouse gas emissions for production than similar thermoplastics.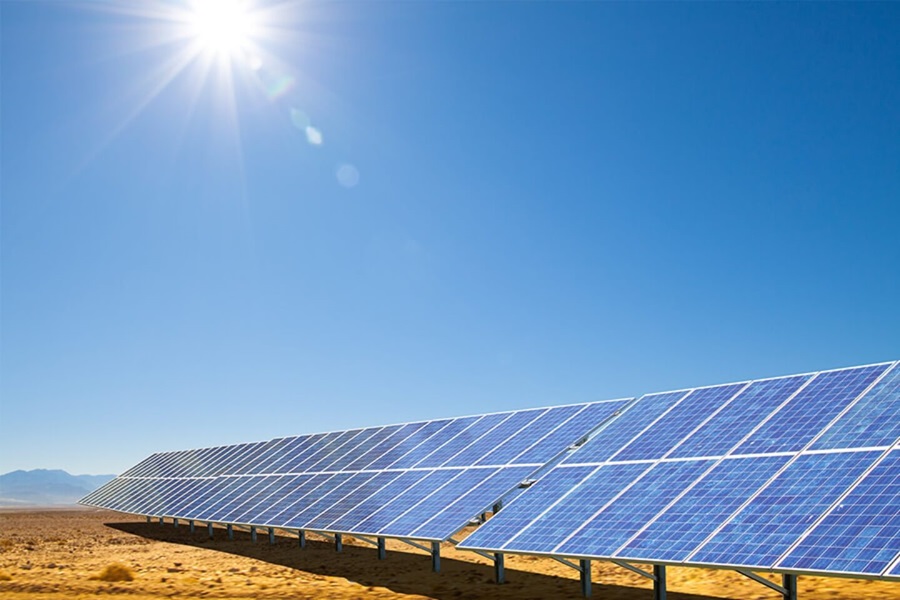 Harnessing the power of the sun through materials
Discover materials for solar energy!
Solar power is certainly one of the most sustainable technologies for generating electricity, and there are good reasons why PV installations are growing rapidly worldwide. As new markets emerge, several studies forecast solar power to cover one-quarter of global power by 2050.
However, solar power is currently still far from matching the reliability and efficiency of conventional energy sources, such as oil or gas. And as the global PV market continues to increase, so will the need to prevent the degradation of solar panels and manage the volume of decommissioned photovoltaic panels, leading to circular economy practices. This requires innovative ways to reduce material use and module degradation. Covestro is already working on providing solutions.
Through specialist materials, we are helping solar energy producers better exploit the power of the sun. For example, our high-performance elastomer coatings help manufacturer precision-made solar panels that are strong and durable enough to withstand demanding environmental conditions for decades.
Stories that push boundaries
Follow the links below and learn more about our commitment to make the world a brighter place.