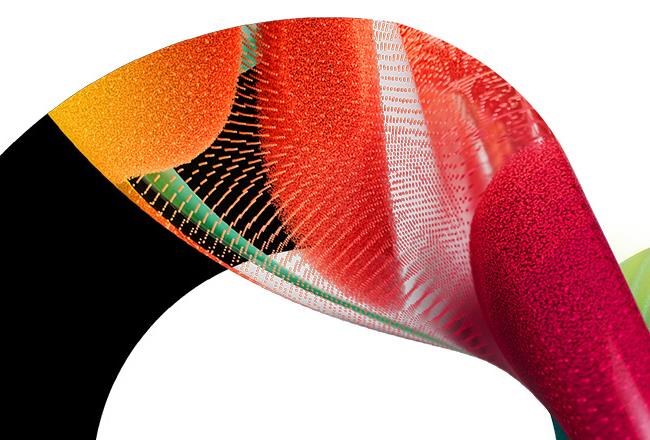 Circular, climate-neutral, and more intelligent – Our CQ solutions
Let's take alternative raw materials that do not come from fossil sources such as petroleum, and clean energy produced with renewable resources such as wind and solar power. That's how we develop particularly sustainable plastics – climate-neutral* and following the principle of the
circular economy
. In the long term, we want to offer a climate-neutral version of all of our products. Today, we introduce our CQ solutions.
They are the material of our time: plastics. Thanks to their excellent properties, they are used practically everywhere and are indispensable for mastering the many global challenges – be it the mobility of the future, cities that are worth living in, or the nutrition and medical care of the growing world population. The downside of plastics: they are still largely made from fossil raw materials, which release greenhouse gases. We do not only want to address this challenge but resolve it. One solution at a time with CQ.
Circular intelligence for our solutions
CQ is derived from "Circular Intelligence", a smarter approach to more sustainable materials and technologies. Covestro solutions with the "CQ" label prove it: We continue to work on making our goal of a circular economy from cradle to (factory) gate and back a reality. To this end, we use alternative raw materials and energy sources as well as unique, newly developed technologies.
We are using this intelligence in the company for circular solutions for our customers and our industry to pave the way to climate neutrality - through materials and technologies. With their help, carbon stays in the system and fossil resources become more and more obsolete:
Currently, all CQ materials consist of at least 25% alternative, non-fossil raw materials.

Technologies under the CQ label also prove that closed cycles are already possible today. One example of this is our Evocycle&reg CQ technology, which was developed from an international project and which can be used, for example, to break down soft foam mattresses back into their original components.



Pioneering solutions for key industries
By moving away from linear production and consumption, we not only want to reduce our own CO₂ footprint, but also help our customers in many key sectors on their way to a sustainable future. Because they can improve their environmental balances and at the same time fulfill the sustainability wishes of consumers.
In the long term, our goal is to provide a climate-neutral version of each product. For example, a variant of our versatile high-performance plastic polycarbonate, which we manufactured from mass-balanced organic waste and residues and renewable energy, is already on the market. We also offer the foam component MDI, produced according to the same way and also climate-neutral according to the "cradle to gate" method.
* Climate neutrality is the result of an assessment of a partial product life cycle from resource extraction (cradle) to the factory gate, also referred to as "cradle to gate assessment."