Covestro pushes innovative solutions for smart use of carbon resources
Carbon Productivity
Many products are made from carbon and so are ours. At Covestro we want to use carbon as intelligently as possible; maximizing our return on carbon employed.
What is Carbon Productivity?
Carbon Productivity is the value generated per carbon unit used (e.g. in the form of fossil raw materials such as coal, oil and natural gas). Thus increasing carbon productivity means creating more value with fewer carbon-based fossil resources.
In 2016, Covestro co-founded the Carbon Productivity Consortium, which in collaboration with external partners, was formed to develop a methodology to track the use of carbon employed as a resource throughout the life cycle of a product with the goal to increase the return on carbon employed (ROCE). This methodology should help companies measure and improve their use of carbon, while simultaneously learn to regard it as a valuable resource. Using carbon resources more wisely, we can tackle global challenges such as resource scarcity and climate change caused by the amount of carbon in the form of CO2 in our atmosphere.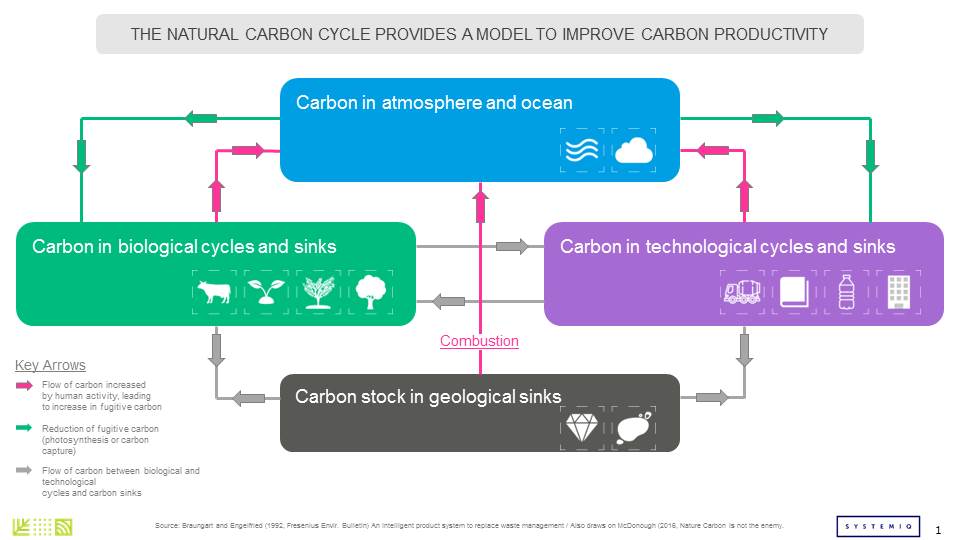 We work with a group of international organizations in the Carbon Productivity Consortium to develop a generally recognized method for assessing carbon productivity and to make it a tool for change. We want to further collaborate with partners along the value-chain to drive the carbon productivity mindset and maximize value creation.
The Carbon Productivity tool provides us with an improvement framework consisting of nine levers.
In order to increase carbon productivity and reduce dependence on fossil fuels, Covestro has been increasingly using alternative raw materials to manufacture innovative and sustainable products. Our aim is to use carbon as intelligently as possible.
Some examples of our Carbon Productivity in practice are below:
Mattress manufacture using Cardyon CO2 polyol – de-coupling from fossil fuel carbon to captured carbon dioxide
Collaborative innovation with partners on bio-based automotive coating
Lightweight polymers and joint innovation on Solar Impulse project
Lightweight vehicles to reduce fuel consumption or enable electric vehicle penetration
Improve wind turbine blades through use of polyurethane composites
Insulation products for buildings and cold chain