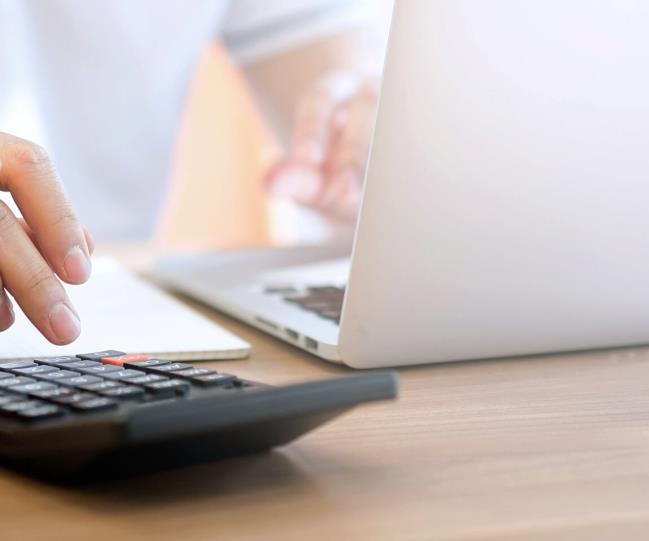 Invoicing
How to invoice Covestro
At Covestro we are committed to achieve a timely and efficient payment for goods and services to all our suppliers whilst supporting our target towards environmental sustainability through the adoption of electronic invoice solutions.
Advantages of e-invoice solutions include faster processing, reduced postage and printing costs, monitoring of payment status and avoidance of lost invoices. For these reasons we prefer e-invoicing over paper invoices.
In this section we offer basic information and key requirements to ensure a successful payment process, how to transact with us and whom to contact.
Covestro is partnering with SAP Ariba® to fulfil our digitalization strategy. As a valued supplier and trusted partner, we would like to have you on board of this journey and are excited to offer you this exciting option.
The SAP Ariba Network is the world's largest B2B trading network which enables companies to connect and electronically exchange business documents such as purchase orders, order confirmations or invoices. By receiving your purchase orders and providing your invoices via SAP Ariba Network, your company will benefit sustainably from a significantly simplified, faster and more automated processes - including following benefits:
Different ways to submit invoices via SAP Ariba Network:

You can easily create invoices in your SAP Ariba web portal
You can send your existing PDF invoices via email to a special SAP Ariba email address
You can upload your existing PDF invoices directly in your SAP Ariba web portal
You can send your existing invoice to SAP Ariba via EDI, directly from your ERP system

Invoices submitted via SAP Ariba Network are received almost immediately
Efficient invoice processing with high automation leads to timely payment of invoices
Online monitoring for the approval and payment status of your invoices
Ariba account creation
In order to successfully collaborate with Covestro via SAP Ariba Network, your company must be a member of the SAP Ariba Network by owning an existing or creating a new company account.
If your company already has an existing Ariba account, you can use that account to connect to Covestro.
If you wish to create a new account for collaborating with Covestro, follow this link to register your company free of charge and get access to the network.
Supplier onboarding
To get connected to Covestro via Ariba Network, please make sure your company has an Ariba account (or create a new one as described above) and send an email with...
Your company name & location
Email address of your company, which will receive Covestro's purchase orders
Your Ariba account ID (ANID)
… to our Enablement Team:
digital-buying-EMEA@covestro.com (for Europe, USA and Mexico)
digital-buying-APAC@covestro.com (for Asia)
Our team will take care of the enablement activities and inform you accordingly.
Thank you for embracing this digital way of collaborating with Covestro!
Different Ariba Network accounts
SAP Ariba Network offers two different account types to suppliers and you can chose based on your preferences:
1. Standard account: Basic functionality, completely free of charge for suppliers
A Standard (Light) account is free of charge for suppliers. Main functionalities are cowered and all relevant documents (purchase orders, order confirmations, invoices) can be exchanged. Suppliers also get access to the web portal where the approval and payment status of invoices can be tracked. However, advanced options such as EDI integration or punchout e-catalog are excluded from this package.
Receive purchase orders to your account and email and send invoices or confirmations
Track invoice and payment status
Transact an unlimited number of documents
Use a centralized portal for all Ariba Network transactions
Feature your products and services with self-enabled catalogs
2. Enterprise account: Advanced capabilities, not free of charge
Enterprise (Full) account is an upgrade of standard account as it includes additional functionalities for process automation - such as EDI integration, punchout e-catalog enablement, premium Ariba support etc. Enterprise account is not free of charge and is connected to fees for suppliers. Learn more about the supplier fees here.
Covestro can collaborate with both accounts types and we leave the decision completely to our suppliers.
ELEMICA Freight
Please contact your responsible procurement contact person at Covestro for further details about the Elemica connection for freight invoicing.
Submission of PDF invoices
Covestro prefers to receive invoices in electronic format.
Please, help us to simplify the invoice receiving process. To start sending your invoices to Covestro in PDF format by email, contact us on
register4pdf@covestro.com for EMEA and NAFTA region
register4pdf.scs@covestro.com for APAC region
Please provide following information in your email:
Your company name and address

Your company email address from which the PDF invoices will be sent to Covestro
Countries of Covestro or Covestro companies that you intend to send invoices for (e.g. Germany, Netherlands, US, China, Covestro Deutschland AG, …). Covestro companies are listed here

.
Once you receive confirmation email from Covestro that you have been registered for PDF invoicing, you can start sending your PDF invoices to dedicated Covestro mailbox(es).
Covestro mailboxes used for receiving PDF invoices are fully automated and linked with Covestro accounting & payment processing system. This set-up enables faster invoice and payment processing and provides you better possibilities to track your invoices.
When your invoice is successfully received by Covestro, you will receive confirmation email with "OK" message and the barcode number that was assigned to your invoice.

If there is issue with transferring your invoice, you will receive email with error message, detailing the reason why your invoice could not be transferred.
Paper invoicing
Paper invoices sent to Covestro's accounts payable department are scanned before being entered into the relevant systems. Therefore it is very important that the invoice document is of high quality and easy to read. We recommend that the invoice is on white A4 or US Letter size paper, clearly printed in black and white and that highlighter pens are not used.
The addresses of Covestro subsidiaries are listed here.
To avoid delay in payment, it is important that the invoice includes the following mandatory information which should match the details provided in the purchase order (PO):
Addressed to relevant Covestro Company including correct company name and full address. The addresses of Covestro subsidiaries are listed here.
Adhere to country specific requirements predefined by legal regulations (e.g. VAT)
Supplier's full name and address
The word "invoice" (or if a credit, the words "credit note")
Invoice number and invoice date
Value and currency
Description of goods and services supplied
Covestro PO number and PO item number (if applicable)
If no PO has been issued; name, contact details and cost center of Covestro representative are required
Any unique reference number or information requested by the Covestro representative
Specify advance payments and final settlements, and always indicate already paid advance payments.
The invoice should be split between the net value of goods and services, the rate and amount of VAT, and the total/gross value of the invoice. Please note that any invoice which does not comply with the above requirements will be returned to the supplier for resubmission. This may lead to a delay in payment.
Correct invoicing for on-time payment
To ensure timely and accurate handling of your delivery and payment of your invoice(s), we request that all suppliers fully comply with the following instructions:
Only one purchase order (PO) should be billed per invoice.
The invoice should match the PO (e.g., if the PO is split into separate line items; the invoice should also be split into separate line items).
Unit price, unit of measurement and currency must be the same as on the PO.
PO line item number needs to be referenced on each invoice line item.
Invoice payment term has to match PO payment term.
Bill of Lading or Packing Slip Number is helpful to streamline internal processes.
Valid bank account data must be included on the invoice.
Any missing information or deviations from the above can lead to higher internal processing times which therefore may lead to delays in payment.
Payment terms
Payment terms are negotiated with suppliers in advance. Invoices are always paid according to the negotiated payment terms provided in the purchase order issued by Covestro.
In case of a discrepancy in the purchase order payment terms please contact the respective Covestro representative.
Payment queries
In case of payment related queries please refer to the contact details and local working hours of our Accounts Payable department listed here.