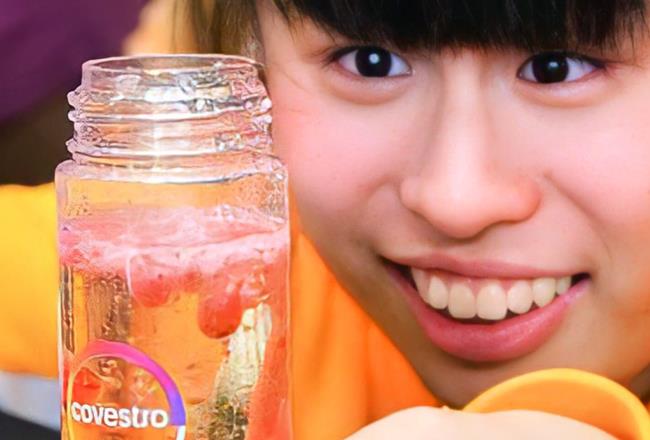 Magic Pharmacy Formulate potion with magical power
Magical lava lamp
If you add some mysterious powders to a transparent bottle, you will be able to see vibrant colors bouncing up and down, like the rolling lava of a volcano!
You will need:
Plastic measuring spoons (i.e. teaspoons)
A transparent bottle
Baking soda
Food coloring
Citric acid
Water
Bamboo chopsticks
Oil
A measuring cup
A flashlight
Step-by-step instructions:
Measure out 40cc of water using a 50cc measuring cup and pour it into the transparent bottle.
Add 2 spoons of baking soda and stir the mixture evenly with the bamboo chopsticks.
Add 2 drops of food coloring and stir the mixture again.
Fill the measuring cup to the 120cc scale line with oil and pour it into the transparent bottle.
Then add 1/2 a spoon of citric acid to the bottle and observe the reaction. You will see that it starts bubbling up inside the bottle. The beautiful lava lamp is complete!
Add another 1/2 spoon of citric acid to the bottle to allow the lava lamp to continue to react.
Try to shine a flashlight through the bottom of the bottle. You will see the rolling color effect more clearly!
《Little tips for you》
For best results, the ratio of water to oil should be 1:3.
How it works:
The oil floats on the water because it is lighter than the water. Moreover, oil and water do not mix. Thus, a layering effect is generated. When the colored water containing the baking soda mixes with the citric acid, it causes an acid-base neutralization reaction that produces carbon dioxide gas, with the result that you are able to see many different sizes of bubbles pop up and rise up to the surface. However, since the bubbles and the oil do not mix, the bubbles then sink slowly to the bottom of the bottle.