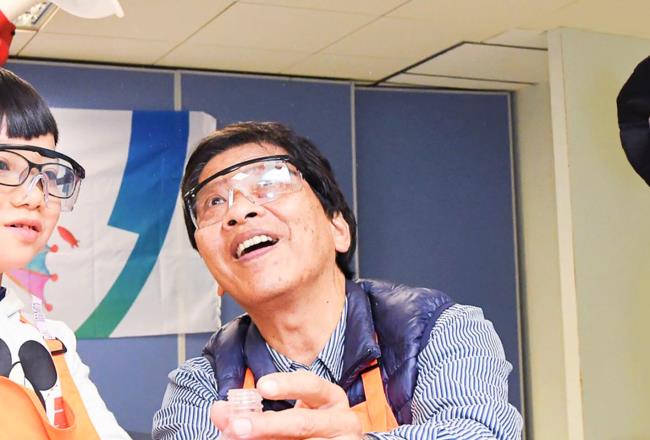 Magic Pharmacy Formulate potion with magical power
Baking Soda Rocket
After When you finish drinking water from a plastic bottle, don't be too quick to throw it away! You can make your own baking soda rocket in just a few seconds, and all you need is some baking soda and some citric acid. Let's countdown and see how to launch it into the air!
You will need:
A measuring cup
A plastic bottle
A polystyrene ball
A plastic measuring spoon (1/4 teaspoon)
1/4 spoon of baking soda
1/4 spoon of citric acid
A pair of googles (Avoid adding too much baking soda or vinegar to cause eruption)
Step-by-step instructions:
Put on your goggles before doing experiment.
Use the measuring cup to pour out 30ml of water into the plastic bottle.
Add the 1/4 spoon of baking soda and shake the bottle thoroughly.
Add the 1/4 spoon of citric acid.
Quickly use the polystyrene ball to cover the opening of the plastic bottle and shake the bottle lightly.
After counting down and letting go of the polystyrene ball, you will see your rocket launch into the air!
《Little tip for you》
Do not use too much baking soda and citric acid. Let's challenge the rocket launch height more than 150 centimeters!
How it works:
Mixing the baking soda with citric acid causes a chemical reaction, generating lots and lots of carbon dioxide. When a lot of carbon dioxide is accumulated, this builds up pressure within the bottle. After five seconds, the built-up carbon dioxide will be able to provide enough pressure to launch the rocket once the polystyrene ball is released.
*Resource come from: NTCU Science Game Lab.