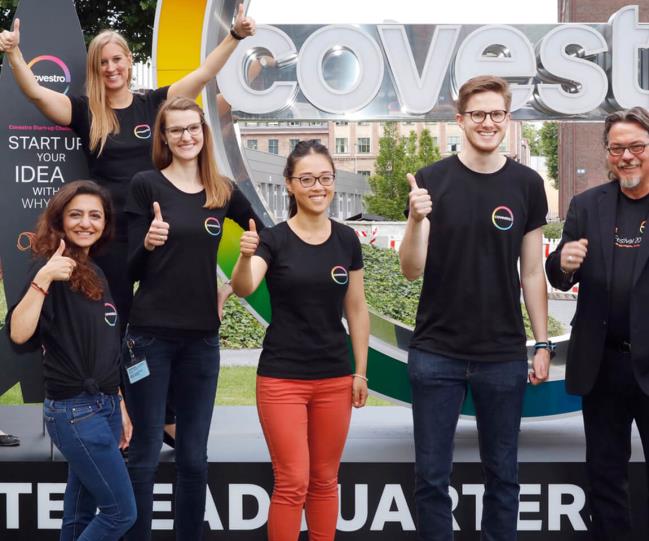 Are you ready to take your career to unexplored places? – Become #1ofUs

Make an impact in your field

We're looking for great minds from every field of study who are ready to push boundaries. Be bold. Challenge the way we do things. And learn from different viewpoints.
With so many ways to make an impact here, chances are you'll find a position at Covestro that allows you to do what you love after graduation. We offer a range of both positions and new graduate programs to help you further develop your personal, professional and technical abilities so you can make the world a brighter place.
Join our team and inspire our work
At Covestro, no day is like the other. We are vibrant and curious about our surroundings. We want to foster the ideas of our employees and make them a reality. With us, you develop your potential at the forefront of scientific innovation.
Want to get to know us?
Then come and meet us at one of our campus events. You'll learn more about what we do, how we work and some of our successes and latest innovations. You'll even get to talk one-to-one with some of our experienced professionals about career opportunities.