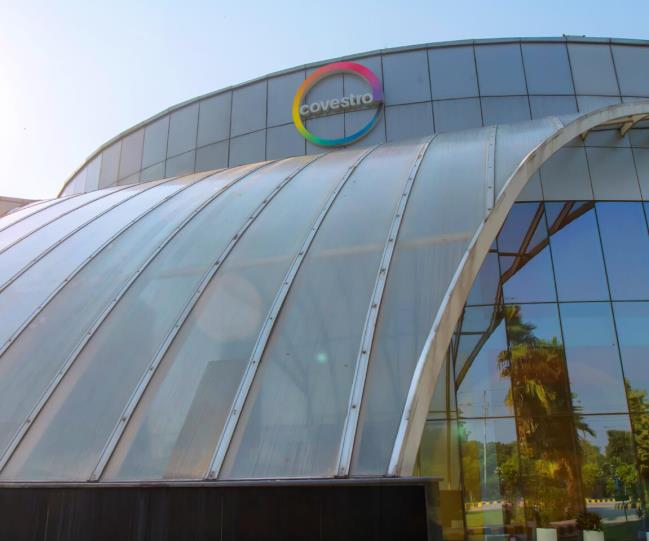 Make an impact globally, working locally. Why not? Become #1ofUs

Join us in India

Covestro India is a certified "Great Place to Work". We are a proud group of 383 employees at four sites, who constantly work towards making this world a brighter place. You can find our headquarter in Navi Mumbai.
Our sites
The local Corporate Office is home to various departments such as HR, Accounts & Finance, Communication and IT. With the Strategic Market Development Centre residing in Navi Mumbai as well, we focus on 'Innovation Inspired by Sustainability', which contributes towards our 'Make in India' initiative. Covestro India works on developing solutions for infrastructure, mobility, energy and technology, that will require sustainable products in the near future.
Our Cuddalore site is dedicated to the production of Polyol with a capacity of 840 tons per annum while manufacturing over 30 different products. It is also one of our oldest facilities in India dating back to 1988. The Ankleshwar site manufactures chemical compounds such as Trimer, Biuret and CAS-L 75 supported by an independent lab and warehouse facility.
In Greater Noida we have established a Polyurethane System House that produces more than 80 products and enables us to meet customer needs. We also have an eco-commercial building on the site that operates mainly on clean, renewable energy.
The Covestro Color Competency and Design Center is also situated in Greater Noida and develops high-tech polycarbonates in a variety of transparent, translucent and opaque colors. Operating in a network with six other Covestro global facilities it can respond quickly to customer requirements in the rapidly growing Indian market.
Ready to bring your insights and imagination to one of our locations in India?