Covestro contributes to STEM education in India
STEM4Girls 2016
According to the Kelly Global Workforce Insights survey by Kelly Services, as much as 81% of Indian women working in the fields of science, technology, engineering and mathematics (STEM) perceive a gender bias in performance evaluations.
"Low acceptability of STEM education among girls is a phenomenon witnessed across the globe. After the success of STEM workshops in USA and Europe, we hope to address this issue and unleash the untapped potential of the Indian workforce." said Patrick Thomas, CEO, Covestro.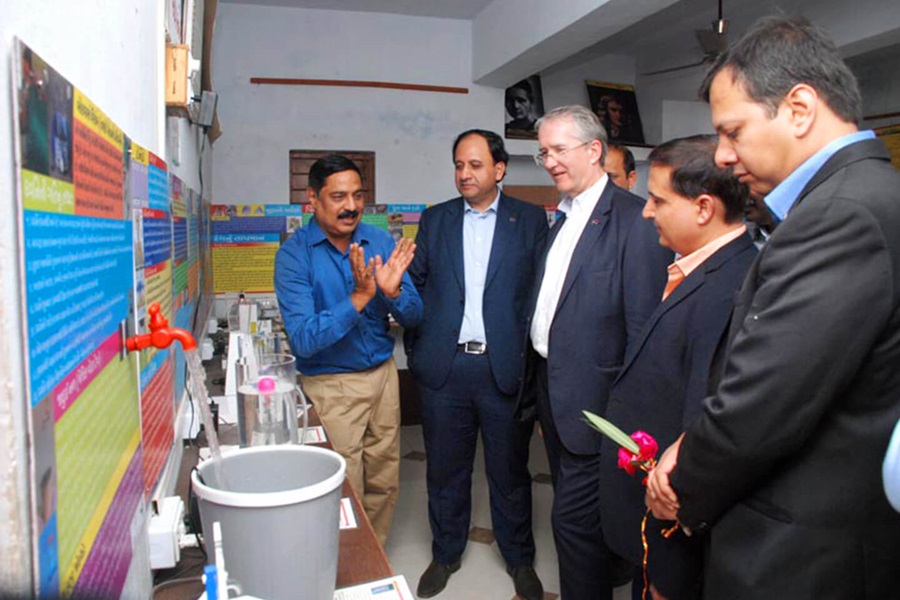 In 2016, Covestro in India decided to take the onus of creating a disruptive programme that can dispel the myths around girls opting for STEM education and careers. Thus, happened the first workshop, STEM4Girls2016, which was attended by 100 girl students at Adarsh Shiksha Niketan (ASN) School, Mayur Vihar, Delhi.
These girls were enthused about having tried three different hands-on experiments in laboratories. They made a polymer worm, mixed two different polymers to make a polymer putty and learnt to extract their own DNA. In an outdoor setup, they also witnessed a demonstration of the energy waves inside the microwave.
Having worn the lab coat and carried the polymer worm to show their family members, the girl participants associated 'fun' element with science and dreamt of studying these subjects further.
"We are happy to be a part of such a noble initiative. As educationists, we see equal potential in both boys and girls, however the low acceptance of STEM subjects among girls prevents this potential from reaching fruition. With such workshops we hope to see more girls opting for these subjects," said Sonia Luthra, principal of Adarsh Shiksha Niketan (ASN) School.