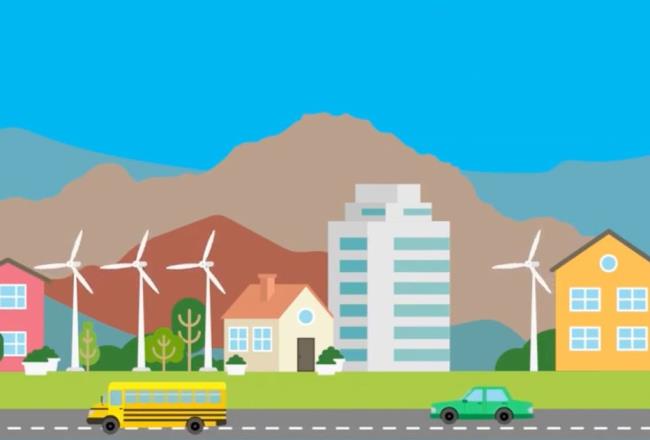 Inclusive Business
With respect to sustainability, Covestro pursues a comprehensive approach that includes the entire product life cycle, taking into account social, environmental, and economic aspects. Sustainability is deeply anchored in the organization's strategy, and is reflected in all our activities. One of our five sustainability targets is to contribute to improving the lives of ten million people in underserved markets, primarily in developing and emerging countries, by the year 2025.
In collaboration with customers and governmental and non-governmental organizations, we are developing affordable solutions, based on our technologies and products, that benefit low-income populations – under the umbrella of Covestro "Inclusive Business".
Enhancing livelihood of farmers through sustainable technologies
Pioneering with bananas, bell peppers and a fruitful medley. Sounds incredible? We've got proof! Using our solar greenhouse dryers and cold stores helps efficient post-harvest management of horticulture produce, marine and meat products, enhancing their value. Hard to believe that approximately 30% of the fruits went to waste before. Another bonus: the technology benefits our environment by reducing greenhouse gas emissions. Read on to find out how we are enhancing livelihood of farmers through sustainable technologies.
Transforming Human Waste to Fertilizer
Discover how our innovative materials are not only helping to address daily disasters caused by untreated human waste, but also transforming it into a valuable resource. By substituting synthetic fertilizers with this waste, we make a significant contribution to improving soil health and boosting agricultural produce. Furthermore, our Makrolon-based greenhouses are revolutionizing farming by providing the optimal temperatures required to eliminate harmful pathogens that could enter the food chain and harm human resources. Join us as our #InclusiveBusiness partners share the impact of our sustainable waste-to-wealth solution on our environment, agriculture, and society as a whole.
PIR Drywall Construction Technology
PIR (Polyisocyanurate) is a superior form of rigid polyurethane technology, with significantly higher benefits of fire retardance, thermal and sustainability. It has been validated and certified by BMTPC under PAC No. 1039-S/2018, issue no. 1, Date of issue: 30-08-2018 and renewed on 10-02-2020.
PIR dry wall panel system is almost 8 times lighter than conventional brick-mortar walls. They are sandwich panels, which are composed of Fiber Cement Board (CFB)/ metal sheets/ oriented strand board/ gypsum board as facing on one or both sides with PIR foam as filling material. The panels can be used as internal/external partitions (and walls) and also for roofing solutions. This technology is suitable of single as well as multi storey buildings.
Benefits of PIR technology are as follows:
FIRE RETARDANCE
IS 11239 part 12
WATER RESISTANCE
NO INGRESS THROUGH PIR
THERMAL
INSULATION
PIR-CFB Panels provide very high thermal insulation, having K-factor
= 0.0326 as per ASTM C 177
ENVIRONMENT
FRIENDLY
Reduced Cement, Sand, RCC and Water Consumption
Energy Efficient
Easy Transportation & Installation
Minimal O&M
Reduced Carbon Footprint
Reusable
Extending support to affordable housing, Covestro has developed house models based on PIR technology which can be erected quickly and can withstand high wind speeds. In agreement with varied stakeholders, Covestro inaugurated a model of a G+3 L.I.G. building in Jaipur for Rajasthan Housing Board (RHB). This is a fully insulated building.
COSTING: Cost will depend on various factors, like soil, building type and specifications. Roughly, the cost is approximately Rs.1150 / sqft.