Inventing For You: Successful Real-time Project Collaboration
Covestro partnered with Kwality Paints to develop a customized Water Based solution for Direct to Metal Monocoat for Tata Cummins
In the increasingly competitive environment today, our customer expectations are growing primarily with respect to quality, durability, sustainability and aesthetics. "Inventing for You" is our mission statement which talks about our commitment to deliver solutions every day that inspire our customers and partners. For us, it means thinking about the business challenges of customers and in depth understanding of their needs along the value chain. We appreciate partnerships that go beyond the traditional black and white ways of acting and thinking. We invite co-creation with customers and customers' customer.
One of our satisfying collaborative ventures towards delivering innovative and customised solutions to our customers was the development of the advanced Water-Borne(WB) Monocoat Paint coating solution for our partners- Kwality Paints and Tata Cummins Ltd.
Future-ready and environment-friendly innovation
Kwality Paints is a manufacturer of industrial and automotive paints. They had been approached by Tata Cummins for the development of paint coating for their diesel engines. The B, L and C Series Engines are used across Commercial, Industrial and Marine applications. Not only do these engines need to function in harsh environments, they also need to travel quite a distance from the factory to the final destination, necessitating coating. Solvent based (SB) paints were used initially for coating. But with the Government laying down strict norms for pollution control such as the requirement of installing air control equipment in the paint shop to keep a check on the emission of toxic gases, it was time for Cummins to proactively move to a better and more environment-friendly solution.
Kwality Paints was also keen to bring to the market a product that would meet the hitherto unmet needs of the market. Covestro closely collaborated with Kwality Paints to understand the technical specifications and parameters. The result was the development of the very first a water-borne product with reduced VOC (Volatile Organic Compounds) emission. This solution eliminated toxic gases emission, reduced the carbon footprint and enabled easier and more cost-effective waste disposal owing to lesser use of hazardous substances.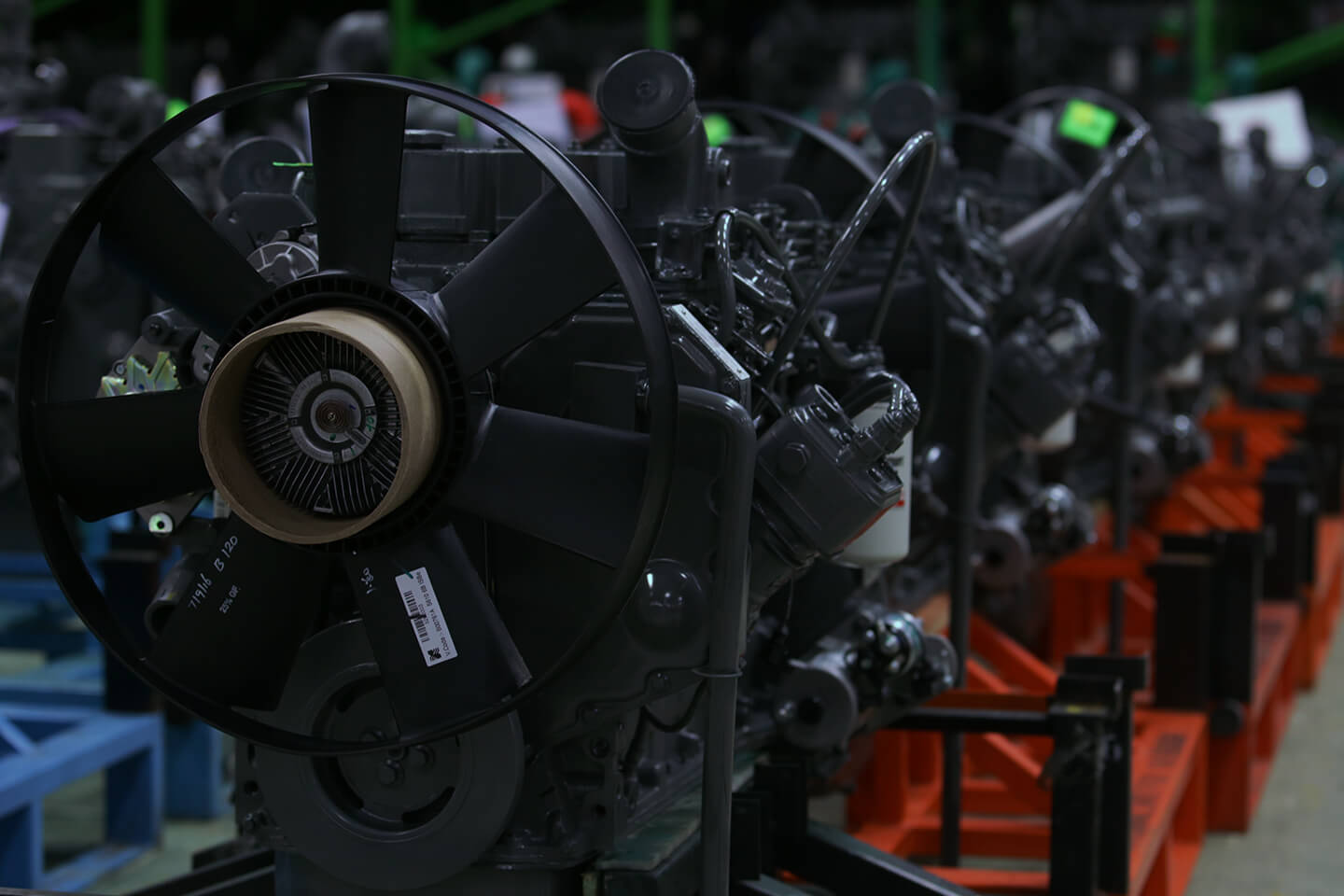 Not only did these water borne paints meet all the pollution norms, it also assisted Tata Cummins in improving their performance and lifecycle cost without affecting quality. No additional investment was required in the paint shop since the product was an exact replacement with added features. Additionally, owing to higher covering capacity, almost 25% saving in paint consumption was achieved. It has also improved Cummins' export capabilities since the new product meets all the global requirements. The energy-efficient product also does not require forced drying or baking since the paint only requires air drying, saving a lot of time as well. This product has been very well received by the team of factory workers particularly because they no longer had to suffer the strong smell of the thinner. The product has been recommended to all the plant locations. The Assembly Operations Team has also received the Cummins Chairman's Award for this ground-breaking solution.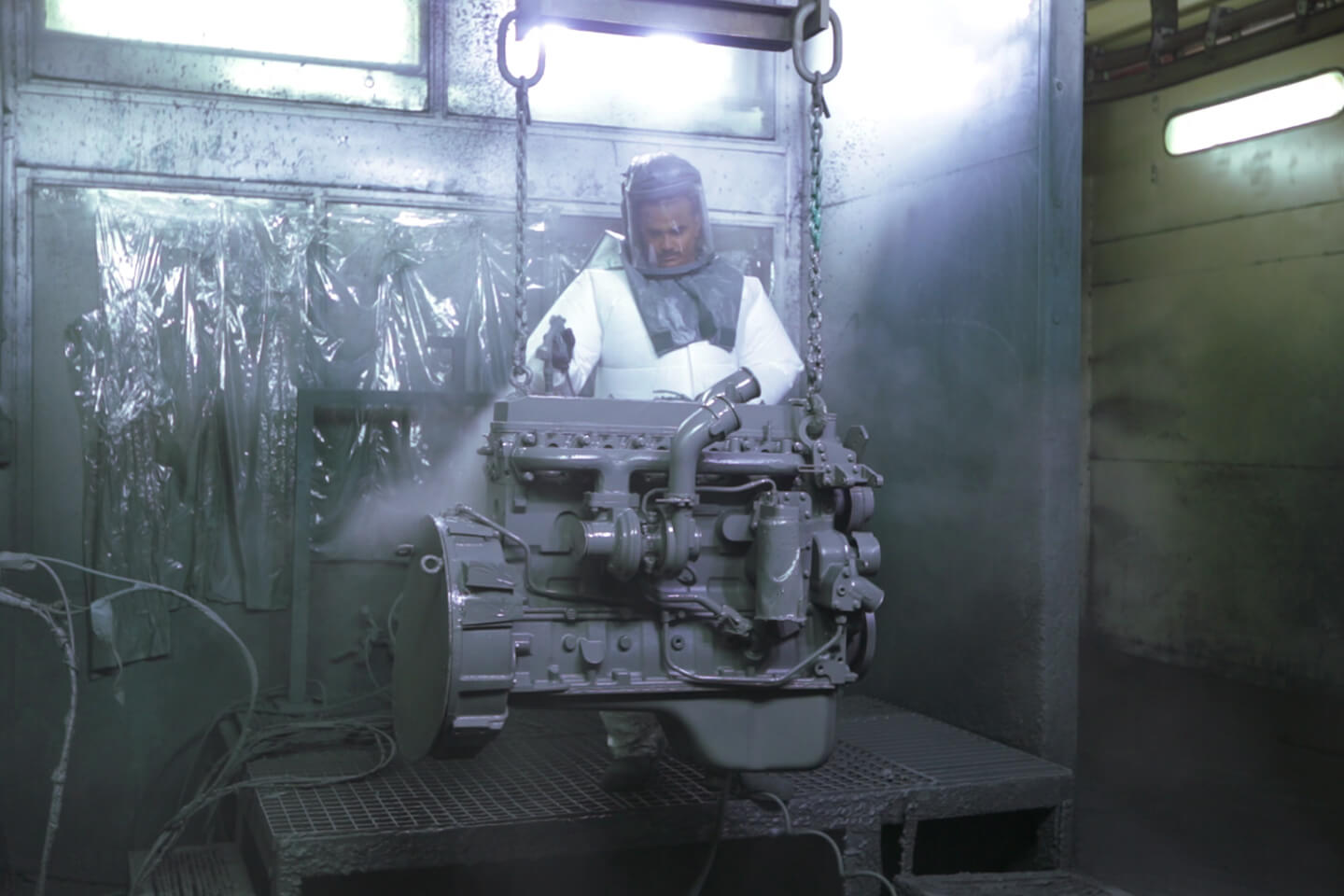 Advanced technology at a competitive price
For Kwality Paints, this environment-friendly product helped them become one of the leader in the water-borne paint market. Even though the WB product is superior to the SB product, with the support of Covestro, it was possible to arrive at a competitive price. It helped them redefine their brand image and find their place amongst the bigger players in the industrial paints category.
For Covestro it was an enriching experience to develop the first –ever application of water-based paints. A complete collaborative approach was followed during product development and team work was demonstrated across the supply chain – from product selection, formulation, application, HSE, Purchasing and Legal approvals. Water based technology is now considered the future of the paint industry, and can be extended to axles, cranes, machines, robots etc.
Covestro is committed to continued efforts towards research of technology for meeting the requirements of coating makers.
About Tata Cummins:
Tata Cummins Pvt. Ltd. is a 50:50 joint venture between Tata Motors Limited, India's largest automobile manufacturer and Cummins Inc., USA, world leaders in design and manufacture of diesel engines. Established in the year 1994, the company started its operations with its state-of-the-art facility at the steel city of Jamshedpur. Subsequently, company expanded its operation with the setting up of the second and third manufacturing facilities at the Cummins Megasite in Phaltan, Maharashtra.
Kwality Paints and coatings Pvt. Ltd. (KPCPL):
KPCPL is a manufacturer of automotive and industrial paints. KPCPL today, with its rich heritage of 35 years is proud to be a significant part of specialty coating market in India for the application on metal, plastic, fiber glass and wooden substrates.