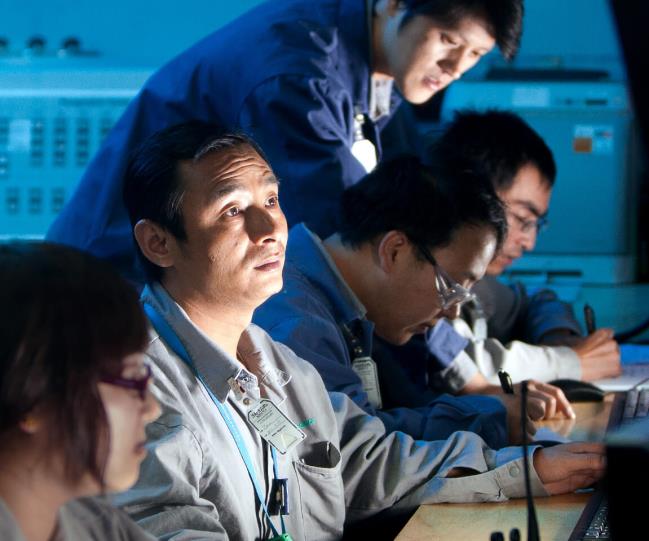 Our numbers talk for themselves

Covestro China in facts and figures

Every day we are working on the formula for creating a successful working environment – for employees, potential applicants, the entire Covestro team.
To make this formula more tangible and give you a better idea of Covestro and how we work, we take a look at facts and figures that paint an accurate picture of our sites in China.
State-of-the-art production
Since we've established our regional headquarters in Pudong, Shanghai in 2011 Covestro China has grown from strength to strength through the years. Our Shanghai integrated site is the company's largest site worldwide and now home to 11 plants with the latest technology, covering all major products that Covestro offers and serving industries including construction, automotive and electronics. The site was granted the National Green Factory certificate by the Ministry of Industry and Information Technology in 2018 for its continuous efforts in using innovative processes that ensure greater sustainability in manufacturing.
Beyond that we are active at 7 production sites and 1 regional innovation hub throughout Greater China and have the pleasure of working with more than 3,000 outstanding employees from diverse fields.
What makes us proud
We love the fact that our employees actually look forward to coming to work and that, together, we push boundaries to address some of the world's biggest challenges.
If this satisfaction and exceptional employee offerings is then even mirrored by awards from the industry, well that's just the cherry on top.
Covestro China has been awarded Top Employer China by Top Employers Institute and Employer Excellence China by 51job since 2019, and been awarded as China Top 100 Most Attractive Employer by students in China since 2020.