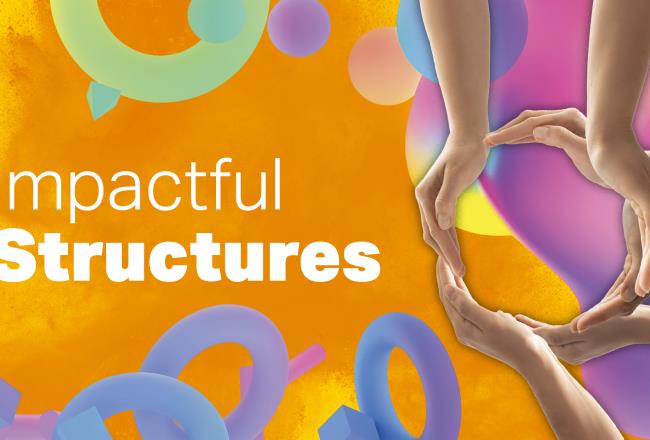 DIVERSITY, EQUITY AND INCLUSION
Impactful Structures
Covestro continues to strengthen its DEI framework in the United States and Mexico
Embedding DEI into Covestro's structures
Covestro Mexico implements a series of DEI-focused initiatives in 2022
From conducting blind resume reviews to changing longtime policies in order to recognize the diversity of families, Covestro Mexico continues to strengthen a DEI framework that enables all employees to be their authentic selves at work while feeling respected and valued.
Blind resume reviews: To help hiring managers eliminate unconscious bias in the hiring process, all candidate resumes must use neutral pronouns to focus the resume review solely on competencies and experiences. This helps avoid discrimination and guarantee opportunity.
Menstruation Is Everyone's Issue: This initiative provides women in all Covestro Mexico plant and office locations with free sanitary products in every bathroom and paid leave for severe menstrual pain. An accompanying educational campaign is focused on when a woman should see the company doctor for menstrual pain.
Medical insurance: A policy change to recognize the diversity of families permits all life partners, regardless of gender and marital status, to be added to an employee's company-provided medical insurance.
Adoption and paternity leave: Male and female employees adopting a child now have the same paid-leave benefits as birth parents. Male employees are also now eligible for paid paternity leave for birth children.
Survey captures employee voices
Through the introduction of DEI questions on our ENGAGE employee survey, we know – rather than think we know – employee perspectives on this important topic. Their insights are informing our DEI strategy and initiatives, helping ensure we're focused on the correct priorities in our journey toward an inclusive and equitable workplace culture.
Introduced in our May 2022 engagement survey, the questions provided feedback on the topics of diversity, inclusiveness and discrimination. The comments were particularly insightful and showed, along with the high employee response rate, that our employees are interested in having a voice regarding DEI.
"To advance DEI, we need everyone to be part of the conversation," said Katherine McEvilly, vice president and head, Human Resources, U.S. "What we heard through this survey is that we've got to continue educating and communicating how DEI contributes to our business success and that we hire and promote people based solely on their qualifications from a diverse candidate pool."
Actions being taken based on the survey results include:
Increased DEI communication to all employees;
Additional interviewer training;
Identification of learning paths for a new DEI learning platform;
A new fairness and respect initiative; and
Employee resource group expansion and activity prioritization.
Sparking DEI learning and conversations
Videos, podcasts, conversation guides and brain exercises. These are just some of the learning options available in an online DEI education platform that Covestro is piloting in the U.S. to bring to life the role DEI plays as an integrated part of the business strategy.
Focused on DEI, the platform uses micro-learning – short units that can be standalone or combined into broader lessons – to make it easier for employees to incorporate education into their schedules and learning preferences.
"If you have five minutes, you can learn something about DEI," said Adrienne Woodard, head, Diversity, Equity and Inclusion, Covestro LLC. "You can read, listen or interact – whatever is the best way for you to absorb the information. The platform is very engaging, which increases and sustains employee participation."
The learning is broken out into tracks, such as unconscious bias and inclusive leadership. The 250 pilot participants, which include senior executives, human resource personnel, people leaders and leaders of the company's DEI councils and employee resource groups, are asked to share their learnings regularly in staff and team meetings to foster conversation.