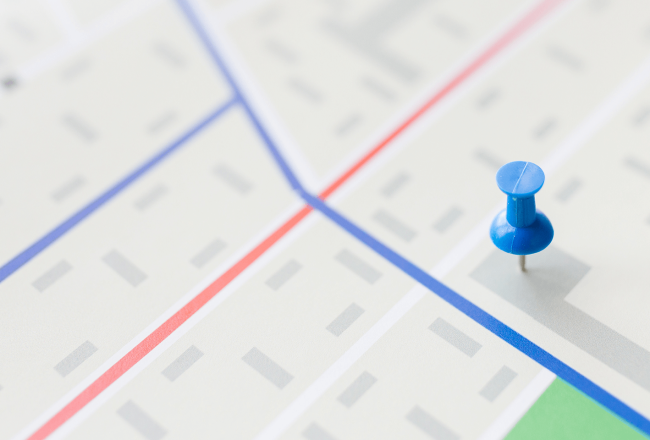 Proximity to key markets
Strategically located across the United States
Covestro LLC maintains research, manufacturing, sales, support and administrative operations throughout the United States. Click locations highlighted below to learn more about our facilities at the selected location.
Augusta, GA: Production site
Baytown, TX: Largest production site in North America
Channelview, TX: Production site
Deerfield, MA: Production site
East Providence, RI: Production site
Elgin, IL: Main office and R&D; Pilot plant for energy cure materials
Frankfort, IN: Production site
New Martinsville, WV: Production site
Newark, OH: Polycarbonate compounding facility and regional Color Competence + Design Center
Pittsburgh, PA: North American Headquarters; R&D, sales, support and administration
South Charleston, WV: Production site
Washington, D.C.: Legislative affairs office
Wilmington, MA: Offices, R&D and production site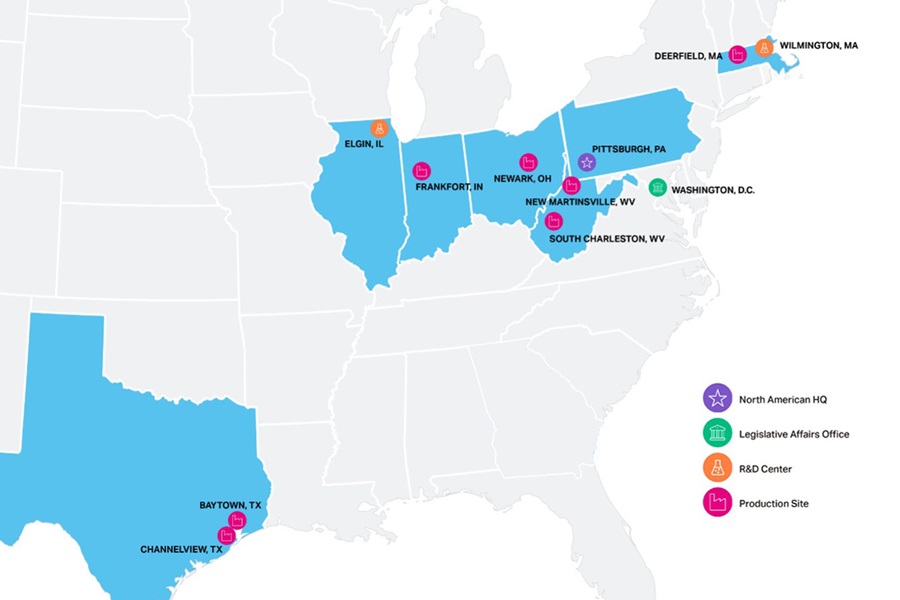 Information about our major production and research sites in other regions around the world is available through the Covestro global corporate website.
Baytown Founded in 1971

More than 1000 employees

Doubled production capacities within five years
Largest plant in North and Central America
From its lush green surroundings to the friendly Texas welcome by its 1000-plus employees, entering Covestro's largest North American manufacturing site is like walking into a friend's home.
The friendly atmosphere, comradery and teamwork of its workforce go hand in hand with the site's commitment to enhance the community where employees live and work. Through employee volunteerism, the company has continued its support of community improvement initiatives since the first units were completed in 1971.
In an area rich with industrial history, with a number of petrochemical and refining facilities as neighbors, the site's roots in industry extend back to well before ground-breaking began. This thriving industrial landmark, 25 miles (40 km) east of downtown Houston, sits on top of what used to be a huge rice field, which later became the subject of oil exploration after a strike was made at nearby Tabbs Bay in 1908.
Construction on the current facility began in 1970. Between 1996 and 2001, the company doubled its manufacturing capacity with what was then its largest-ever capital expansion of $1.4 billion. Additional investments were made to improve energy efficiencies, minimize waste and reduce natural resource utilization, including a project saving 800,000 tons per year of greenhouse gases.
Covestro LLC
8500 West Bay Road
Baytown, Texas 77523
Get directions ›