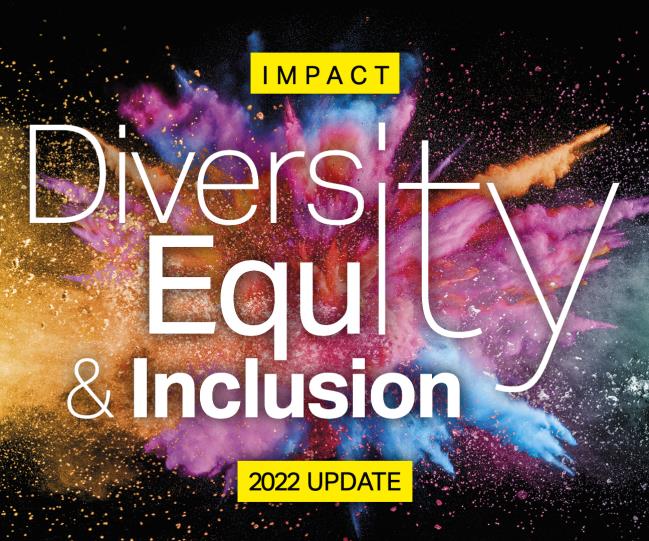 Diversity, Equity & Inclusion
Making an IMPACT: At Covestro, we're committed to making the world a brighter place. That's why we foster diversity, equity and inclusion (DEI) as the foundation of our innovation and growth. Learn more about our efforts throughout our DEI IMPACT Hub.
Colorful Reflections
In 2022, we set out to make diversity, equity and inclusion (DEI) feel different for our employees. We wanted to prove that — after seven years of building our DEI foundation — we could reenergize our efforts and attract more people to join us.
And, it worked. We made a tangible impact — a word that inspired the new name for our DEI report. Now called IMPACT, our updates will show you how we're taking action and making a difference.
Download the 2022 DEI Impact Update
Learn how Covestro is making a tangible IMPACT in this DEI update.
Our DEI Strategy
Our vision and values form the foundation of our DEI strategy, which is aligned with our business goals and linked to the United Nations Sustainable Development Goals. Essential to our success in creating a DEI culture is combining the strategy's primary focus areas of colleagues, company and community with actionable leadership at every level and location.