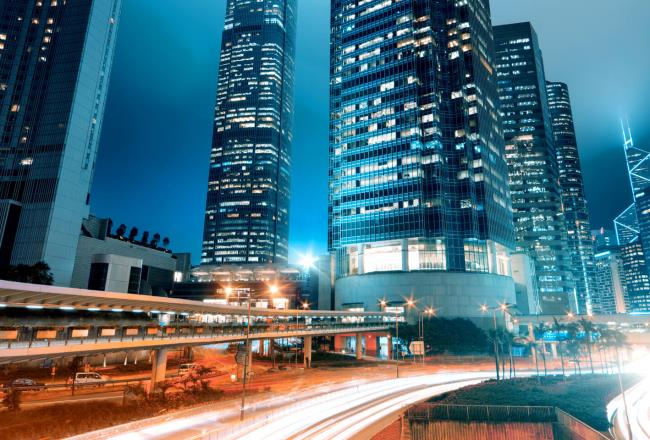 Future of mobility
The mobility of our cities is redesigned in the name of sustainability
It is possible to make travel more comfortable and sustainable. In new technologies and innovative materials we can find the answers to improve our ways and therefore our quality of life.
What do we want for our cities? It is the question we constantly ask ourselves because every day we face great daily challenges. Among these the most relevant are:
travel times
the quality of the air
Two aspects that have a strong impact on our quality of relationship, health and life. Desiring a sustainable city means facing and solving these great issues that concern both the reality of individuals as well as that of the whole community.
Urban traffic and pollution: reversing course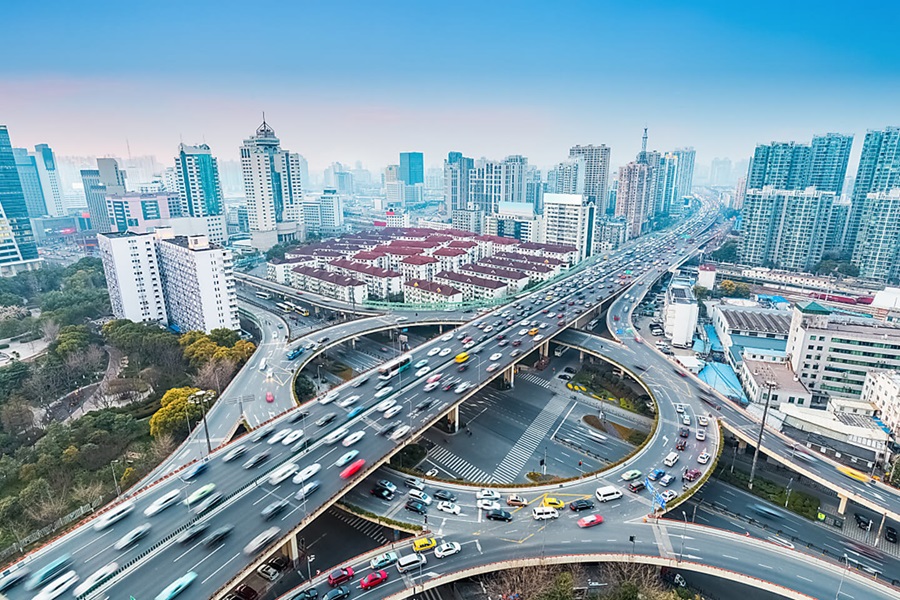 WHO (World Health Organization) says that 92% of the world's population lives in areas where air quality is dangerous to health. In urban areas, the concentration of fine dust often exceeds the alarm threshold and one of the major sources of PM10 and PM2.5 are the internal combustion engines. No buffer measures are needed for this ever-growing trend, such as blocking circulation or scrapping the oldest vehicles, but a global change is needed.
Daily mobility: we move to the cities at the time of a sloth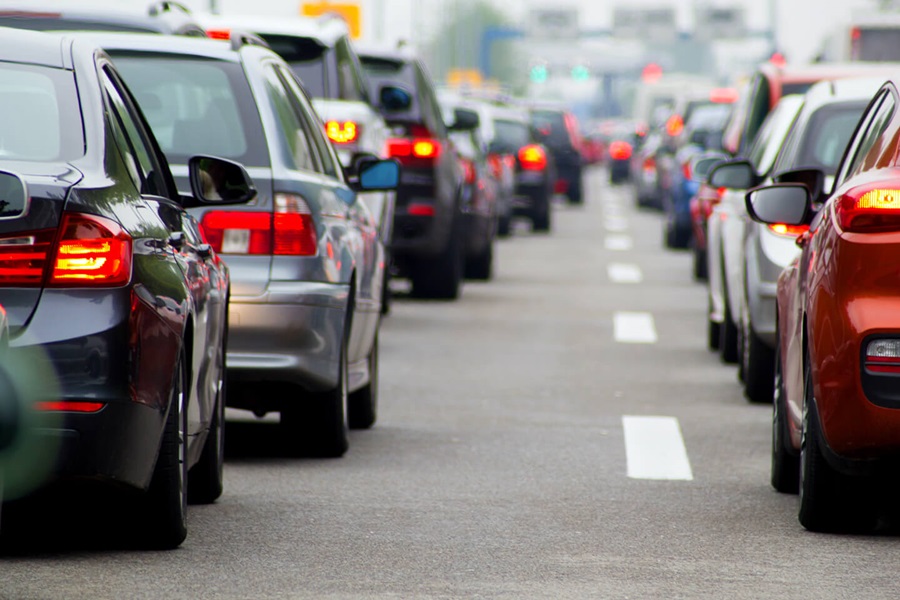 In every city, small or large, travel distances become an obstacle course. And times over the years have increased exponentially. Globally it is estimated that the average time of a commuter going to work is 40 minutes per trip. In cities like Hong Kong, Tel Aviv, Los Angeles or New Delhi, this time can double. Let's think about the impact that all this has on our well-being and our life.
Change: a simple verb to create new ways and new habits
Mobility solutions must be of two types: single and collective. Because breaking the mold and opening up to the future and changes is vital. For this reason, #PushingBoundaries is the motto that inspires our choices and our dreams: to find new materials and new processes through research.
Our attitude: Pushing Boundaries
High-tech polymers in motor vehicles are the real alternative to the construction materials used so far. They effectively replace metal and glass and have indisputable advantages in terms of sustainability and safety.
Polymers and sustainable mobility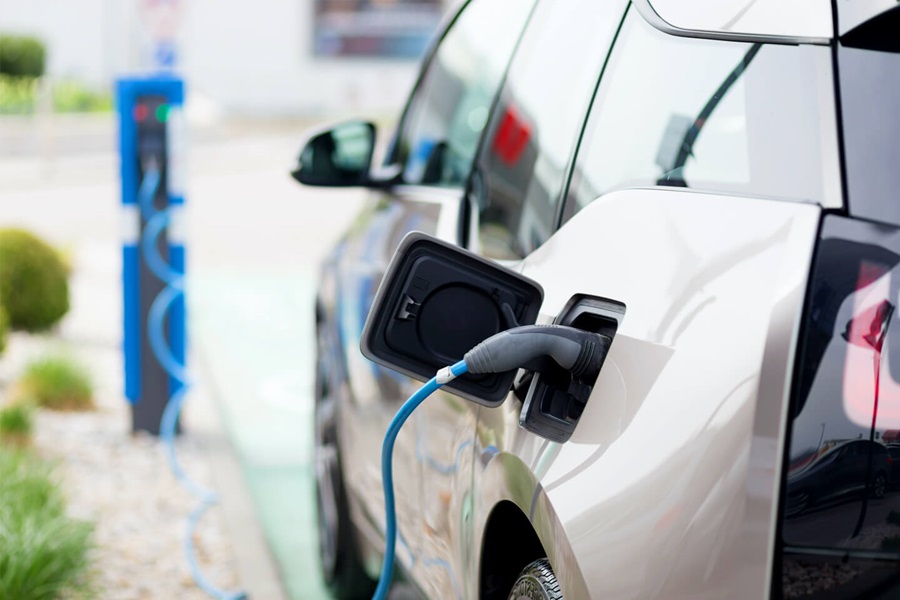 High-tech polymers in motor vehicles are the real alternative to the construction materials used so far. They effectively replace metal and glass and have indisputable advantages in terms of sustainability and safety.
They are:
light
malleable
resistant
recyclable.
Cars become lighter and therefore require less energy to move.
The alternative to fossil fuels is electricity or hybrid energy. Cars with less weight require less energy and less engine power, to the advantage of consumers.
We redesign every part of the vehicles to make them more efficient and safer
With the malleable polymers you can draw more aerodynamic and ergonomic shapes. The designers finally have completely flexible materials that manage to combine form and function.
Continuous and sinuous lines completely redesign cars
With the raw materials designed by Covestro, you can create smooth and seamless surfaces, in which the various components of the car can be integrated without interruptions: headlights, rear lights, direction indicators and antennas integrated with the bodywork for a unique and less air resistant design.
Poly-carbonate glass also for cars
Poly-carbonate glass is the future of automotive exterior. It means being able to have a greater width of the openings and improve visibility. Drivers can better see the road and pedestrians. Passengers can enjoy an amplified and more pleasant travel experience.
In automotive glazing, the replacement of glass with poly-carbonate is a further step towards sustainability because it decreases the weight of the components by up to 50% and also improves thermal management, reducing fuel consumption.
Polymer coatings and adhesives that are safe and sustainable
Covestro has developed a hardener for coatings and adhesives that has 70% of its carbon content derived from sources of plant origin. This hardener achieves, and in some cases exceeds, the same properties as conventional higher-end products. Structural adhesives can join together light polymeric materials. This also removes the weight of the rivets and welds and improves the appearance of the vehicle.
The polymer-based raw materials are already ready for the car of the future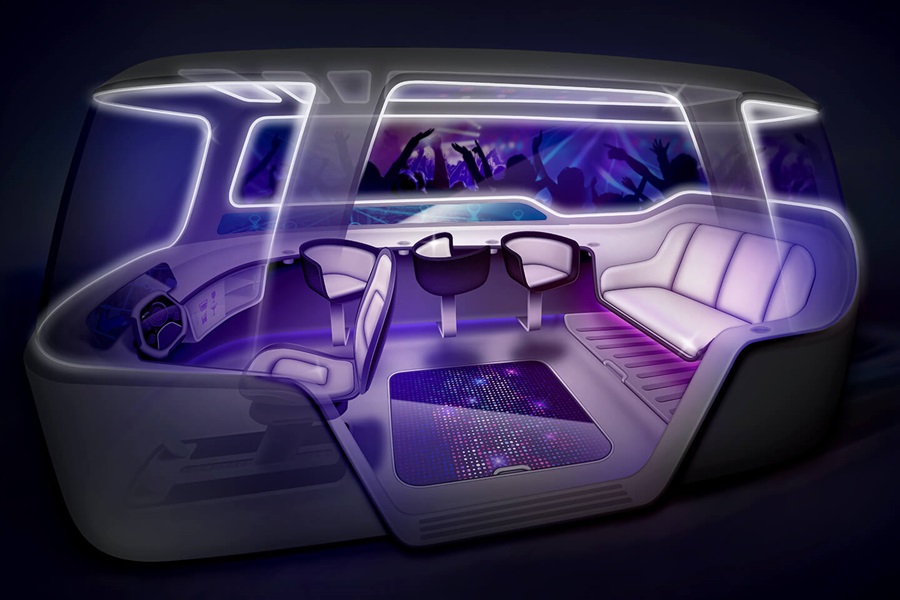 When we think about mobility in the years to come, everyone imagines cars that drive on their own without a driver. The searches all go in this direction and from time to time new automatism's are developed which lead us to think that soon we will have cars without a steering wheel.
The absence of a steering wheel also means that attention during the journey can be diverted from the guide to experiencing the interior in a completely new way. The car becomes a space of life and experience and not just a means of movement. For this reason, the exteriors must be modulated to meet the needs of sustainability and electricity supply, while the interiors must be modified to obtain a better, more welcoming and pleasant livability.
From idea to execution: the study of the concept of electric car
Together with automotive OEMs, industry partners and future designers from the Umeå Design Institute in Sweden, we have developed an autonomous electric vehicle prototype that showcases the possible solutions that are obtained with innovative and bold materials used for exteriors and interiors. Already 50 years ago, Covestro laboratories, at the time part of Bayer, had designed the first car with an entirely plastic body, a futuristic idea that became reality. Today we have again applied our functional design concept to electric cars. Together with industry partners and design students, we have incorporated all exterior design trends into the project, including a seamless front end, holographic lighting, wrap-around polycarbonate glass and our sustainable coatings and adhesives systems.
Private, shared or public: the automotive sector must look forward to innovation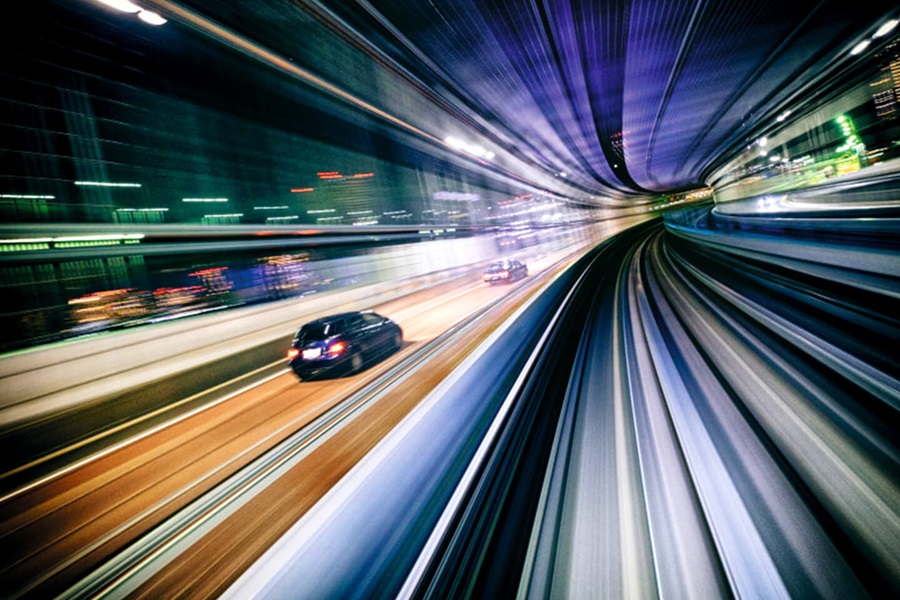 It is undeniable that in recent years there has been an ever -deeper crisis in the economies linked to the mobility sector.
Covestro has always made available to companies the willingness to collaborate and forge partnerships to design and create cutting-edge means of transport.
Renewing means growing and creating new production opportunities. Worldwide, large auto companies are already converting production significantly.
Polymers represent a concrete response to the need for innovation as well as better use of the planet's resources: an attitude that is increasingly rewarded.
People ask to change.