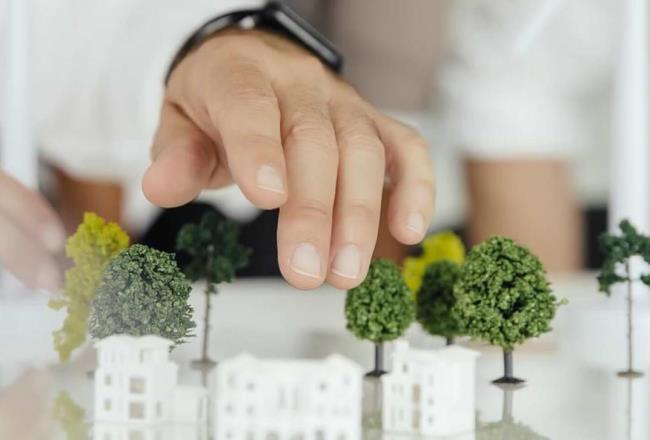 Corporate sustainability
Corporate sustainability is synonymous with growth and success
Sustainability has become a winning business model and has ceased to be "only" an ethical factor, as defined by Corporate Social Responsibility (CSR). Today companies are aware that there is a growing link between the eco-sustainable actions that are used in production processes and their success as a company. In fact, the adoption of green measures in practices and throughout the production chain has a strong impact on market expectations and reduces CO2 costs.
Corporate sustainability throughout the production chain
A product can be sustainable only if it is the sum of all the components needed to create it: materials, energy, production processes. Now available to companies there are tools, management and organizational systems that can significantly reduce the impact of business activity on the ecosystem.
In Covestro we have developed a "green practice" system. In addition to the production optimization, we analyzed the commercial relationships of our supply chain and decided that they had to be consistent with the environmental, social and ethical standards that we set ourselves.
Real sustainability is achieved only with a strategic vision that involves all areas of the company. It is essential to intervene in the sectors of:
production of energy from alternative sources
recovery of waste and products
optimization of logistics
product innovation
efficiency in production processes.
Covestro wants to be an engine of sustainability and for our processes we aim to optimize production. We make the best use of resources, reduce the use of the most precious ones or replace them with less expensive and rare ones; we also recover and give value to waste.
But companies no longer need to act and produce sustainably. They must be sure that suppliers meet the same standards. In Covestro we know it well. Our goal is that by 2025 all strategic suppliers meet, in a verifiable way, the sustainability requirements that we have set ourselves. Only if the entire value chain is united by the same foundations, can we create truly eco-sustainable materials, products and solutions.
The goal is the circular economy. With green energy, truly sustainable production
Renewable energy will feed Covestro plants in Germany.
With the Danish company Ørsted, the largest producer of energy from renewable sources, we have signed the largest industrial supply agreement in the world.
The contract provides that electricity is generated in an offshore park off the island of Borkum in the North Sea. Starting in 2025, Ørsted will supply green energy for ten years, generated at Riffgrund 3, a newly built wind farm. The energy purchase contract has a capacity of 100 megawatts, enough to cover the electricity demand of 300,000 people.
It is an unprecedented step for the chemical industry in Europe.
With the purchase of green electricity, we are supporting our global sustainability strategy and preparing for the expected rise in energy prices and CO2 costs. We assume that this will allow us to inspire and motivate our customers and the corresponding value chains towards sustainable industrial production.
Our agreement with Covestro is the first tangible step to guarantee stable revenue for part of the energy generated by Borkum Riffgrund 3, which will be built and managed without subsidies. At the same time, this business agreement demonstrates that offshore wind can be a reliable source of green energy by offering the large volumes required by energy-intensive industrial players.
Product innovation and sustainability are achieved with wide-ranging objectives. Global growth is linked to the circular economy and the virtuous cycle of production starting from the ecological and ethical use of resources.
The stages of a sustainable supply chain
Sustainability is not just about products and their production. The ultimate goal of all truly eco-friendly actions are people, the community as a whole. This is why our company is a founding member of the Together for Sustainability Initiative (TfS).
The purpose of the chemical companies that are part of it is to evaluate the environmental, labor and human rights performance of their suppliers, but also to give guidelines and create synergies.
Attention to the supply chain reduces inefficiencies and broadens best practices among suppliers.
In this way, important principles can be defended in the matter of:
ethics
labor rights
Health & Safety
environment
management systems.
With the drafting of a Code of Conduct, Covestro offers a shared document. It expresses the principles of ethics and sustainability, respect for which is an important component of the selection and evaluation of stakeholders.
The Code of Conduct is made available to all our suppliers. A way to strengthen collaboration and mutual growth with transparent guidelines to make everyday activities sustainable and create a new growth and development footprint with partners.