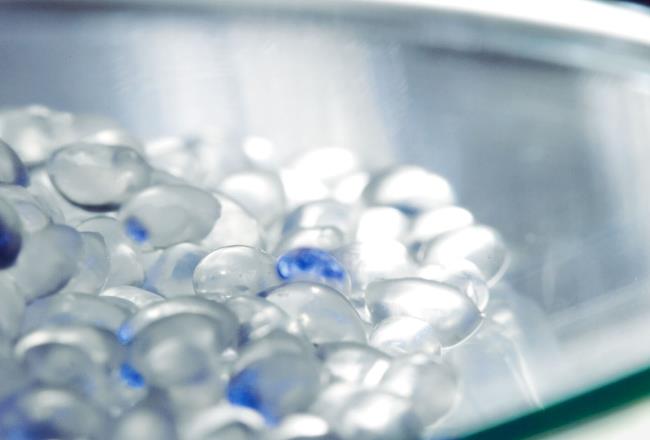 Alternative raw materials to oil with biomass
Alternative raw materials
Designing a new plastic supply chain: alternative raw materials
The European Green Deal is the growth strategy for Europe. This project has the ambition to move towards a zero-pollution and toxic-free environment. To achieve environmental sustainability it is necessary to develop a circular economy in which resources are recovered and give life to new raw materials called "Second" because of recycling. Or you can extract essential components from renewable and non-fossil sources and obtain alternative raw materials and develop products that bring lasting benefits to humans and the environment. Circular economy and the new chemicals strategy are closely intertwined.
With the development of new production techniques, the upstream replacement of chemicals with other alternatives that are safer, more efficient and sustainable is being promoted. Innovative chemistry plays a decisive role in the redesign of products, in improving competitiveness and in the search for ecological sources of raw materials.
We cannot do without the polymer products that are everywhere around us. They are essential in every field of human action, from food to medical treatments, from buildings to consumer electronics. The chemical industry is the fourth largest in the EU, with 28,000 companies employing 1.2 million people and generating around 170 billion a year of added value for the economy. The answers can come from chemistry to create new production processes that have less impact on the environment.
Biomass as an alternative raw material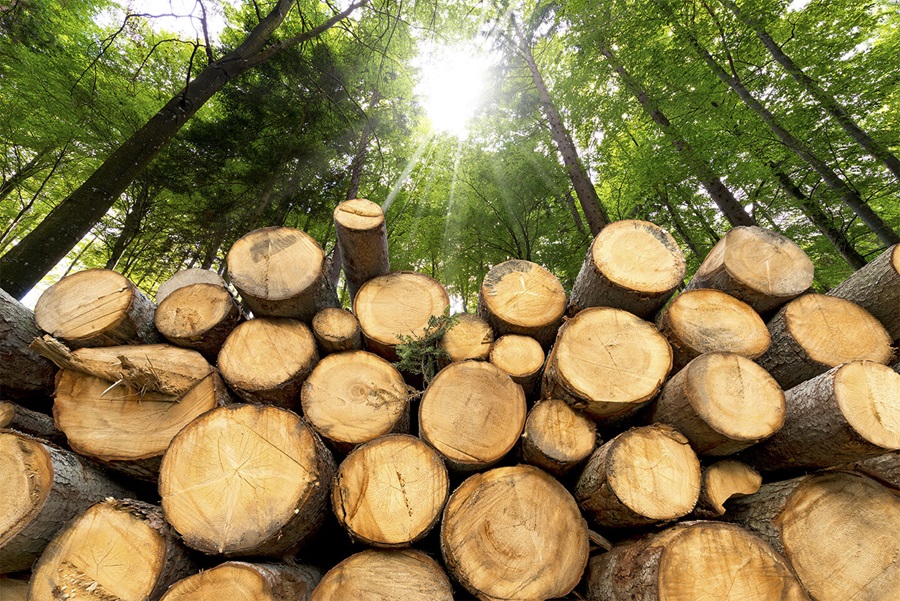 Plants are an amazing source of carbon which is one of the components of polymers. Biomass is capable of replacing fossil resources such as crude oil.
In the Covestro laboratories, various solutions have been sought and entered into the production chain to make plastic production more sustainable.
The goal is to be increasingly independent of fossil fuels for both raw materials and energy. The sensitivity of consumers pushes companies to create sustainable products and today Covestro has green solutions in its portfolio for all sectors. From biomass it is possible to obtain:
CO₂ for hardeners intended for coating
bio film-forming products intended for high quality cosmetic applications
aniline which is a component in polyurethane foams
Biomass as an alternative source for aniline

In the chemical industry, aniline has multiple uses. It can be used as a base for the production of medicines, dyes, plastics and polyurethanes. Aniline is a fundamental component in the production of diphenylmethane diisocyanate (MDI), which together with polyols is used to create polyurethane foams.
Today, almost all polyurethane foams are produced with catalysts based on amines obtained from benzene, that is, from a petroleum product. Covestro has studied a new two-step process that uses industrial sugar to make aniline. In the first step, a microorganism acts as a catalyst and converts the industrial sugar into a precursor. In a second phase, the aniline is produced by chemical catalysis.
This innovative method is responsible because raw sugar comes from corn, straw or wood, so it is completely renewable. Also, waste vegetables are used or are not intended for human consumption.
Every year 5 million tons of aniline are produced worldwide and Covestro is one of the leading producers with a capacity of one million tons. This alternative raw material represents an important step in improving the global CO₂ footprint.
Bio hardeners for protective films and coatings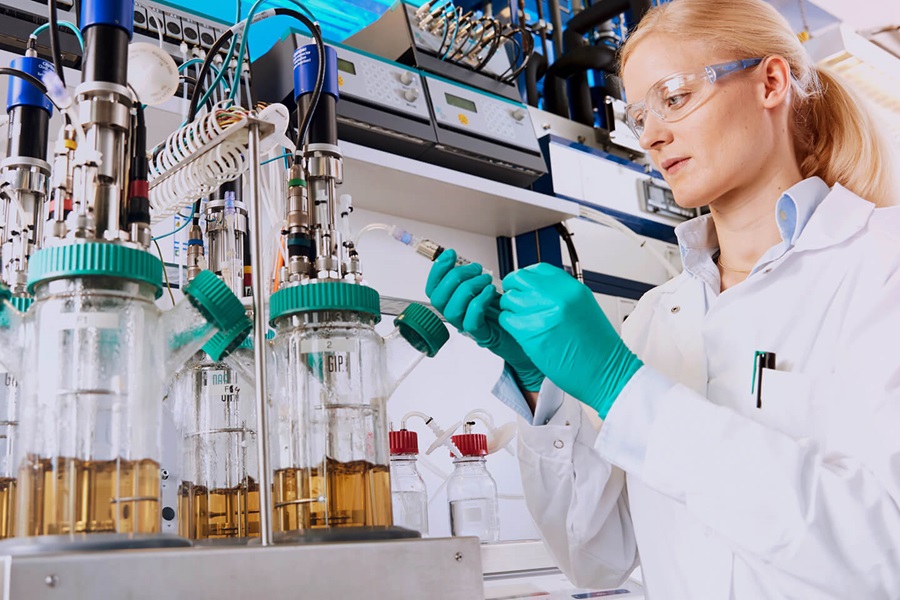 Biomass's represent a precious and entirely renewable source of carbon, especially for those sectors where consumer sensitivity towards safe and sustainable products is very high.
The Covestro laboratories have developed a polycarbonate film that has 50% of its carbon content coming from biomass, without sacrificing high physical/mechanical performance, indeed! Compared to films made entirely from fossil raw materials, this new product has better chemical resistance to atmospheric agents and greater abrasion resistance. It can be used in standard processes and then be printed, laminated, coated. Applications range from the electrical and consumer sectors to the aeronautical or automotive sectors.
In the automotive field, where the demand for sustainable mobility is growing, Covestro has carried out a project with the Audi group. A hardener for automotive coatings has been developed which is has a 70% carbon base from biomass. The bio-based coating was tested and compared with standard products and proved to be fully capable of replacing them.
But it is in the field of the furniture industry that environmentally friendly coatings and paints can satisfy consumers. The market asks for sustainable and safe materials because they are used precisely in environments where daily life takes place. Bio-based waxes and oils for furniture treatment are nothing new, but so far they have not been able to provide the same level of protection as fossil-based coatings, especially in heavily used areas such as kitchens and bathrooms. Also, in this case, a research partnership with two important brands such as RiFRA, for furniture and Sirca, specialists in wood coatings, has led to the definition of biomass-based coatings with resistance to chemical and mechanical stress equal to traditional ones but with a better environmental impact.
Polymeric films for non-polluting cosmetics

The cosmetics industry has important numbers with a turnover that in Italy exceeds 12,000 million euros and which sees annual growth of more than two percentage points. Sustainability and innovation are needs that determine the success of a company. Consumers, increasingly aware, are asking for long-lasting formulations, effective but also safe and bio-compatible.
Covestro has fielded polymeric ingredients that are made up of at least 50% of renewable raw materials. The new cosmetic films within make-up, result in products with more bio-compatible INCI while maintaining the same advantages of synthetic films for moisturizing and persistence. In formulations intended for hairdressing, the advantages over other natural products are truly superior and allow for flawless styling and hold.
These green liquid polymers also have the advantage of not generating microplastics and not polluting. As all cosmetic ingredients end up in the water, biomass-based liquid PU film former features total biodegradability and are the most environmentally friendly solution for cosmetics manufacturers and the most sustainable choice for consumers.
Recovering carbon dioxide as an alternative raw material

The use of recovered CO₂ as a raw material is an innovative approach for the production of plastics. Industrial activities emit CO₂. In its factories, Covestro has managed to recover the carbon dioxide that otherwise would have ended up in the environment to produce polyurethanes. The benefit is twofold: reducing the consumption of crude oil and decreasing the amount of carbon dioxide dispersed in the air. The recovery CO₂ is used to produce soft polyurethane foam for mattresses and upholstered furniture. But the uses can be many: from artificial turf, whose binder contains up to 20% of recycled carbon dioxide, to sports flooring for gyms and sports halls.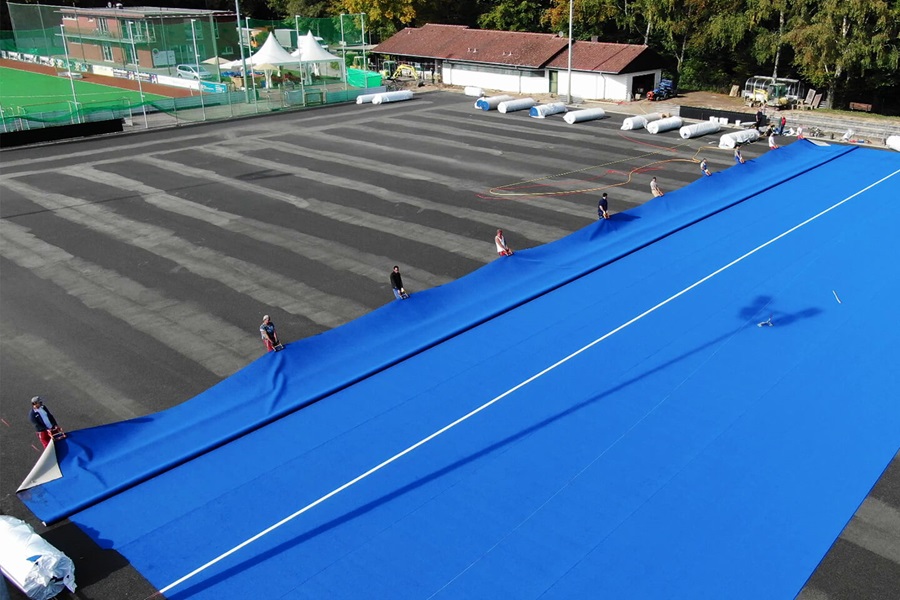 Other ongoing projects see the use of recovered carbon dioxide-based polymers to manufacture:
textile fibres
concrete
consumer chemicals
fuel
Moving away from oil

The second industrial revolution saw the massive use of oil both as raw material and as an energy source. The negative effects of over 150 years of this production style are now well established.
Thanks to technology we can say that it is heading towards a third industrial revolution. Green Recovery responds to climate change with the intelligent use of raw materials alternatives to fossils, the network of resources and digitization.
The prospect of losses of trillions reminds us that, when it comes to the rise and fall of great civilizations, past assets inevitably become future liabilities, a bill to pay for generations to come. There are moments in history when no new revolution in communications technology, energy and mobility and logistics is on the horizon, leading to the collapse of a civilization. This time, fortunately, to push to abandon the old infrastructure, while offering us the possibility to live on Earth more lightly and sustainably, is a new and powerful green infrastructural revolution.