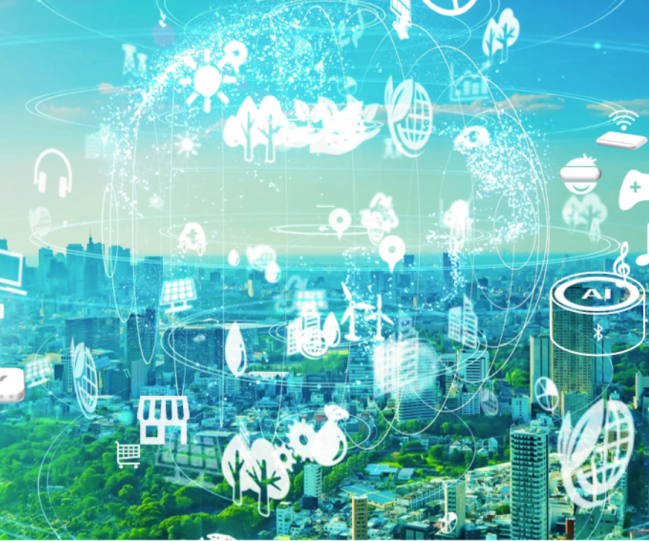 Future scenarios for sustainable and circular plastics
Reshaping Plastics
The roadmap for the sustainability of plastics: the Plastic Europe report
"ReShaping Plastics - Pathways to a Circular, Climate Neutral Plastics System in Europe" is the report published by Plastic Europe in April 2022. A scientific analysis that, from the scenario on the current state of the plastics sector, traces a sustainability roadmap to reach net-zero in 2050. The study, commissioned from a pool of scientists supported by international experts from industry, academia and non-profit organizations, warned of the urgent need to implement important changes. To achieve the goal of producing totally circular, zero-carbon polymer materials, polymer chemical companies will have to adopt targeted plans and innovations within the next 5 years.
But the real key to the strategy will be cooperation between industry, governments and civil society.
"ReShaping Plastics" focuses on four uses of plastics: packaging, housewares, automotive and construction. In Europe these sectors absorb 75% of the total demand for plastics and account for 83% of the production of post-consumer waste.
This is why intervening in reducing the environmental footprint of these products means achieving the climate goals set by the European Green Deal, significantly mitigating climate change and achieving the circular economy.
Starting from an analysis of the current situation, ReShaping Plastics outlines five progressive scenarios and gives key indications for pursuing circularity and decarbonisation and prescribes the political, technological and financial efforts necessary to make plastics a sustainable material.
5 possible scenarios for reducing the impact of plastic
Reports show that, as of 2021, around 14% of plastic waste is recycled each year in Europe. The rest is incinerated, delivered to landfill. A percentage that is too low, especially when viewed in the light of the constant increase in demand for high-tech plastics and polymers in almost all areas. A figure that also appears very underestimated, given the persistent illegal practice of littering (waste abandonment) or export to third countries.
To take effective action, it is essential that the social, government and production partners align themselves around a shared vision of potential scenarios and compromises, based on an objective analysis that clearly shows the implications for all stakeholders and the necessary economic investments. The report identified five gradual steps that from today's situation would lead to the complete sustainability of the sector and to net zero.
1 - The current situation and European measures to reduce plastic pollution
The European plastics system is already working to address the challenges of climate change mitigation and circularity, but not yet fast enough to align with the objectives of the Circular Plastics Alliance, the European Green Deal or the Paris and Glasgow climate agreements.
The recycling of plastic which is now estimated at around 14%, with the measures adopted by the EU could reach 33% by 2030. This would lead to a reduction of 11 million tons (Mt) of CO2e emissions and 4.7 million fewer tons of plastic waste disposed of in landfills or incinerators. While this is a positive development, these actions are not enough.
Add to this that despite the importance of plastics as a pillar of European industry and the growing attention to the circular economy, the data available show significant gaps. It is estimated that 43% of the plastic placed on the market in Europe is not accounted for in waste statistics.
Some of this plastic is classified as mixed waste which is destined to go directly to landfills or incinerators. This data gap must be filled to understand the true extent of the environmental and climate impacts of the sector and to design and implement correct circular economy solutions.
2-Existing technologies for the sustainability of plastics
There is no single magical solution to significantly reduce the amount of plastic waste and carbon emissions. Some companies have focused on so-called "upstream" solutions, that is, the redesign of materials, the reduction and replacement of plastic in products.
Others opt for the development of "downstream" mechanical and / or chemical recycling technologies to recover polymeric materials and obtain secondary raw materials. However, these solutions are not sufficient to reduce the use of fossil resources and the carbon footprint of the plastics industry.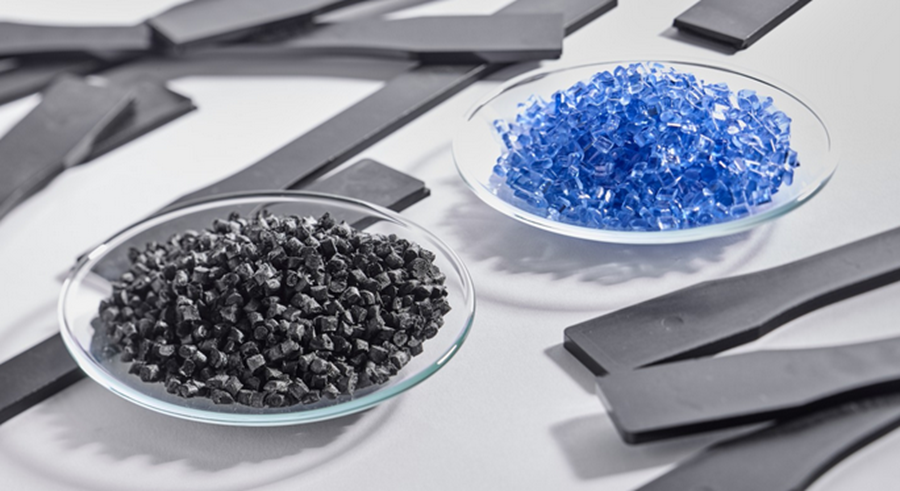 3-Synergies of solutions for the polymer chemical industry
The proven technologies and approaches upstream and downstream, when adopted together and on a large scale, can lead to reducing greenhouse gas emissions and plastic waste disposal by 33% and 46% respectively by 2030 compared to 2020. And achieve 78% circularity in the European plastics system by 2050.
The elimination of unnecessary plastic - recovery, reuse and new packaging techniques - has the potential to reduce plastic waste by almost 5 Mt per year. By redesigning the entire recycling value chain with an optimized and large-scale European waste management system, the recovered raw material could almost double to 6 Mt by 2030.
While chemical recycling, which has the potential to intercept difficult-to-recover waste, could reach 3 Mt by 2030. However, the goal of zero carbon emissions set by the Green Deal is still far from it.
4- New technologies and investments
To reach net zero by 2050 it is necessary to develop new technologies or implement those that already exist but are not very widespread. Mainly it concerns the use of green hydrogen, renewable raw materials alternative to fossil sources and CO2 capture and storage systems, but also a greater use of renewable electricity.
If all these solutions were adopted, a European plastic scenario would emerge that could emit less than 5 Mt of CO2 and reduce the demand for virgin fossil plastic by 68%. However, this framework could only be implemented with massive investments, with at least 1 euro out of 4 being reallocated from established low risk / return business models to less mature and higher risk / return business models.
5- Act now to reach the sustainability goals in 2050
Making decisions in the next five years is necessary if the goals of the Green Deal and those of the Paris Agreements are to be achieved. This time is a window of action that cannot be postponed since the large infrastructural investments and the consolidation times necessary for new technologies can show their effects. Capital investments made today will have long-term consequences, and the choices made in recent years will determine whether or not the European plastics system will achieve a circular economy and zero greenhouse gas emissions by 2050.
In fact, the data show that recycling plants take an average of 17 years from the design phase to their full commissioning. In addition to the pyrolysis technique for chemical recycling, investments in the steam cracker and the capture of CO2 must be encouraged. These are sites that have a minimum duration of 20 years. For this reason, the choices of the next few years will determine the entire structure of the plastic industrial system in Europe, its sustainability and circularity.
The set of measures adopted would lead to 60% less incinerated waste, to a reduced consumption of 70% of fossil fuels. Markus Steilemann, CEO of Covestro and, until May 2022, President of Plastics Europe, supported the ReShaping Plastics report with these words:
"The plastics industry has an important role to play in reducing emissions, reducing waste and increasing circularity… The new report shows a number of options and scenarios for getting there, which we will look closely at. Of course, we do not yet have all the answers to the challenges we face. That's why we support the report's calls for more intense and effective collaboration with our value chain and policy makers."