INNOVATION
Ideation to Commercialization
Introducing state-of-the-art dasher board technology designed to significantly improve hockey safety
New technology the direct result of Rethink the Rink collaboration between Covestro, the Pittsburgh Penguins, Carnegie Mellon University and Athletica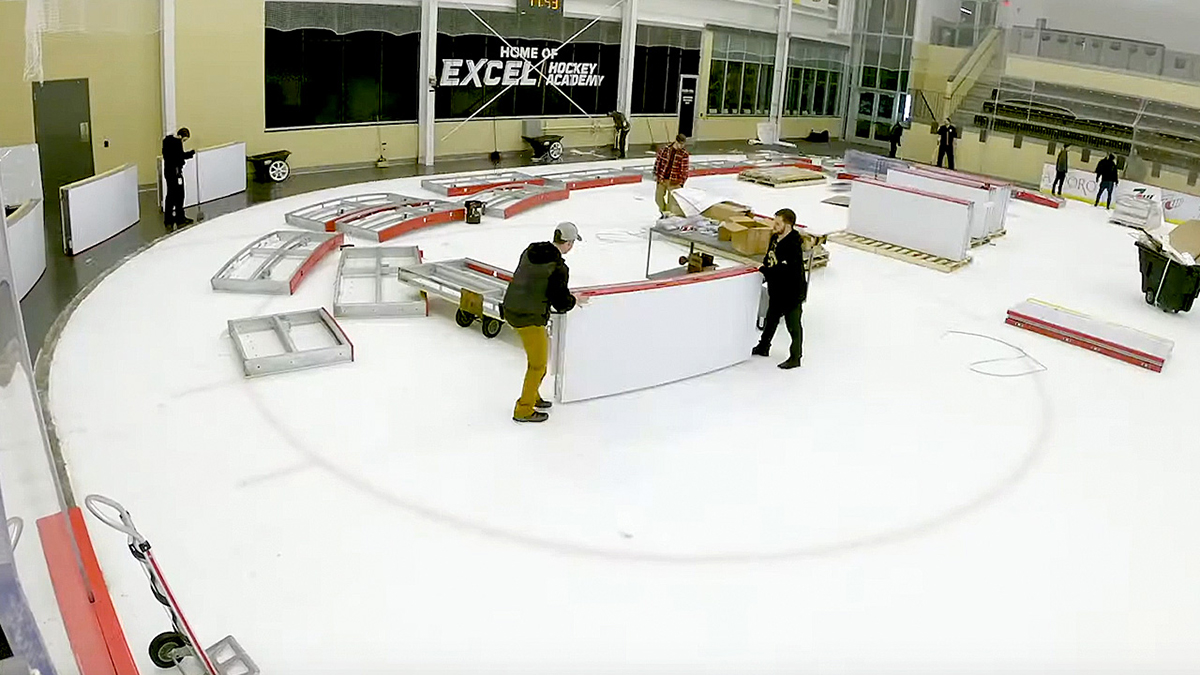 Did you know that the current hockey rink dasher board design allows for very little, if any, "give" when a player comes into contact with them? In 2018, the first-of-its-kind Rethink the Rink "Make-a-Thon" aimed to tackle this issue, jumpstarting the ideation process around ways to improve player safety without impeding the normal puck play off the boards.
The result? After more than three years of ideating, prototyping, testing and refining, we're joining forces with Athletica and the Pittsburgh Penguins to unleash a brand new, state-of-the-art dasher board design. This prototype is not only significantly safer for players, but it does not impede the normal puck play off the board.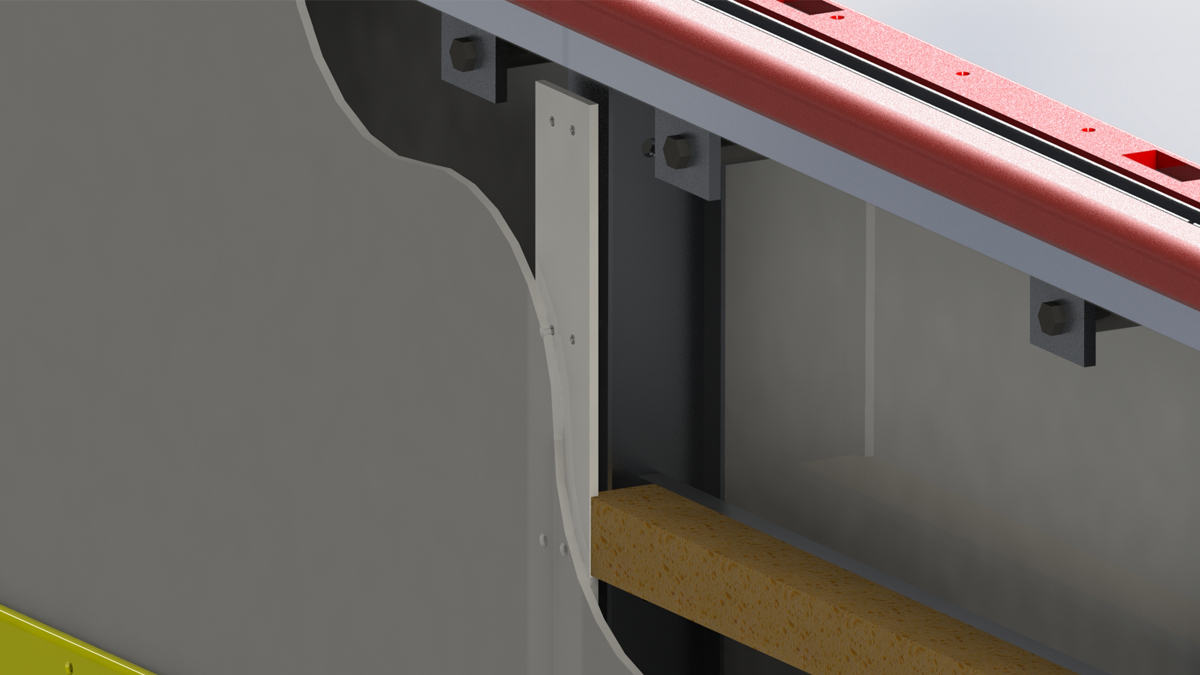 Materials make the difference
Now commercially available, the dasher boards – which contain our polycarbonate and polyurethane materials – are equipped to absorb and disperse a portion of the impact when skated into by a player, but remain stiff when a puck makes contact.
The concept was prototyped and tested by dasher board manufacturer Athletica Sport Systems using an automotive standard. Testing on the dasher board system showed:
Significant increase in absorption on impact
Up to 65% improvement in some of the key metrics of injury criterion such as acceleration and force
150%-450% increase in deflection in comparison to the traditional steel frame design
Increased energy absorption within the board system, which facilitates distribution of the impact velocity by 40-50 milliseconds
These improvements are critical, as hockey is the only major sport with a fixed board boundary. While playing hockey, pucks and players make frequent contact with the boards with high speed and intensity.
"[This application] is a testament to how we can combine material science and leading minds to problem solve. It is a great example of how innovation and collaboration come to life," said Haakan Jonsson. "This is a win for the partnership between the Pens, Covestro, Athletica Sport Systems and CMU."
For more information, check out our press release or visit Athletica's innovation blog.
Rethink the Rink: Make-a-Thon 2021
While the initial focus was on redesigning the rink dasher boards and glass, Rethink the Rink has since expanded into other areas of hockey, including player equipment.
The goal? To impact the safety of the game, without impacting how it's played.
Follow the story on social media!
As Rethink the Rink continues to grow and evolve, you can keep up by following Covestro on social media at
#RethinkTheRink
and
#InnovationScores
!