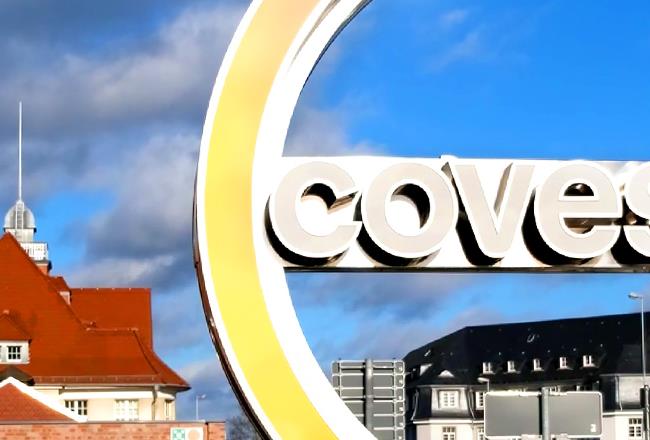 Close to customers worldwide
Covestro in Spain
Covestro is one of the world's leading manufacturers of high-quality polymers. Our company's products and solutions have applications in nearly every area of modern life. Innovation and sustainability are the driving forces behind our organization's continuous development of products, processes and industrial installations. Covestro has four production centers in Spain.
Materials for megatrends
Covestro has four production sites in Spain that currently employ more than 400 people.
At its Tarragona Chemical Park, Covestro has an MDI plant (methylene diisocyanate), a logistics centre for hydrochloric acid distribution and infrastructure facilities that also provide services to other companies at the chemical park. It is currently building a chlorine and caustic soda production plant.
Covestro's operations center in Barcelona, located in Free Zone industrial area, is dedicated to the manufacture and commercialisation of resins and polyisocyanates for use in coatings, adhesives and specialties.
In Parets del Vallès (Barcelona), it has a production and commercialisation centre for acrylic resins and polyurethanes for use in coatings, adhesives and other specialities.

In Santa Margarida i els Monjos (Barcelona), Covestro produces and commercialises polyester resins (in flakes) for use in coatings.
Legal name
Covestro, S.L.
Registered office & billing address
C/ Feixa Llarga, 7
08040 Barcelona
Mailing address for invoices
PO box 1063
08080 Barcelona
CIF
B62776794
Tarragona
Polígono Petroquímico sur
(acceso por Vial dels Prats)
Apdo. 76
43110 La Canonja (Tarragona)
Barcelona
C/ Feixa Llarga, 7
08040 Barcelona
Parets del Vallès
C/ Palou, 2
08150 Parets del Vallès, Barcelona
Santa Margarida i els Monjos
C/ València, 1
08730 Santa Margarida i els Monjos, Barcelona
Leadership positions in the three segments
In its largest segment, Polyurethanes, the company is the global leader in the development, production and sale of polyols and isocyanates, the basic components of rigid and flexible foams. These polyurethanes are found in a variety of everyday applications such as mattresses and automobile seats, or as rigid foam in insulation for refrigerators and buildings.
Covestro is also the leader in the development and production of polycarbonates. Lightweight, durable and easy to form, this premium plastic combines a wide range of desirable properties. Polycarbonates are used in a wide range of industries for all sorts of applications such as laptops, smartphones, medical devices, automobile parts and solar panels for stadium roofs. Covestro markets the material through its Polycarbonates unit in the form of granulates, semi-finished products and in blends with other plastics.
In its third segment, Coatings, Adhesives and Specialties (CAS), Covestro is the world's leading supplier of raw materials for paints, adhesives, sealants and specialty chemicals. These materials protect and enhance the surfaces of cars, furniture and flooring, and are also used in the sports and leisure, cosmetic, textile and medical products industries to give a special touch to the finished product.
Covestro has been an independent company listed on the stock exchange since the fall of 2015. Before that, as Bayer MaterialScience, the company was a member of the Bayer Group, which still holds 33.5 percent of the shares in the company.