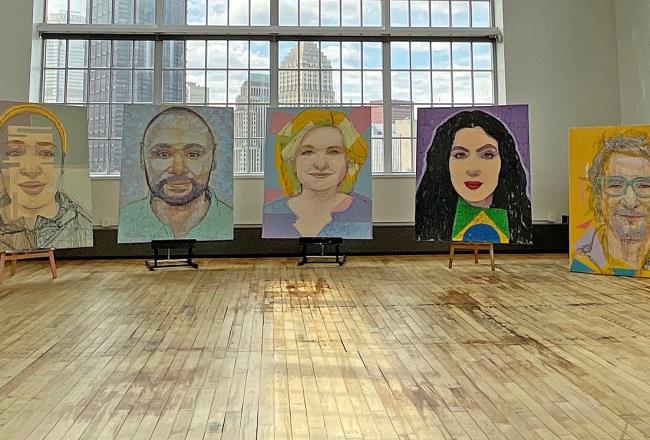 DIVERSITY, EQUITY AND INCLUSION
Behind every face is a unique story.
Getting up close and personal with Adrienne Woodard, Covestro LLC's head of Diversity, Equity & Inclusion.
Can you solve a complex problem with a narrow mindset? Can you innovate without creative thinking? Whether it is a scientific challenge or an artistic endeavor, curiosity and an open mind are the launching pads for greatness.
At Covestro, our values – curious, colorful, courageous – speak to who we are as an organization and how we innovate. Those same values are reflected in the art exhibit Really Big Faces by Tom Mosser.
Giving a new meaning to "face time"
In the making since 2019, Really Big Faces by Tom Mosser showcases larger-than-life color portraits of 80 Pittsburghers of different ages, nationalities and walks of life. The 5'8" x 4'8" portraits on canvas began as hand-sketched drawings and were then painted by Mosser, using his signature Loop and Flow techniques.
"Really Big Faces became a passion project," Mosser said. "I had discovered something special and saw the potential to do more. Creating the portraits and sharing the stories of diverse Pittsburghers on social media became my artistic way to combat the upheaval and uncertainty brought about by COVID… I believe the calm smiles and the sparkle depicted in the eyes of each subject reflect quiet confidence about the future. The 'curious, colorful and courageous' mantra of Covestro is also perfect synergy for what I see in the subjects."
The color and uniqueness on display in Really Big Faces create a powerful combination. Each portrait tells a story, and each story represents someone's unique journey and perspective. There is an almost tangible correlation between the exhibit and Covestro LLC's focus on Diversity, Equity and Inclusion (DEI).
That's why we are excited to announce our support of the Really Big Faces project – and to reveal the Really Big Face of our own Adrienne Woodard!
"Covestro is honored to be the presenting sponsor of Tom Mosser's Really Big Faces gallery," said Adrienne Woodard, head of Diversity, Equity, Inclusion at Covestro LLC. "Really Big Faces and the stories that accompany the portraits reflect, in a 'really big' way, qualities we value at Covestro – being curious, colorful, and courageous. The unique beauty of many come together in this collection to showcase a part of Pittsburgh, highlighting stories and experiences that are as unique as each painting."
Learn more about the Really Big Faces exhibit here.
A renewed focus on Diversity, Equity & Inclusion
With Adrienne Woodard at the helm of Covestro LLC's DEI efforts, we've renewed our focus on our colleagues, company and community. In all facets, we're expanding programs and educational opportunities across our sites and communities all over the country, making sure our employees have the tools and the access they are looking for and feel welcomed and encouraged to become more involved in all aspects of the company's DEI efforts.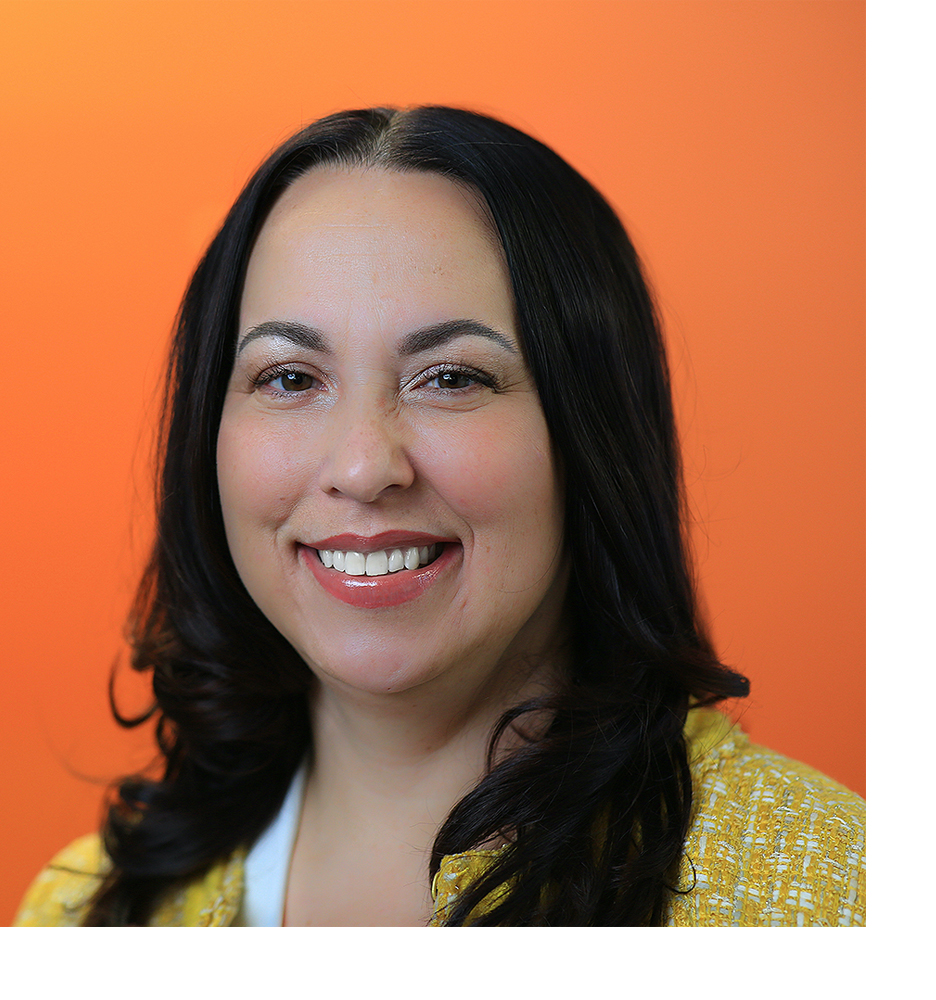 As Head of DEI at Covestro, the company values – Curious, Courageous, Colorful – are embedded in Adrienne's DNA. Growing up, Adrienne's grandmother instilled in her the importance of independence and authenticity. Adrienne embodies this as an outspoken advocate for diversity both in her personal and professional life, where she strives to foster understanding of and appreciation for others and how diversity, equity and inclusion drive innovation and strengthen communities. There is nothing that Adrienne loves more than people (especially her children), though laughing and her three dogs are high on the list. Although she is not a Pittsburgh native, the city has become an incredible home to Adrienne and her family. The widespread medical and educational resources in Pittsburgh have been life changing for Adrienne and her children, including her son who is a proud alumnus of DePaul School for Hearing and Speech.
Adrienne has devoted much of her life to promoting diversity and inclusion and is excited to continue the journey towards a more diverse, equitable and inclusive Pittsburgh region, as showcased in the Really Big Faces gallery.
Additional information
To find out more about Covestro LLC's DEI efforts in the United States and Mexico, stay tuned for a formal DEI report, set to release fall of 2022.