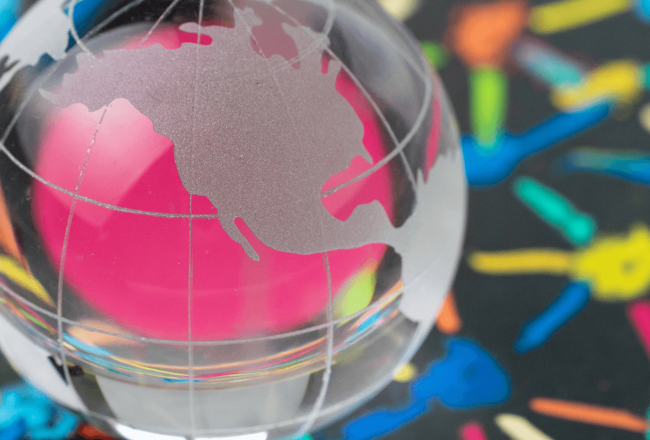 California Transparency in Supply Chains Act
The California Transparency in Supply Chains Act of 2010 is designed to increase the amount of information made available by manufacturers and retailers regarding their efforts (if any) to address the issue of slavery and human trafficking, thereby allowing consumers to make better, more informed choices regarding the products they buy and the companies they choose to support. The following highlights Covestro's global efforts in this regard.
Covestro supports the United Nations' Universal Declaration of Human Rights and a number of globally recognized declarations for multinational enterprises. Covestro undertakes to implement the 10 universally recognized principles in the areas of human rights, labor standards, environmental protection and anti-corruption throughout the organization when shaping business processes and strategies.
Promoting human rights standards internally and throughout Covestro's business operations is in line with our Values and Leadership Principles, our Sustainable Development Policy and our group-wide Human Rights Position. Covestro's commitment to foster the implementation of human rights is supported through our Corporate Compliance Policy. It is in effect at all Covestro locations, and it applies to Covestro's business operations worldwide. Covestro will use this position as a framework to guide our decision-making and constructive engagement within our sphere of influence, while the responsibility of the governments of the various countries for protection of human rights is respected.
Covestro has combined all of its fundamental sustainability standards and requirements for its suppliers in a Supplier Code of Conduct. This code of conduct comprises the areas of ethics, labor, management systems, health, safety, environment, and quality. Our Supplier Code of Conduct emphasizes international labor and human rights standards. Suppliers are expected to protect the human rights of their employees and to treat them with dignity and respect. Supplier employees shall have the right to freely choose employment, the right to associate freely and join or be represented by worker councils or labor unions on a voluntary basis, and the right to bargain collectively as they choose. Workers also have the right to a workplace free of harassment and unlawful discrimination.
In order to successfully address the diverse challenges of a sustainable supply chain and to leverage synergies together with other companies, we collaborate with Together for Sustainability (TfS). In this initiative, we focus on the standardization of sustainability aspects in the relevant industries in order to establish corresponding social, ethical and environmental practices among our suppliers. The exchange of supplier assessments and audits among member companies enables access to additional sustainability evaluations of suppliers. This minimizes the administrative burden for both suppliers and the member companies.
The Together for Sustainability Initiative is a group of multinational companies which aims at developing and implementing a global supplier engagement program that assesses and improves sustainability sourcing practices, including ecological and social aspects. The initiative is based on good practices and builds on established principles – such as the United Nations Global Compact and the Responsible Care Global Charter as well as standards developed by the International Labour Organization (ILO), the International Organization for Standardization (ISO), Social Accountability International (SAI) and others. The exchange of supplier assessments and audits among member companies enables access to additional sustainability evaluations of suppliers who also work for Covestro. This minimizes the administrative burden for both suppliers and the member companies.
Slavery and human trafficking can take many forms, including forced labor and child labor. We follow a clear 'zero tolerance to child labor' policy in our business operations worldwide. We do not tolerate child labor in our supply chain either, where we take action against known cases of violations. Our efforts to fight against child labor and forced labor are consistent with the International Labour Organization's core labor standards and the United Nations Global Compact principles.
Our efforts for more sustainability in the supply chain include:
Sustainability standards: Covestro regards adherence to sustainability standards within the supply chain as a crucial factor in the value chain. By acting responsibly in collaboration with our suppliers, we aim to minimize risks and create stable, long-term business relationships with our partners. For this reason, Covestro applies not just economic standards, but also environmental, social and corporate governance (ESG) standards in choosing new suppliers or continuing its relationships with existing ones. These standards are defined in our Supplier Code of Conduct, which includes child labor avoidance and no utilization of forced, bonded or indentured labor or involuntary prison labor. It is legally binding and integrated into electronic ordering systems and contracts throughout Covestro. The Supplier Code of Conduct is based on the principles of the United Nations Global Compact and our Human Rights Position.
Supplier sustainability performance evaluation: The sustainability performance of our suppliers is monitored through online supplier assessments and on-site audits. The assessments are carried out on our behalf by a leading web-based service platform for sustainability performance monitoring (EcoVadis). They are based on a web-supported, modular questionnaire completed by the supplier, coupled with accompanying verification documents and 360° screening. Suppliers are selected for these assessments based on a combination of country and material risks as well as strategic importance in accordance with our targets. We conduct the on-site audits with external, independent auditors. Here, too, we apply the standard of the respective industry initiatives in which we participate in order to benefit from synergies. In addition, internal auditors perform inspections focusing on health, safety, environmental protection and sustainability. All assessment and audit results are thoroughly analyzed and documented. Wherever the results are unsatisfactory, we develop improvement measures together with our suppliers to ensure that they observe social, ethical and environmental standards in the future. In 2014, Covestro was not prompted to end a supplier relationship due solely to sustainability performance.
Training for all affected staff: We offer training activities to help procurement staff worldwide create awareness of sustainability and possible risks in dialogue with our suppliers. Training for Covestro employees in procurement includes attending courses on sustainability in supplier management. In addition, the subgroups organize specific training events, such as courses for selected procurement employees on the issue of sustainability audits or sustainability roadshows for different procurement categories and local procurement organizations.
Training for suppliers: We regularly provide information on sustainability to our suppliers through Supplier Days. This global and local dialogue is essential to build up reliable relations and to make the principles of our procurement policy and our sustainability requirements clear to our suppliers. In return, we would like to know more about the suppliers' situation in order to be able to identify and remove obstacles in our collaboration at an early stage. The continuous development of suppliers in terms of sustainability is also a key objective of the industry initiative TfS. It offers online sustainability training to provide suppliers with general information on the initiative and the audit process. Moreover, the TfS member companies organize joint supplier events with the aim to promote a mutual understanding on sustainability challenges and requirements in the supply chain.
For additional information, please visit the Sustainability in Procurement page on our global corporate website.