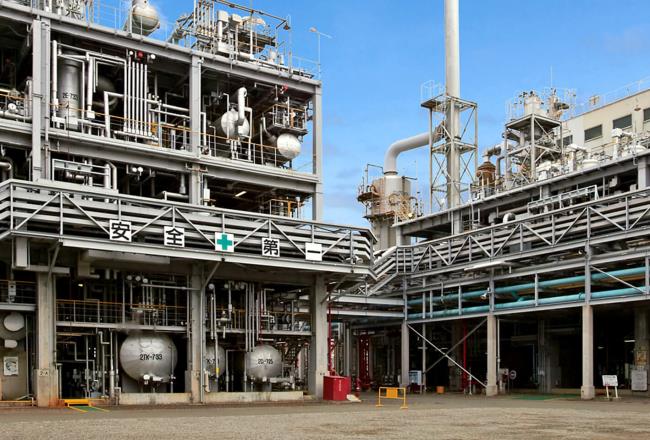 Production site of Sumika Covestro Urethane
Niihama Plant
Since its start-up in 1971, the Sumika Covestro Urethane Co., Ltd. (SCU) Niihama Plant has timely offered customers high-quality polyurethanes raw materials as a reliable source.
Safety is top priority in the global Covestro production network. Niihama Plant received prestigious safety award from Japan Chemical Industry Association in 2017 for its excellent safety record of more than 20 years without a recordable incident. The outstanding achievement reflects the synergistic effects of the group's unique management systems targeting environmental protection, health, safety and quality, and the high safety awareness among Niihama Plant workforce.
Niihama Plant will continue efforts to further strengthen its competitiveness utilizing the latest production technologies and gain trust from customers as a safe and reliable supplier.